Lamborghini Is Selling The Final Aventador Coupe With Its Own NFT
Lambo's final Aventador is being paired with an NFT from the artist who created the $500,000 digital "Mars House."
Lamborghini is bidding farewell to a decade of its flagship Aventador supercar with a trendy crypto twist.
The last Aventador LP 780-4 Ultimae Coupe ever produced will be auctioned off with an NFT by RM Sotheby's. The packaged pair amounts to what Lamborghini is billing as the "world's first supercar 1:1 NFT."
Visual elements of the non-fungible collectible will be designed by artist Krista Kim, who created and sold the world's first NFT house for $500,000. That same digital "Mars House" and Kim's stylish gradient work will be appear in the Lambo NFT, while superstar DJ Steve Aoki will provide the soundtrack.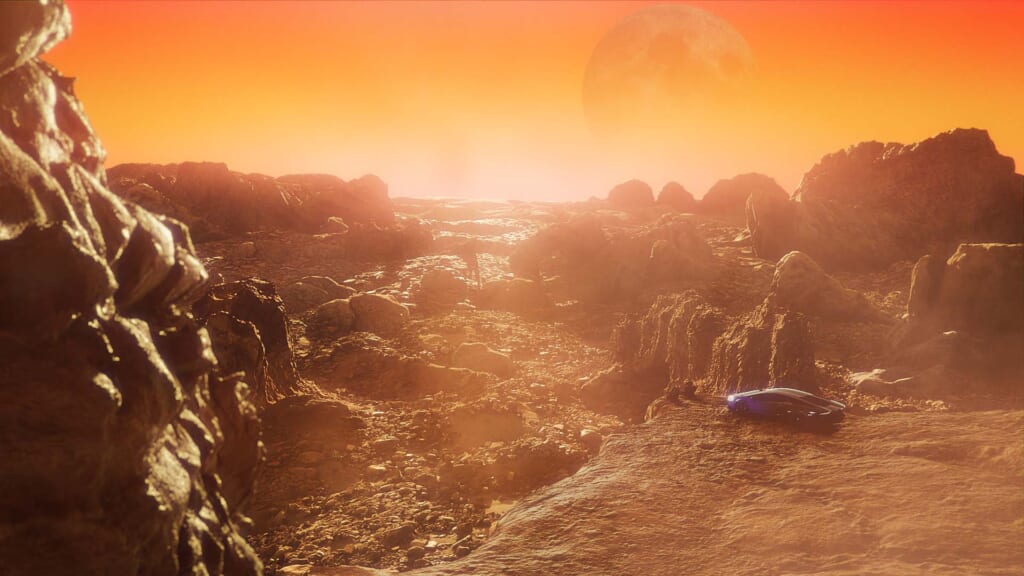 "In my Lamborghini NFT dream, I envision meditating in front of a sublime Mars sunset with Steve, as he transforms the engine sound into a meditative vibe. I couldn't be more excited to bring this vision to life in the physical car & NFT," Kim said in a prepared statement.
The actual Raging Bull is a rip-roaring beast that runs a 6.5-liter V12, which delivers 769 horsepower to all four wheels through the quick-shifting seven-speed transmission. Drivers can hit 62 mph in 2.8 seconds, 124 mph in 8.7 seconds, and 221 mph at maximum velocity.
The exterior livery features a gradient fade paint realized by mixing the two different exterior colors Blue Nethuns and Nero Noctis, a process offered exclusively by Lamborghini's Ad Personam customization program.
Interior details include a gradient finish inspired by Kim's Mars Metaverse, edition-signifying orange embroidery on the rear bench, and a kick plate in orange instead of the standard white.
RM Sotheby's doesn't list a pre-auction valuation on the package, which also includes digital Meet & Greets with Kim and Aoki. Given the $500,000 price of the Aventador LP 780-4 Ultimae Coupe and the value of Kim's previous work, seven figures is a certainty.
Bidding takes place online from April 19-21.