This Fighter Jet-Inspired Lamborghini Concept Is Coming to 'Gran Turismo Sport'
Out of this world.
Lamborghini's designers let their imaginations run wild to create a crazy new concept supercar built for the virtual realm.
The Lambo V12 Vision Gran Turismo wasn't devised as one-off for some wealthy fan of the Italian marque, but instead for the Sony PlayStation 4's ultra-realistic Gran Turismo racing simulator series. Lamborghini CEO Stefano Demonicali presented the bold model at the video game's world finals tournament in Monaco. 
"Lamborghini is a very young brand, and this is why we are here today to present our newest virtual vision in the form of a real model, with a highly futuristic and cool design to be enjoyed by the young generation of racing game and super sports car enthusiasts," Domenicali said. 
Lambo's signature single-line silhouette is evident when viewing the V12 Vistion GT is viewed from the side. In the game, it runs the hybrid powertrain from the 819-horsepower Sian—Lambo's fastest vehicle ever. 
There are also numerous deviations from nearly every other real-life Raging Bull. Its fighter jet-inspired cockpit features a next-gen steering wheel and a completely projected heads-up display. A large wing housing a significant Y-taillight dominates the rear, and the main body is disconnected from the fenders.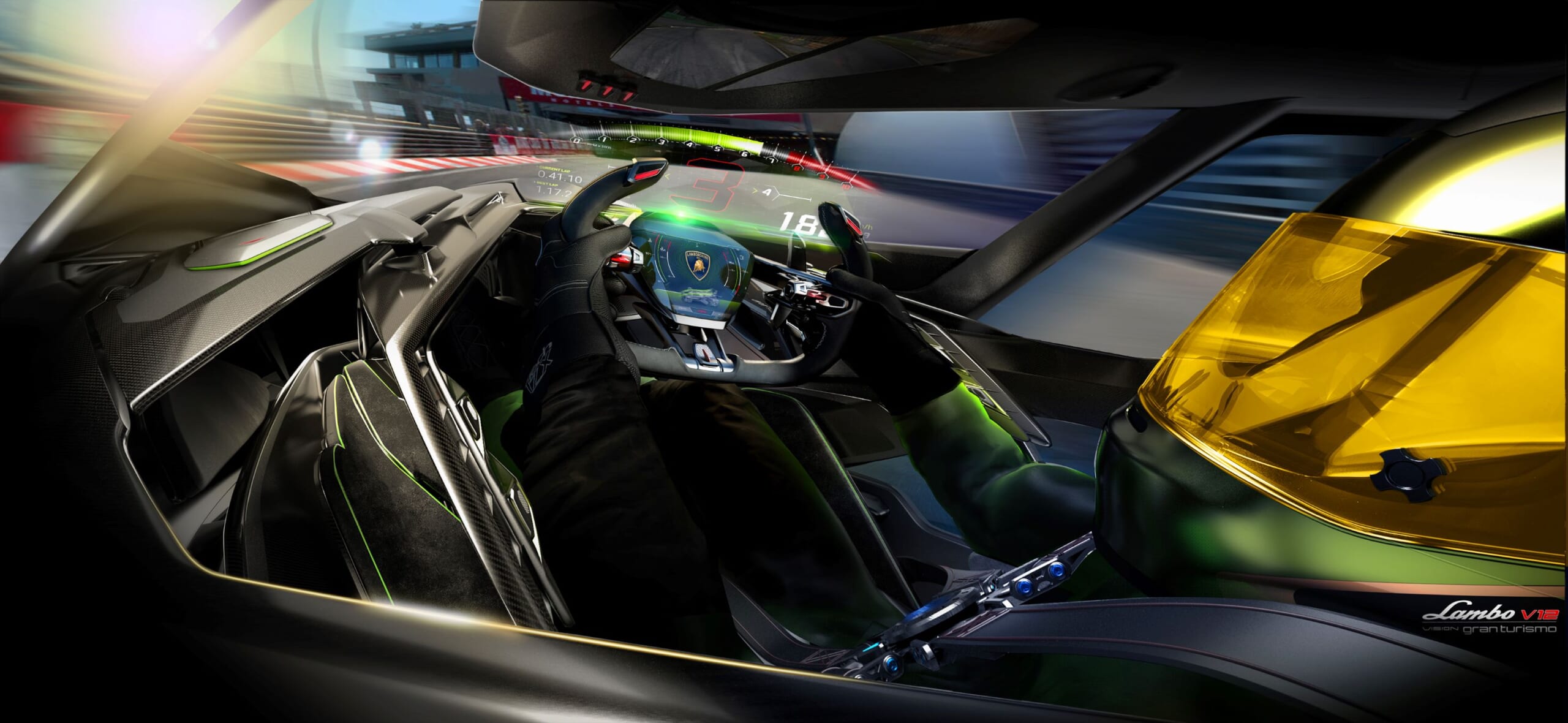 Futuristic as the made-for-esports racer appears, its hexagon-inspired theme in the side windows is actually a nod to the Lamborghini Marzal concept, which first debuted at the Geneva Motor Show back in 1967.
The best part is that anyone who wants to "drive" the Lambo V12 Vision Gran Turismo just has to wait for its arrival in Gran Turismo Sport next spring—no purchase required.