Lamborghini Has No Plans to Bring Back the Ultra-Hardcore LM002 'Rambo Lambo'
Maxim got the exclusive on this heartbreaking decision.
Journalists arriving to Lamborghini's media launch for the new Urus crossover this week were greeted by a snow-covered classic LM002 SUV attempting to warm up its pernickety 450-horsepower, 5.2-liter V12 in the Detroit cold.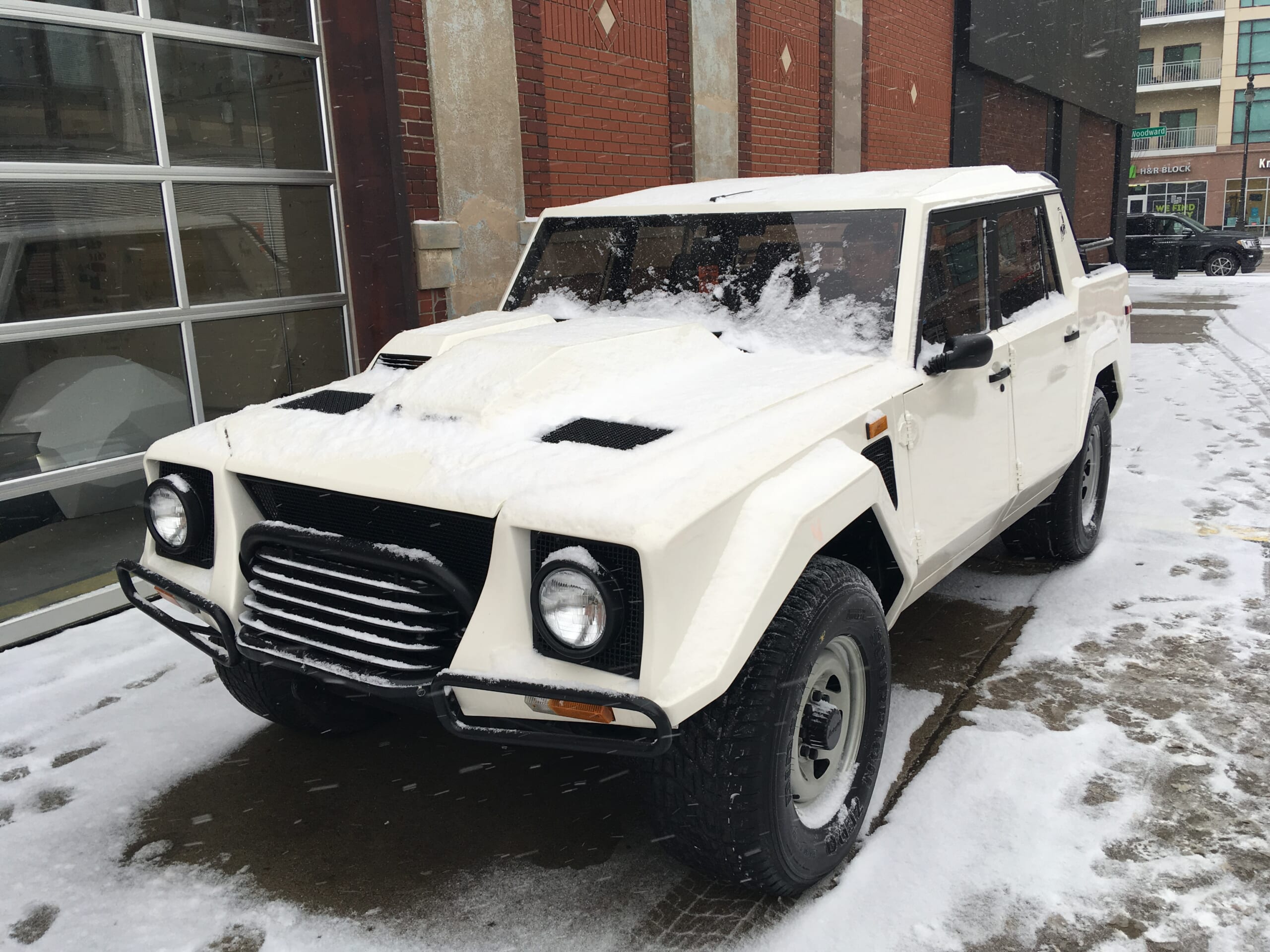 The truck's engine sounded like it was running on about seven of its cylinders to start, but as it gathered heat, those were joined one at a time by the remaining cylinders, letting the engine settle into a syrupy smooth V12 idle. How cool would it be to have a beast like this for sale in today's Lamborghini dealers?
Look at it, with its manual five-speed transmission and monstrous Pirelli balloon tires. As the Italian supercar version of the U.S. Army's Humvee—hence the nickname "Rambo Lambo'—it is like the automotive version of a Sergio Leone spaghetti western. How much would well-heeled Lamborghini buyers pay for a modern version of the LM002 to show up their friends' Mercedes G-Wagens and Land Rover Defenders?
Alas, Lamborghini says it won't revisit the concept of a military-grade off-roader. "To make a new LM is impossible," stated chief technical officer Maurizio Reggiani.
Driving the original is a challenge, he explained. That manual transmission looks fantastic, but in a vehicle with so much gear reduction and huge tires, "if you have a problem and your foot slips off the clutch, you jump on top of the car ahead of you!" he said.
The massive truck's brakes are also hard-pressed to withstand its unique combination of V12 power and Army truck mass.
Lamborghini's traditional tire partner, Pirelli, developed special rubber just for the LM002 that was certified to go 112 mph on sand dunes.
The vehicle has an old-school manual transfer case connecting the front wheels to the drivetrain, leaving it possible to disengage them and drive the LM002 in rear-drive configuration.
"Can you imagine, driving a 450-horsepower V12 using just the rear wheels?" Reggiani marveled. Actually, we can. And we bet buyers looking for new LM002s can too.