Lamborghini Needs To Build This Absolutely Insane Urus 6×6
Because six-wheel drive is way better than four.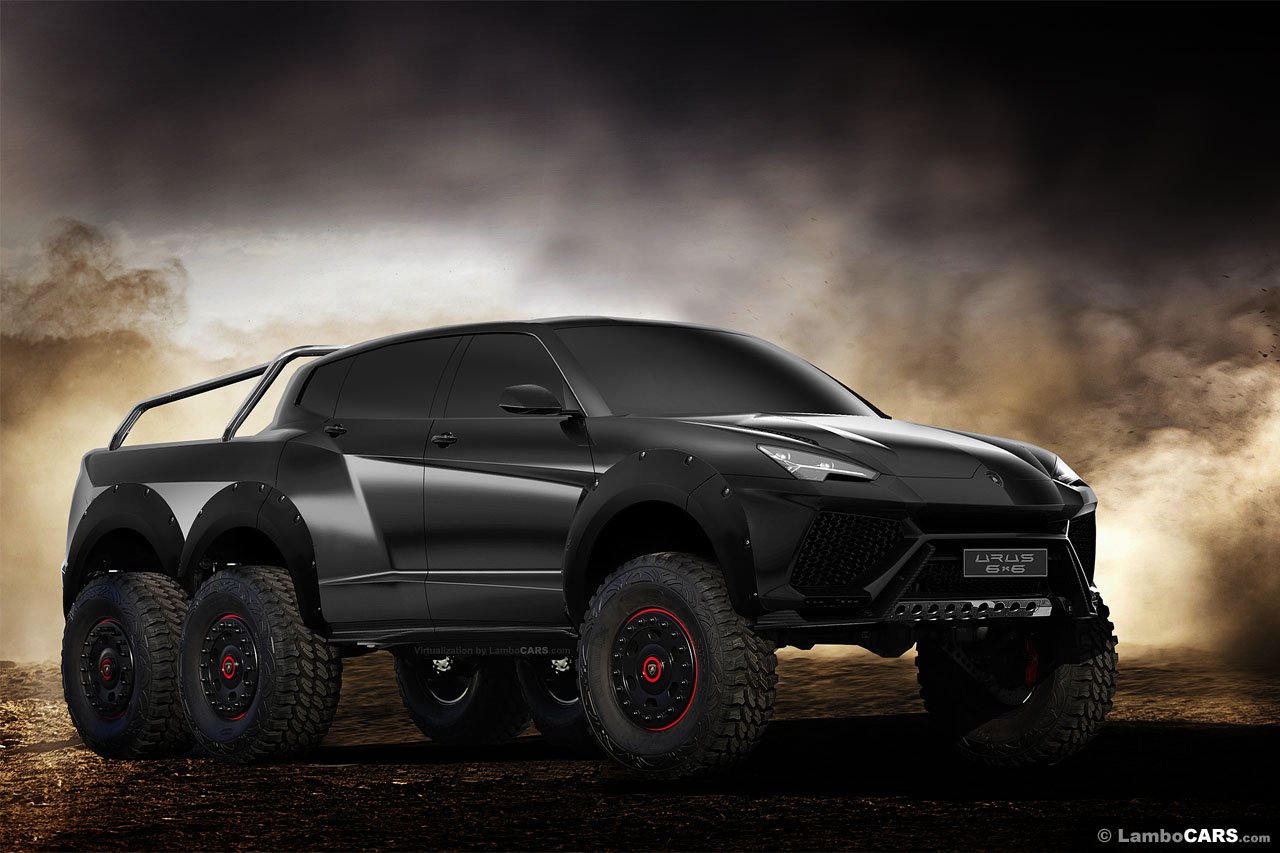 The Lamborghini fanatics at Lambocars.com have nothing to do but dream up amazing ways for the Italian supercar maker to be even more incredible.
We know Lamborghini is developing a production crossover SUV based on the Urus concept from the 2012 Beijing Motor Show, with the final version likely to arrive for 2018. 
But CEO Stefano Domenicali told Bloomberg that he hopes this new model will help Lamborghini boost the brand's appeal to women, who today account for just 5 percent of buyers.
If it truly is a female-oriented model, LamboCar's hypothetical 6×6 variant of the Urus (or whatever the production name ultimately proves to be) would provide a rougher alternative that could help it avoid the "girl car" appellation that can be the kiss of death for male buyers.
While Lamborghini is best known for its legendary supercars, the company also has an incredible SUV in its heritage, the LM002. 
One thing is sure, the Lamborghini name carries weight off-road as well as on, so the new Urus should offer Lamborghini-worthy off-road capability. A 6×6 version to compete with the Mercedes-AMG G63 6×6 would be a great way to do that.