We Took the Beastly Lamborghini Urus on a Test Drive Across the Alps
The world's fastest Super SUV is a ride fit for a Bond villain.
Lamborghini
We know James Bond drives supercars–and surely henchmen for MI6's shadowy enemy Spectre drives them too. If so, they probably drive Lamborghinis. This wickedly good brand has sinister appeal for a reason.
The Lambo origin story: Wealthy tractor manufacturer Ferruccio Lamborghini was a client of Enzo Ferrari. During a conversation about a car problem, Lamborghini suggested a way Ferrari might be able to improve his designs. 
Ferrari supposedly barked, "I'll build the sports cars, you stick to building tractors!"
Insulted, Lamborghini vowed to build a sportscar that would outclass Ferrari. That was how the battle of the titans began.
Enzo Ferrari's arrogance and his temper were, in fact, infamous, and he even prompted another noted case of revenge when Ford resentfully designed the GT 40 for the express purpose of beating Ferrari. That was the inspiration for an excellent movie starring Matt Damon and Christian Bale, but the Lamborghini feud was easily the most enduring.
The story of a good vendetta is irresistible and Lamborghini v. Ferrari is particularly so. 
That Lamborghini's success wasn't just revenge but also created a perennial thorn in Ferrari's side has led millions of devotees to see the brand as the rebellious, defiant, and unruly bad boy of the supercar world. Ferrari fans, naturally, view Lamborghini with disdain.
It is in this context that I find myself for just the second time ever (the first time I was in a Miura) behind the wheel of a Lamborghini.
I'm in the Alps, which stretch from France in the south and west to Slovenia, in an uncannily James Bond-like setting. After all, every 007 movie starring Daniel Craig finds him at some point among those snow-capped peaks. And here, the hallmarks of a Bond film abound–gorgeous landscapes, beautiful people, perfect roads, and imposing mountaintop castles. And my 2020 Lamborghini Urus is ideally cast for the screenplay in my head.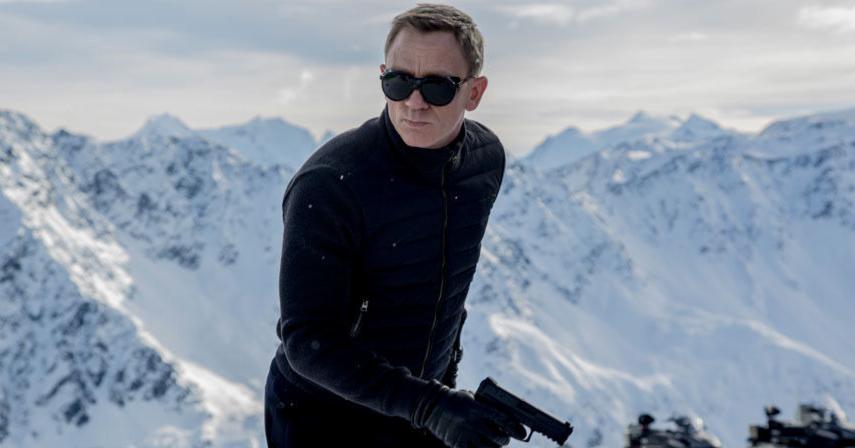 The Urus is a Super SUV with no equal. Just as with the Miura, the world's first supercar, the auto world gave a collective gasp when it was unveiled. It's more bull shark than charging bull. The Urus' front end is aggressive but sleek, and its haunches are superbly proportioned for power and strength. Few critics can dismiss such a fearsome stance and beautiful silhouette. The presence of the Urus is commanding and an artful complement to what lies beneath.
The stout brute has an 8-cylinder, 4-liter, twin-turbocharged engine and it roars from 0-60 in three seconds with the power of more than 640 horses under the hood. It's a machine of awesome capability, able to do 190 mph flat-out.
High-performance cues include a start button covered by a red flip switch, carbon-ceramic brakes, and plush racing-style seats ready for whatever lateral G-forces the driver may unleash. The instrument panel isn't intuitive, but its starship cockpit feel suggests intergalactic travel.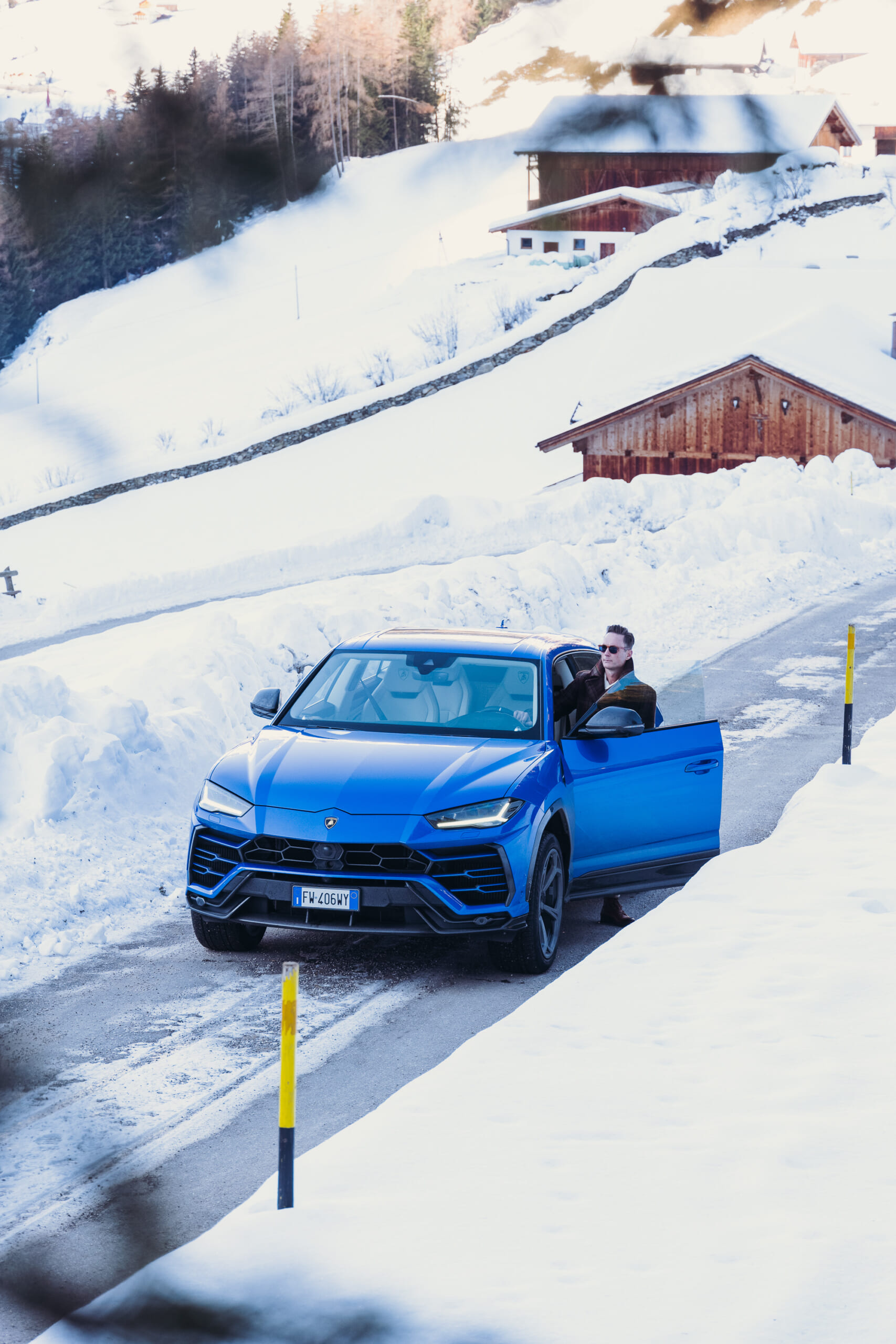 Then there's the cabin, which is enveloped in head-to-toe leather with carbon fiber accents. The Urus manages to feel incredibly sporty and mission-focused while remaining superbly inviting and comfortable.
This is no gentrified luxury SUV. It's a serious, performance-minded, all-terrain vehicle with enough creature comforts to make a drive across the Arctic sound appealing–or, as in my case, across the Alps.
The most action the majority of Uruses will ever see is a blizzard in St. Moritz or a sandstorm in Dubai. That's not the point. The point is that if someone wanted to tackle their own version of Paris-Dakar, it would be possible in an Urus, maybe even in record time.
Owned by VW Group, Lamborghini benefits from the cross-pollination of premier brands such as Audi. This means the Urus exudes a sexy Italian signature but with tastefully appealing restraint and–in my view–just the right amount of futurism. Add to that the tremendous Lamborghini performance virtues enhanced by German precision and reliability and you have the best of both worlds.
My behind-the-scenes tour of the Lamborghini factory underscores this remarkable working relationship. The executives ushering me through appear to be an equal mix of Italians and Germans and the stylish production facility embodies Teutonic exactitude.
Though it doesn't conform to my fantasy Bond script by being a supervillain's lair in a volcano crater, the carbon-neutral factory outside Bologna is surrounded by farmland–including Lamborghini-owned beehives producing Lamborghini honey–and anchored by a LEED Platinum-certified office building. The supercar maker's facility isn't just environmentally friendly, it's practically BFFs with the environment, which, to me, only enhances its iconoclastic persona.
As wholesome as Lamborghini practices seem, it is ultimately that subversive rock star image that permeates the brand. It's still a rebel in the supercar world and to many, it is the eternal underdog endlessly grappling with Ferrari.
This is why I can't help but imagine that Spectre, in its mission to conquer the world, would choose Lamborghini. 
Cool, precise, powerful and ferocious–with just a touch of malevolence–Lamborghini is a force never to be underestimated.
Driving across the Alps savoring those stunning views and the murmur of the quad exhausts, I'm also imagining high-speed chases with secret agents and I realize that Lamborghini has won–this time.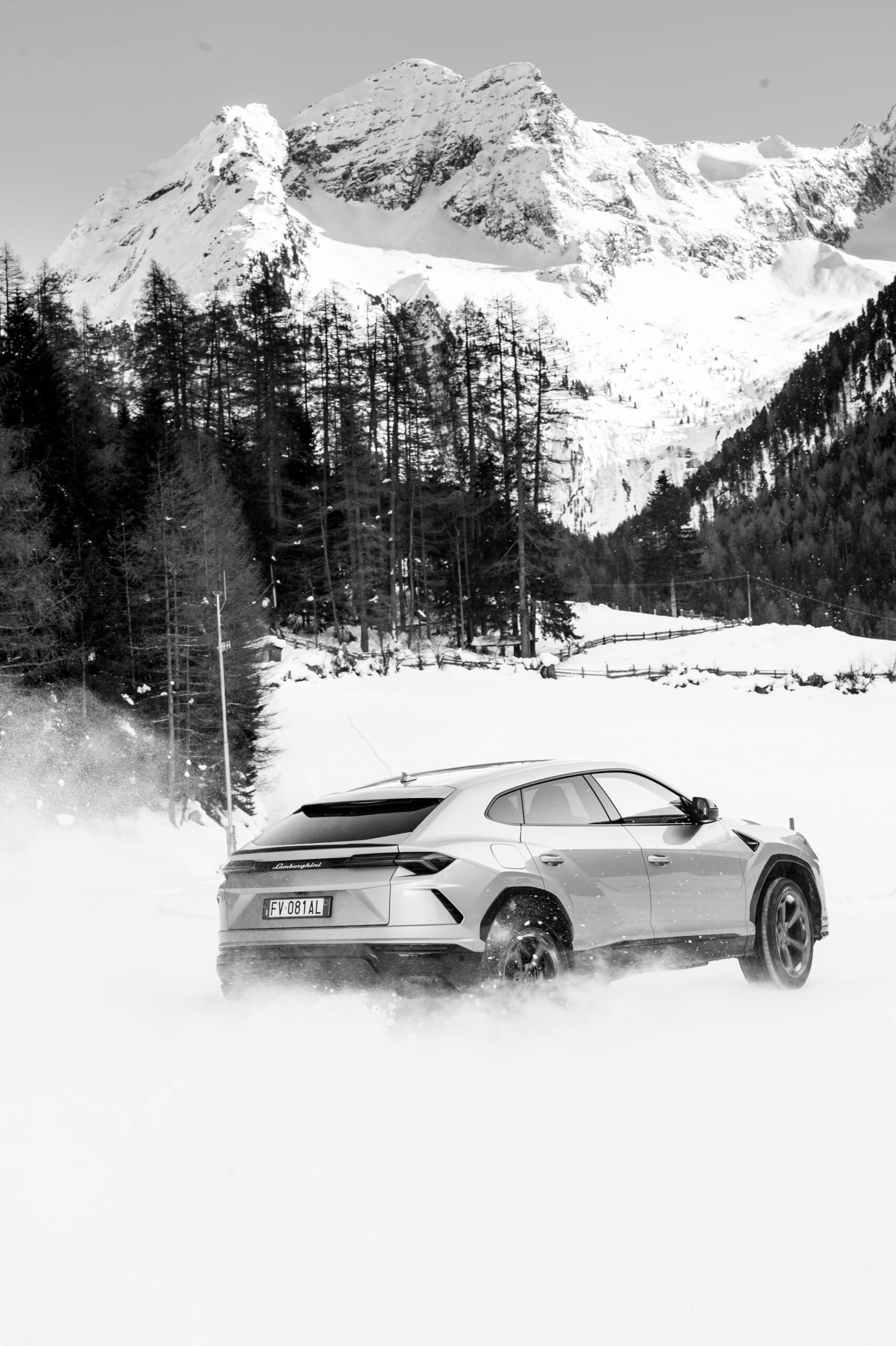 And if the battle for supremacy lies in corporate growth and profitability, then the Urus is Lamborghini's superweapon.
Since its debut, demand for the Urus has been so great that the Lamborghini company has nearly tripled in size. The popularity of the first Super SUV from an Italian luxury brand has surpassed all expectations and even though it has a pretty stout average price of around $250,000, there's no sign of a decline in sales.
One telling result of that success: Ferrari, against previous vows to the contrary, has announced the production of its own jacked-up sport-utility vehicle. Just like Ferrari's answer to the Miura was the Daytona, its answer to the Urus will be the Purosangue.
Who will win in this exciting, ongoing rivalry is not the question because, as of now, Lamborghini has claimed victory and the Urus is champion. 
Score one for Spectre.
Jared can be found at the intersection of lifestyle, motoring, travel, and culture. Follow him on Instagram @jaredzaugg