10 Times Lamborghinis Made Rap Videos More Awesome
Rick Ross, Kanye West and Yo Gotti are among the hip-hop heavyweights who can't get enough of these Italian supercars.
Still: YouTube/RickRossVEVO
Car-crazed rappers love to glorify one of the sickest driving machines ever built—the Lamborghini. 
Just about every model of the Italian supercar has been featured in a hip-hop music video at some point in the last decade, whether it's the star-spangled Huracan in Rae Sremmurd's "Powerslide" or the white Aventador in Lupe Fiasco's "Around My Way." 
Kanye West made sure to include a Lambo in his ode to the Murcielago, "Mercy." But, as eagle-eyed gearheads will note, the vehicle in the background is actually a Gallardo. Whoops! 
Here are 10 times rappers amped up their videos with roaring horsepower courtesy of the raging bull: 
1. "Lambo" – Cousin Stizz (2018)
Stizz reportedly didn't write "Lambo" to brag, but to inspire. In the video, he and his crew longingly admire a bright orange Huracan, as one does.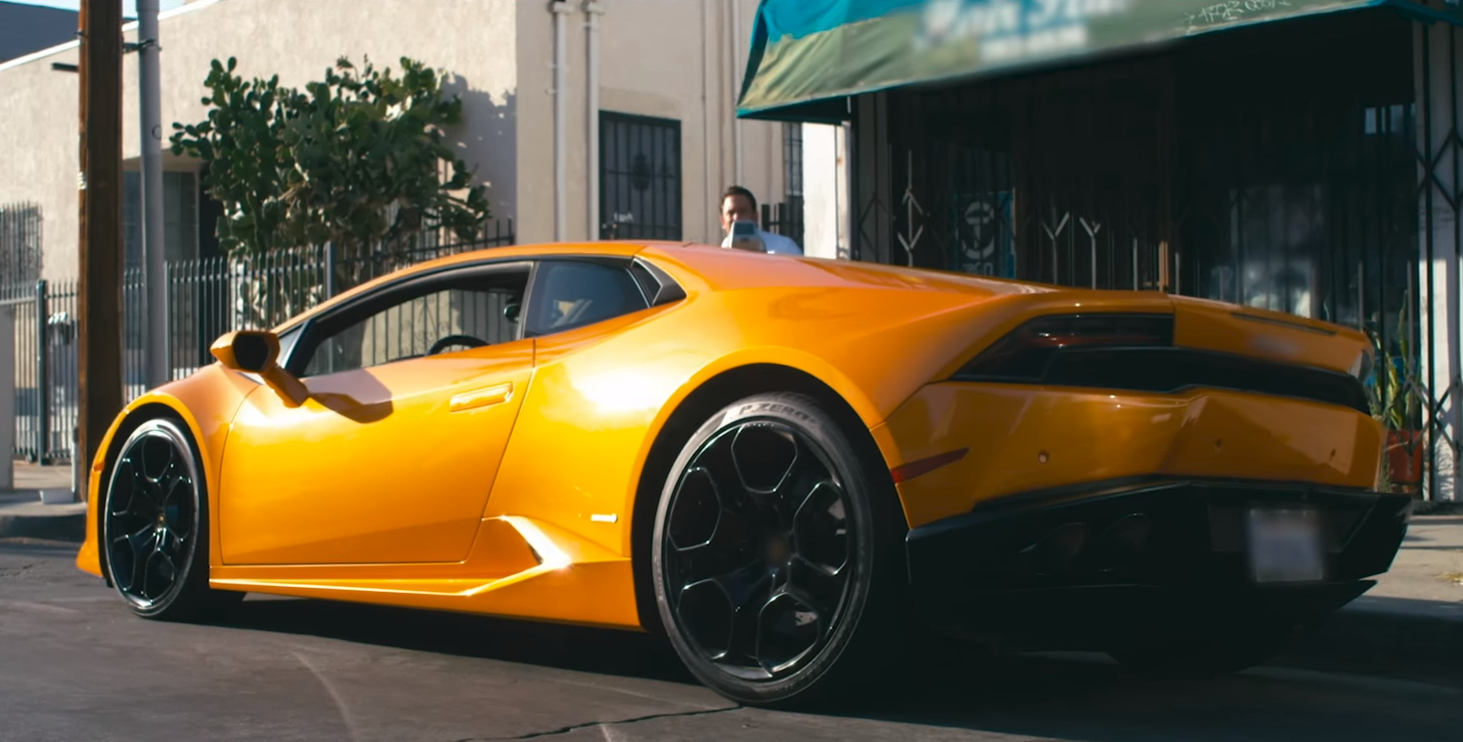 2. "Powerglide" – Rae Sremmurd (2018)
Sremmurd makes good use of the Huracan's 630 horses as he powerslides his away around barely-clothed hotties. This video truly has it all.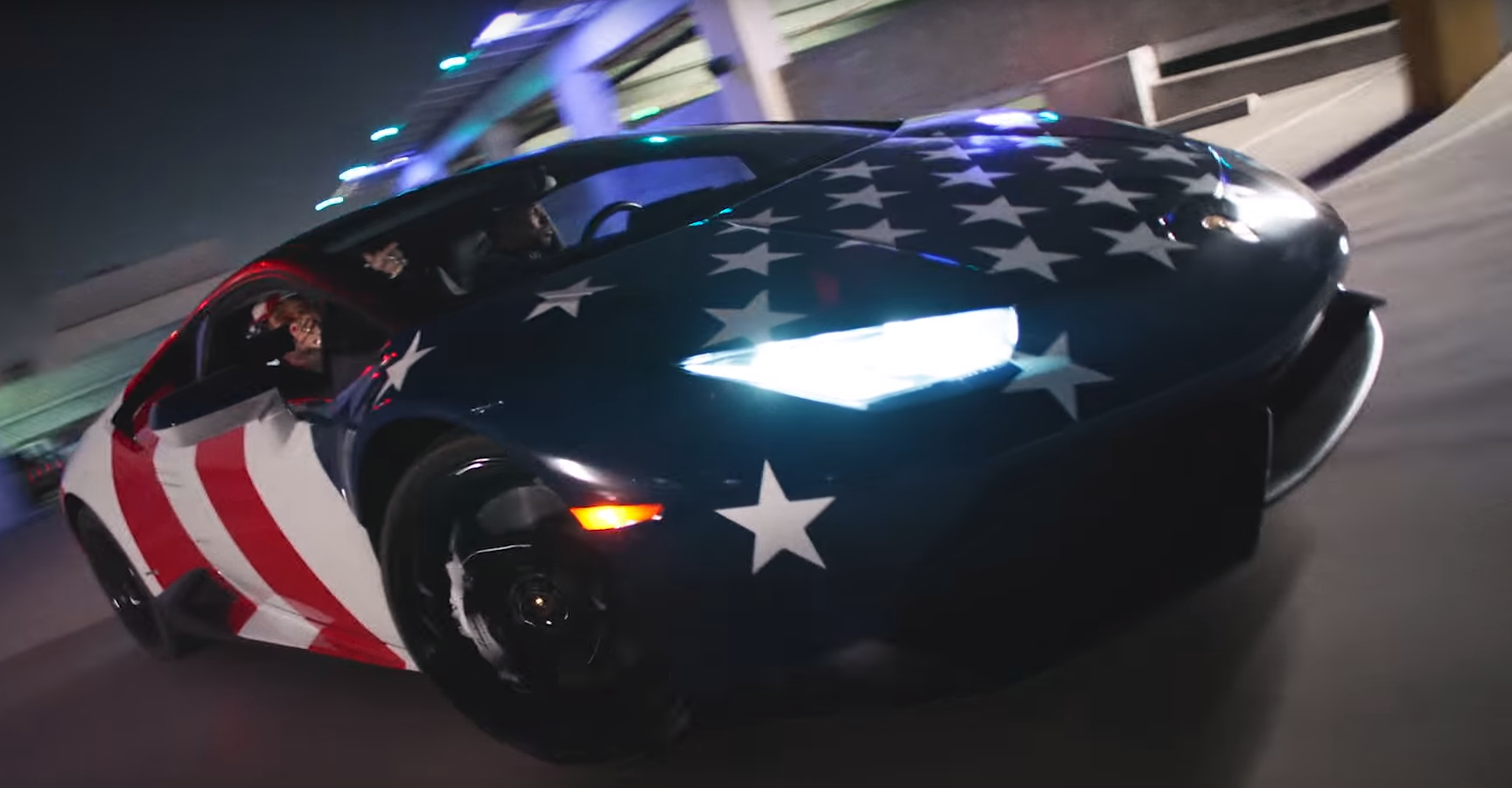 3. "Lamborghini Doors" – Rick Ross (2017)
Scissor doors are an iconic part of every modern Lambo's styling. Both models featured in Ross' video—a white Aventador and a lime green Huracan—have them.
4. "Rake It Up" – Yo Gotti (2017)
The Aventador's pink paint coat might seem questionable… until you see how damn good it looks with fire-breathing femcee Nick Minaj in the driver's seat.  
5. "Yamborgini High" – A$AP Mob (2016)
No, it's not your internet connection—that fleet of Aventadors and Huracans is supposed to look like a crazed acid trip.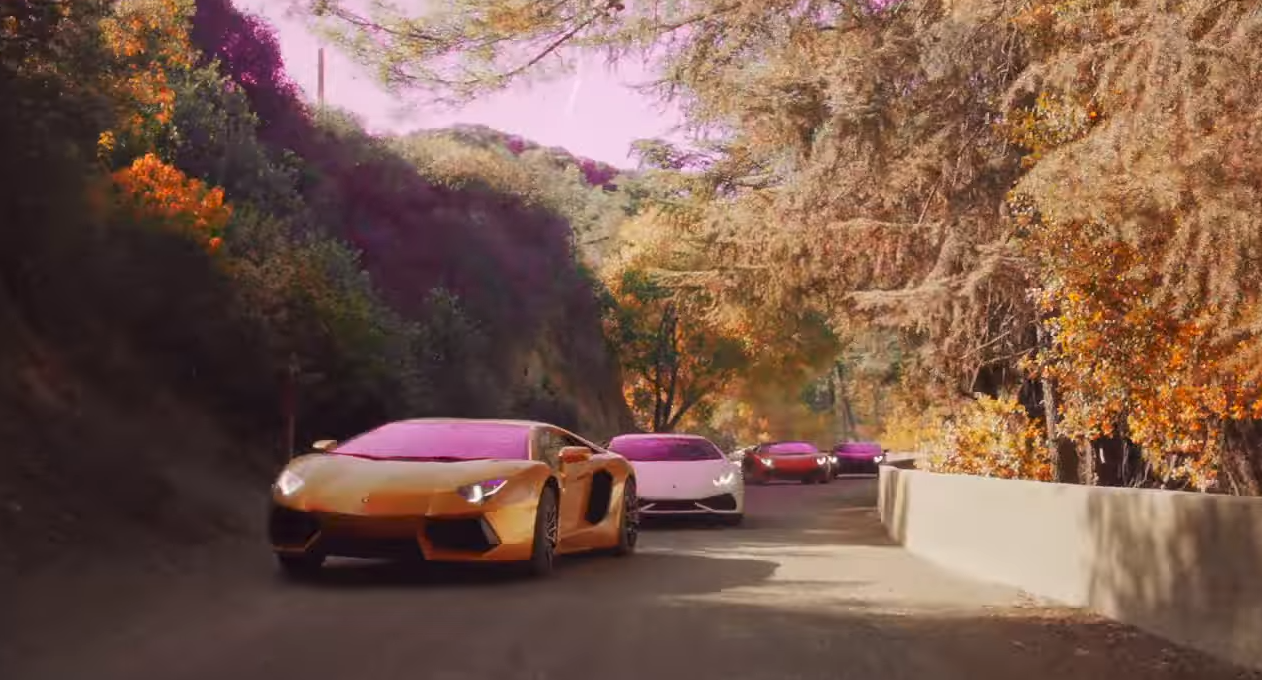 6. "Lamborghini" – KSI (2015)
KSI really wants you to know about his (La) Lamborghini Aventador. Hopefully you can catch the lyrics through that gravelly voice and thick British accent.
7. "Mercy" – Kanye West (2012)
Not only does Kanye never get behind the wheel of the Gallardo parked in the background, but the only close-up shot is a blur of it speeding away. We'll count it anyway. 
8. "Around My Way" – Lupe Fiasco (2012)
Fiasco shows two sides of himself in this powerful video—the struggling rapper he was, and the Aventador-driving superstar he became. 
9. "Daddy's Lambo" – Yelawolf (2011)
"Daddy" actually has a garage full of Lambos, including a coveted white Countach you get to see for all of two seconds. The Gallardo Yelawolf drives his girl around in isn't too shabby, though.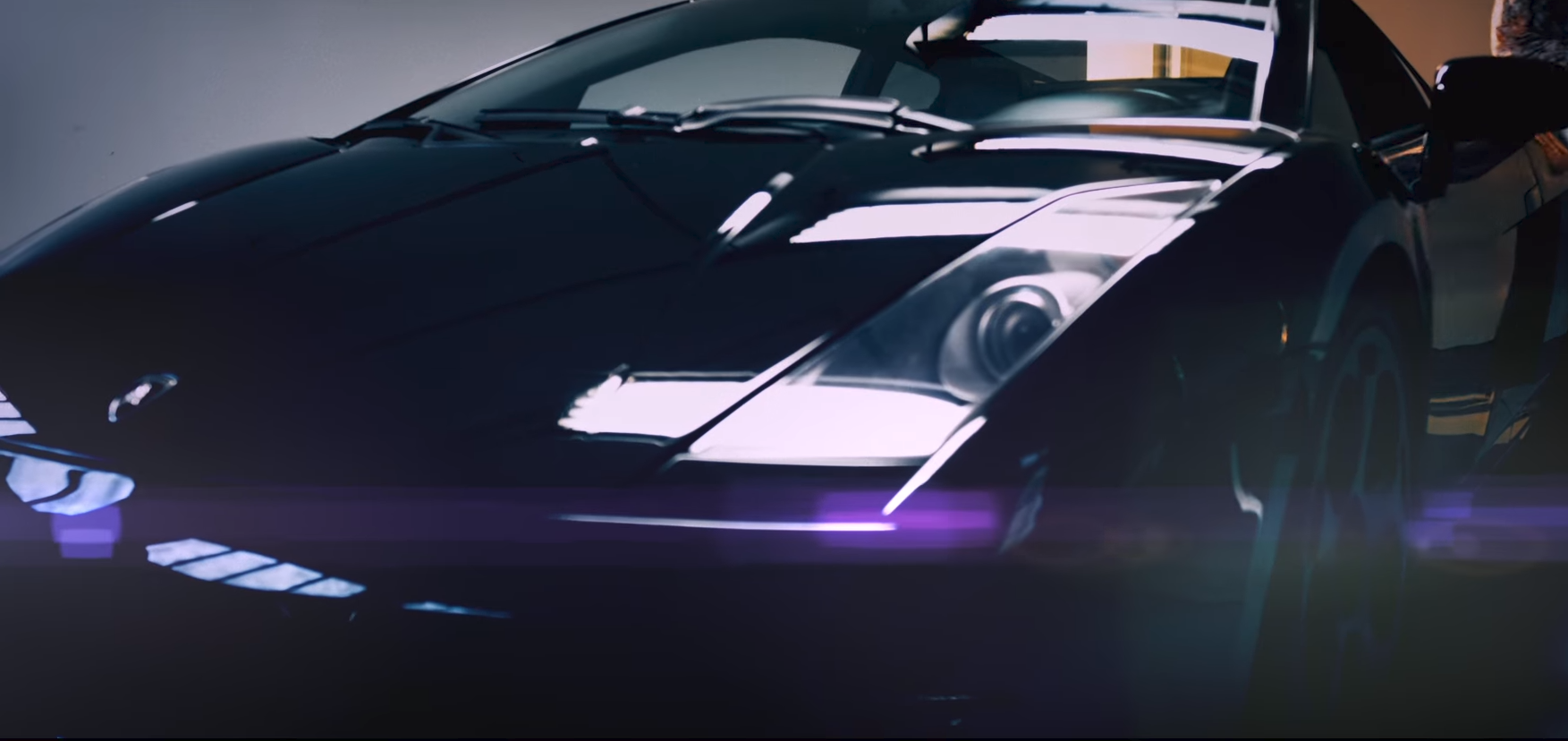 10. "My President" – Young Jeezy (2009)
Young Jeezy wasn't about to collaborate with rap royalty from behind the wheel of a clunker. He and Nas look fly-as-hell sitting in a $350,000-plus Murcielago.