7 Reasons the Range Rover Evoque Convertible Is the Drop-Top SUV We Never Knew We Needed
Weird, but in a good way.
Land Rover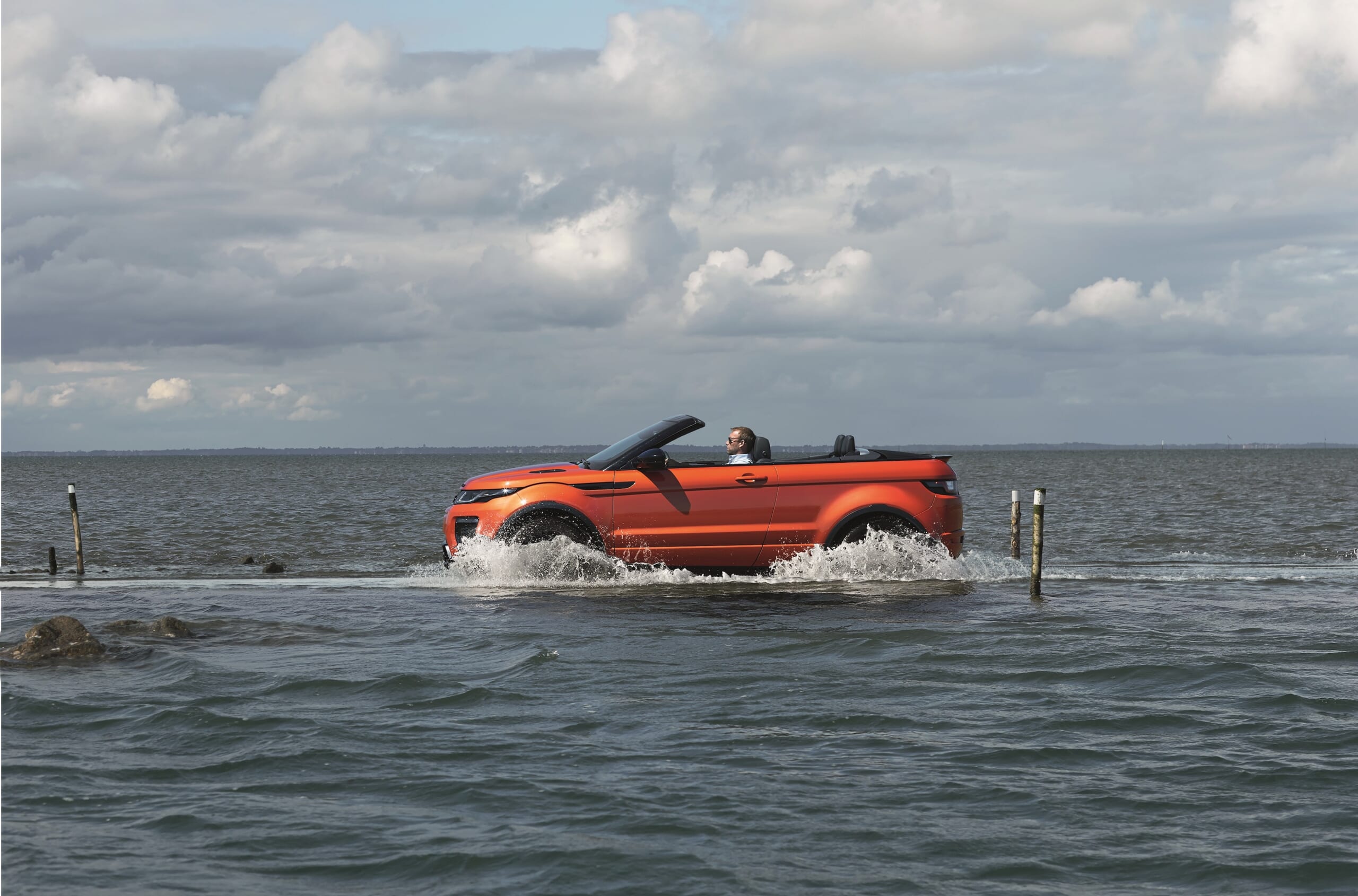 The Land Rover Range Rover Evoque convertible can't really walk on water, but its seemingly magical ability to combine serious off-road capability with top-down sun-worshipping street cruising makes it seem possible.
A convertible SUV might sound silly, unless you think about the original Army Jeep and its canvas roof, or its contemporary heir, the Jeep Wrangler that we loved driving topless. So SUVs can be convertibles, just as the Evoque can work on-road and off.
1. It is waterproof. Like a proper Land Rover, the Evoque can splash through water as deep as 20 inches. Regular cars don't like water, and if they ingest water into the engine's intake, it can instantly kill the engine through hydro-lock if that water reaches the cylinders before the engine stalls. Land Rover certifies the Evoque convertible is safe for water as deep as 20 inches, which might not sound like much until you are driving through it.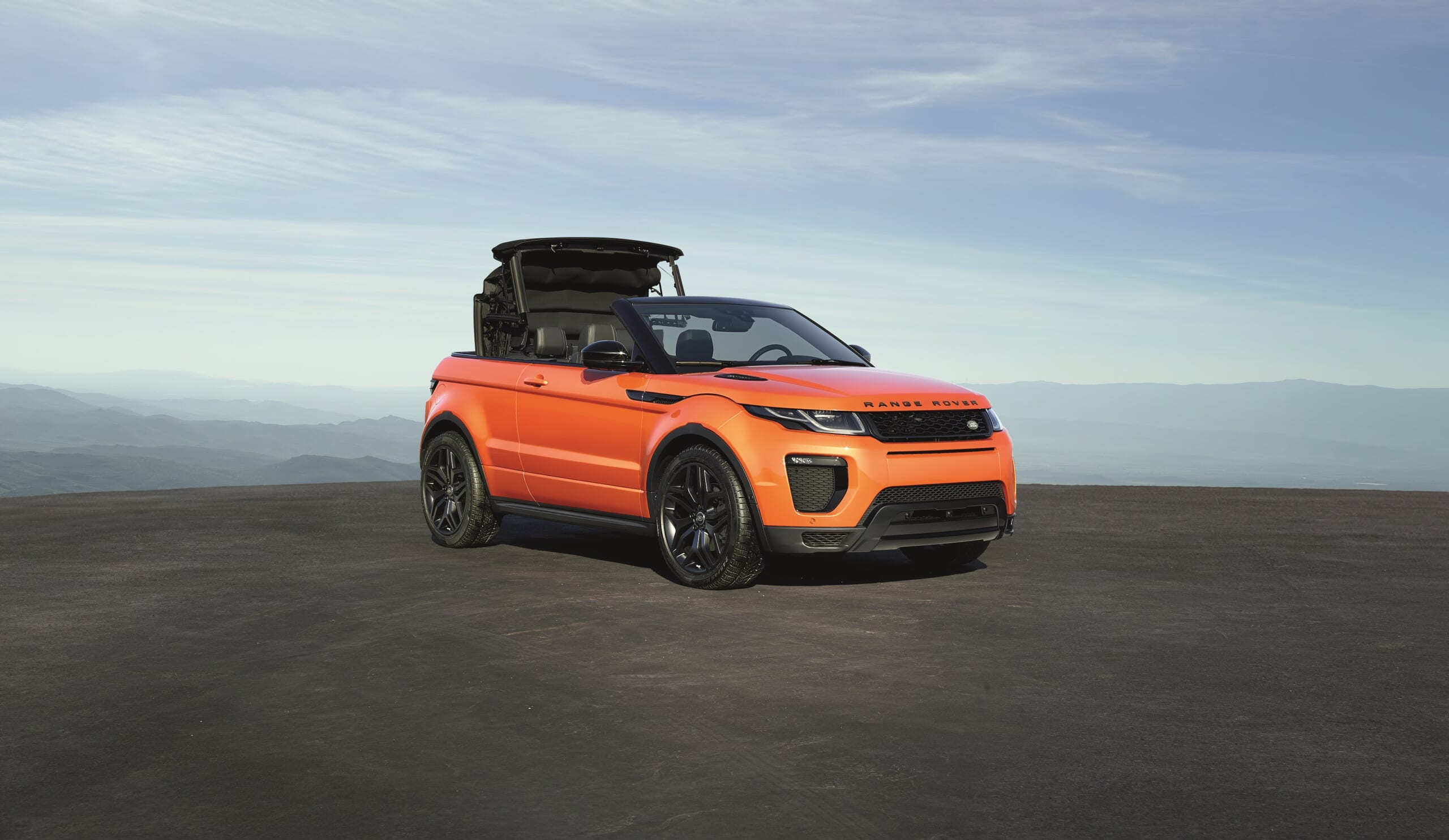 2. Fast-acting claustrophobia relief. The Evoque's convertible top goes down in 18 seconds and up in 21 seconds, at the touch of a button. And it does it while driving at speeds up to 30 mph, so you can lower or raise the roof while cruising in urban traffic.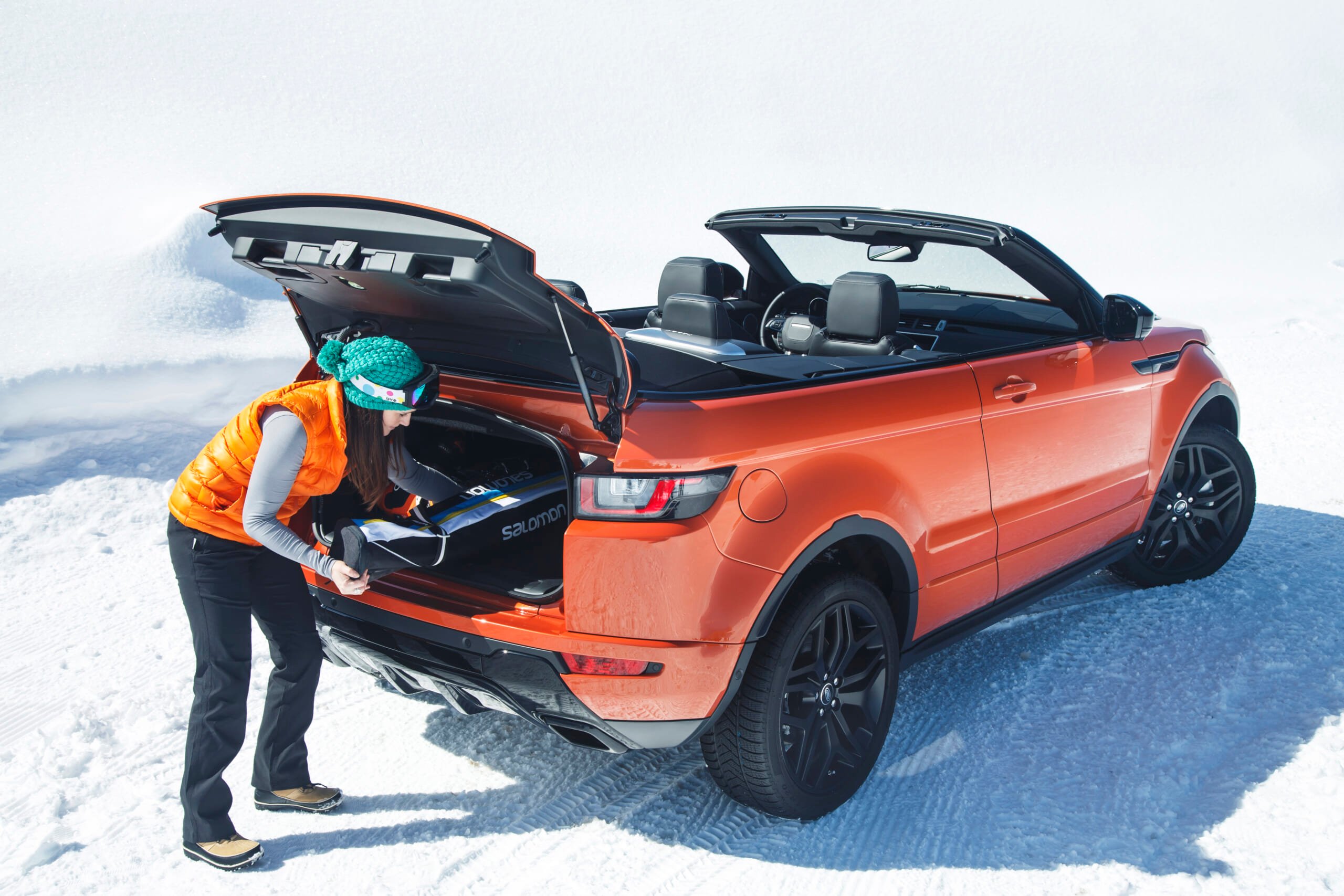 3. There's luggage space. It is hard to believe, but beneath the folded roof there is still a conventional trunk that pops open from the back. It is big enough for a couple large duffel bags, with 8.9 cubic feet of space, so there is plenty of space for a getaway for two. There is also a pass-through to the cabin for long items like skis. I think they had snow skiing in mind, but it looks like the Evoque might also be able to tow a water skier!
4. It is still safe even without a roof. Automatic pop-up roll bars deploy in 90 milliseconds if the Evoque is in danger of tipping over. 
5. A has a big screen TV. Well, not a TV, but a 10.2-inch wide-screen infotainment/navigation touch screen display. 
6. Looks good with the top up. Convertibles often look awesome with the roof stowed and awful with the roof up. It beats getting rained on, but deployed convertible tops often look like an added-on afterthought. But not for the Evoque convertible, whose roof has a sleek, minimal, tailored appearance like that of the very best hand-built custom cars. The black fabric goes especially well with the Evoque's available 20-inch gloss black wheels.
7. It sounds as good as it looks. A 660-watt, 12-speaker, dual-channel subwoofer-equipped Meridian audio system brings the very best in audio reproduction to the great outdoors with the drop-top Evoque.