This Is Your Last Chance To Grab A Sweet Victory Bike
Polaris is closing the brand to focus on Indian motorcycles.
Victory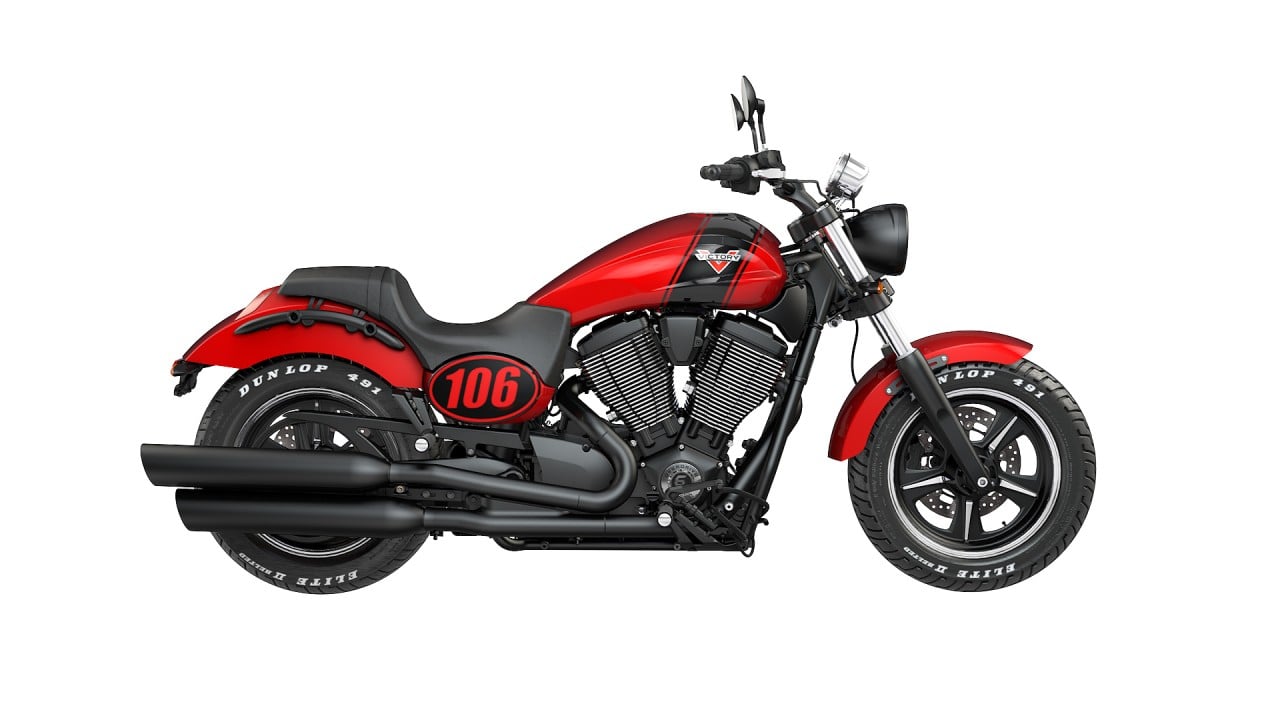 During the long decades between Indian Motorcycle's 1953 bankruptcy and the launch of Excelsior-Henderson and Victory in the late '90s, it was a popular motorcyclists' fantasy to propose that someone, anyone, provide an American alternative to Harley-Davidson.
It wasn't Harley's fault that riders were looking for alternatives. It was more because so many Harley riders felt that they owned patriotism, and if you wanted something different, well, you knew where that left you.
Alas, now if you want a chance to buy a new Victory, you'll have to act quickly, as corporate parent Polaris has announced the intention to focus its motorcycle efforts on the Indian brand it acquired in 2012 and on its Slingshot trike. Excelsior-Henderson crashed on takeoff, running out of cash in 1999.
Victory was built in the mold of the revived Triumph in England, so it is no surprise that the management team even chose a similar name for the company. 
In a bid to carve out its own niche, Victory has pursued extremes, like "loudest stereo," offered electric motorcycles and built bikes to take on the Bonneville Salt Flats and the Pikes Peak race.
But none of this resonated with customers like the Indian name has. And once Indian's legal rights were finally sorted out and Polaris was able to acquire that brand as its Harley challenger, the best course of action was obvious, if not easy.
"This was an incredibly difficult decision for me, my team and the Polaris Board of Directors," said Polaris Industries Chairman and CEO Scott Wine. "Over the past 18 years, we have invested not only resources, but our hearts and souls, into forging the Victory Motorcycles brand, and we are exceptionally proud of what our team has accomplished."
Along the way, Victory's bikes have earned bikers' respect. "Since inception, our teams have designed and produced nearly 60 Victory models that have been honored with 25 of the industry's top awards," Wine noted.
This isn't some kind of financial failure, just a business decision by a successful corporate parent, so Victory riders will still have another decade of parts and technical support guaranteed, Polaris says.
Which could mean now is the time if you want an all-American ride with a unique brand that doesn't have any of the baggage associated with some motorcycle brands. It is a shame, though, to see another American brand ride off into the sunset.