The Lazareth La Moto is Part Motorcycle, Part Hovercraft and All Awesome
Come fly with me.
YouTube/Lazareth Auto-Moto
A French design firm has created a radical new vehicle that's straight out of the future.
Unlike the JetPack Aviation Speeder, which the company bills as the "world's first flying motorcycle," the Lazareth "La Moto Volante"—French for "The Flying Motorcycle"—can amazingly transform from a roadgoing bike into a jet-powered hovercraft at the touch of a button. 
When operating on the pavement, the four-wheeled vehicle is almost identical to the Maserati V8-powered, 454-horsepower LM847 that no one believed was rideable until a video of a test drive was released.  
Once again, the Lazareth has provided proof that their ambitious creation does indeed work. Watch the Moto Volante lift off below: 
Each wheel hub contains a 96,000-rpm JetCat jet turbine. As you can see above, hydraulic actuators tilt the wheels up and out to ready the craft for flight mode, at which point the jets need 60 seconds to heat up prior to takeoff.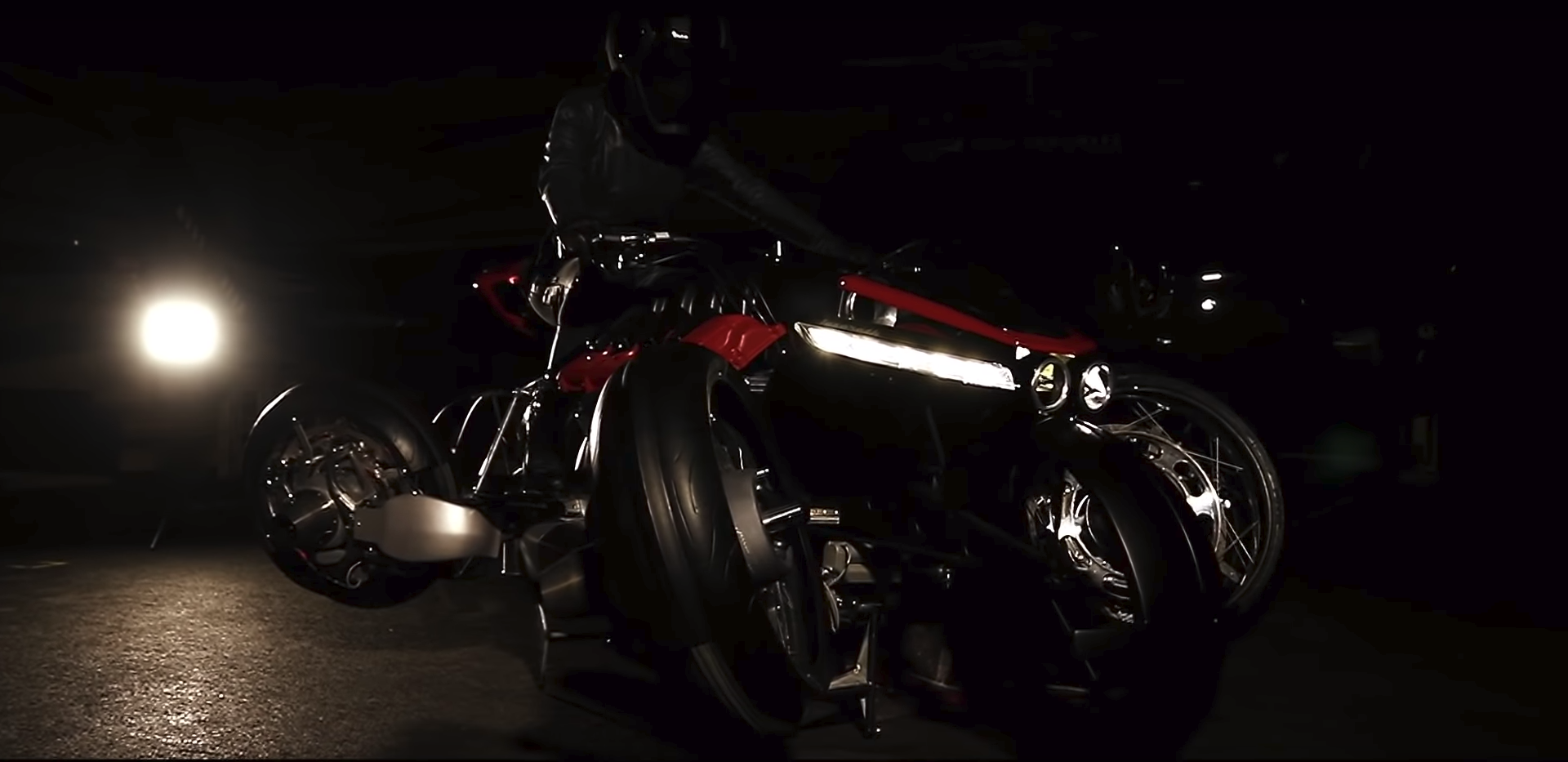 Granted, it only gets a few feet above the platform in the demonstration, but it works! 
New Atlas notes that the Italian engine and transmission from the LM847 have likely been replaced with an electric drivetrain, as it only weighs 529 pounds. 
The working prototype of the Lazarath La Moto Volante will make its official global debut at Dubai's GITEX trade show this October, where interested parties can place a pre-order for $560,000. 
See more of Lazareth's more developed riffs on the Harley Davidson 1200, Yamaha FZR and BMW R1200R below: 
https://www.instagram.com/p/Ba68cRvnD9h