See The Crazy Beautiful Engine That Won Le Mans for Porsche
It's not just a badass race car power plant—it's a work of art.
It was the turbo that sealed Porsche's reputation as a manufacturer of performance monsters, so it is appropriate that the company's triumphant return to Le Mans last year involved a turbocharged engine.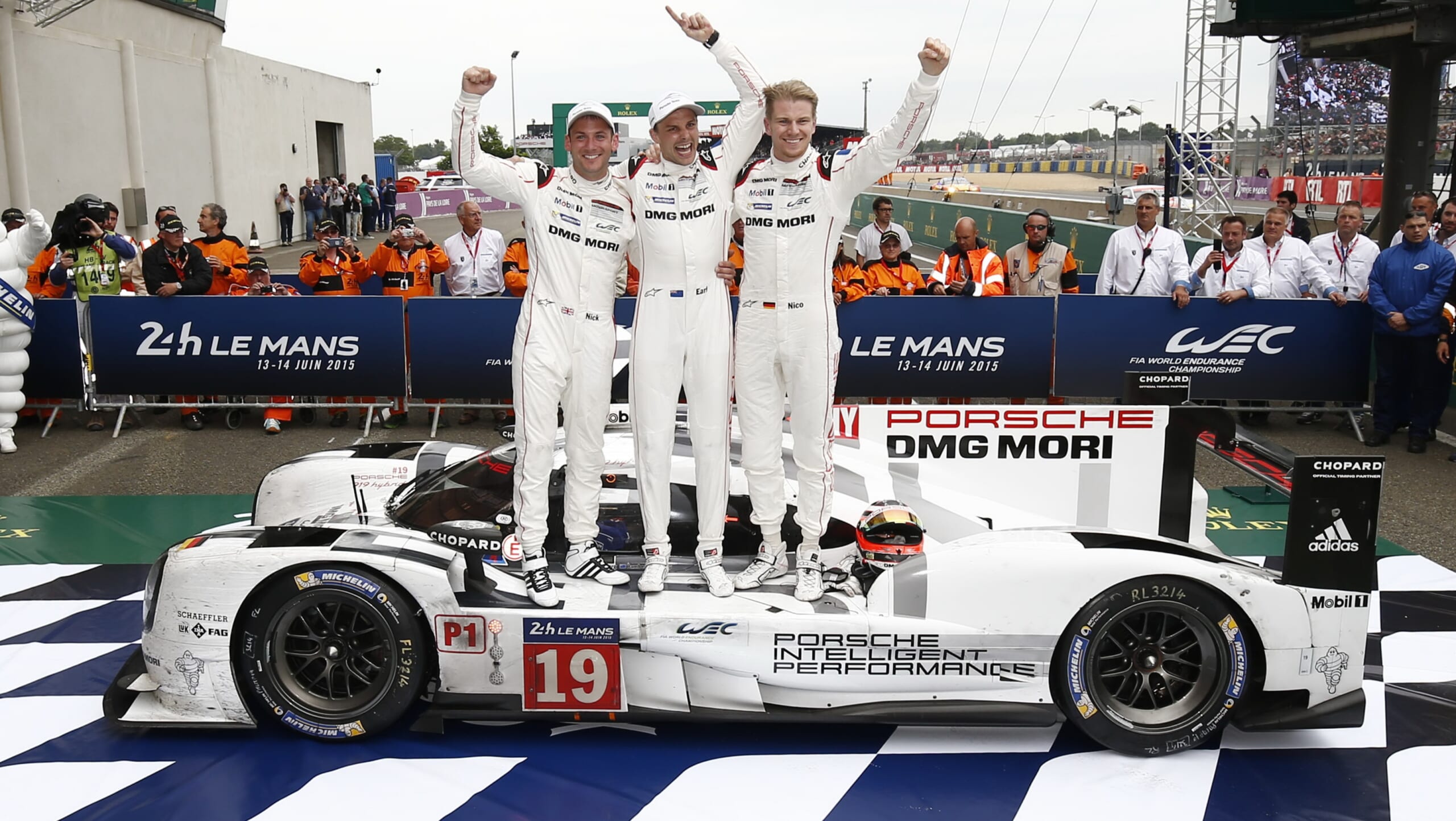 Now Porsche has dropped the veil of secrecy surrounding that jacked-up powerplant, providing fans with photos and details about the motor that unseated Audi as top dog at the French classic.
The engine is a 90-degree V4, so viewed straight on it looks like a traditional V8 performance engine. Though it is only a 2.0-liter four-cylinder, the turbos pump the engine up to more than 500 horsepower. With the 919 Hybrid's electric assist motors, the car's total power was more than 900 horsepower in 2015.
However, fuel flow restrictions limit this beast to less than that now. Porsche will only say that output is now "less than 500 hp."
"Right from the beginning we had a brave concept, but it was also the right concept." Alexander Hitzinger, the Technical Director responsible for the 919. "This is paying off now."
If these pictures just aren't enough to satisfy your tech lust, you're in luck. Porsche is going on the road with the engine, showing it off at races and exhibitions throughout 2016. Don't like a moving target? Visit the Porsche Museum at Stuttgart-Zuffenhausen, where it will be on display.
Porsche wouldn't mind if you also place an order for one of its nifty new turbocharged four-cylinder Boxster or Cayman production cars, too.
For the latest car news, follow @MaximRides and Dan Carney on Twitter.