This Is the All-New 488 Pista, And It Could Be the Fastest Ferrari Ever
Watch out, LaFerrari.
The annual supercar extravaganza known as the Geneva International Motor Show is still weeks away, but Ferrari's debutant for that event has been released early in response to leaked photos posted by Autocar.jp.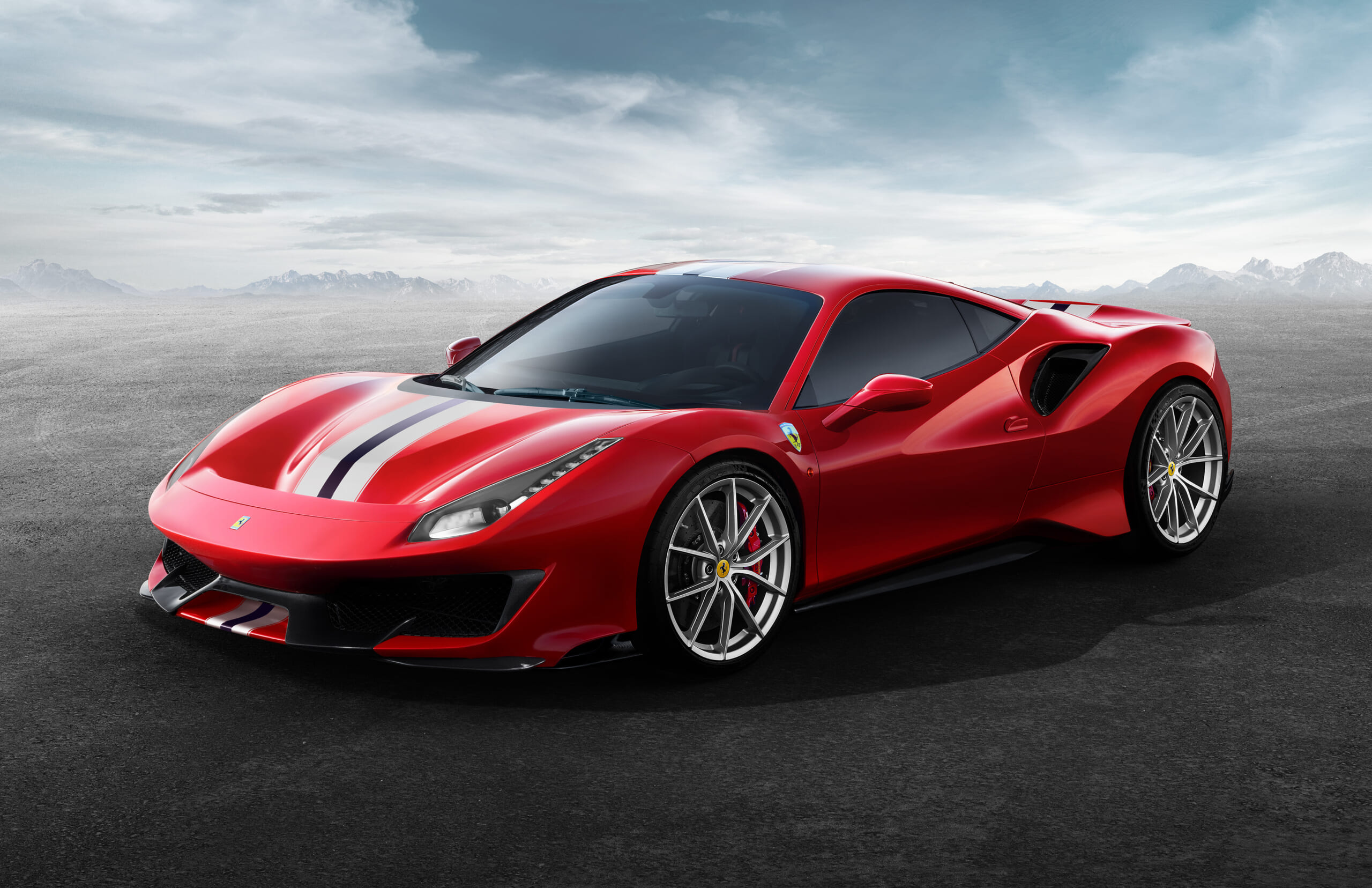 Ferrari's engineers have turned up the wick on the 488's twin-turbocharged 3.9-liter V8 to produce 711 horsepower and 568 pound-feet of torque, up from the 488 GTB's 660 hp and 560 lb-ft. That makes it the Prancing Horse's most powerful V8 engine, ever.
They've also substituted lightweight materials to slice the Pista's mass by 200 lbs. to 2,821 pounds.
The performance is reported to be extreme, with the Pista hitting 62 mph in only 2.8 seconds and topping out at 211 mph. The lackadaisical 488 GTB needs a whole 3.0 seconds to reach 62 mph and runs out of breath at a paltry 205 mph!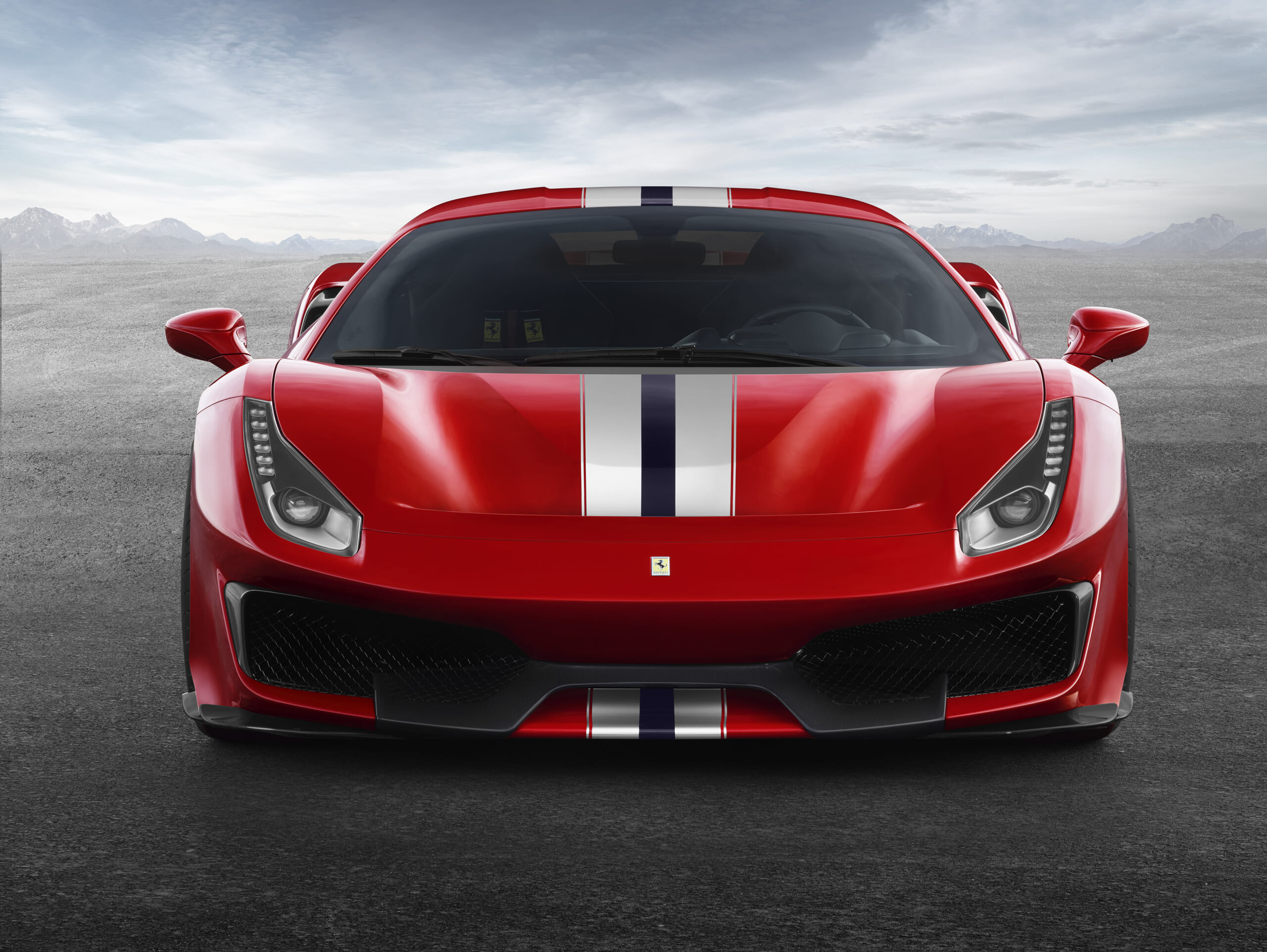 This has produced a car said to be faster than the LaFerrari around the company's private Fiorano test track. 
The Pista also incorporates a full slate of Formula One-worth technology, and even some things that aren't permitted on the race cars. This includes an electronically controlled differential (as on the racers), magnetically adjustable shock absorbers, and a new trick called the Ferrari Dynamic Enhancer.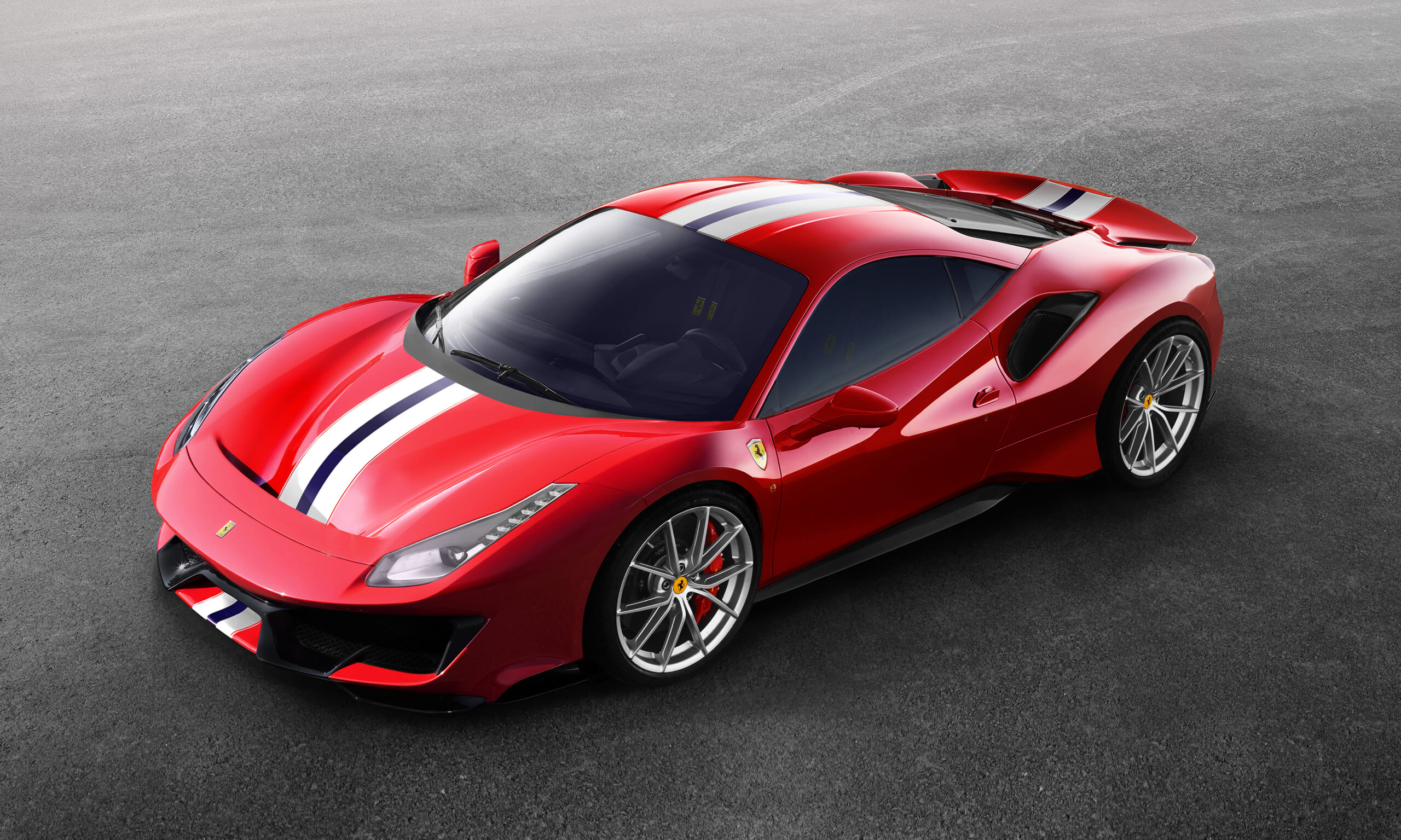 No, this isn't enlargement surgery. Instead, it electronically manages brake pressure at each caliper, fine-tuning the car's performance through and out of corners. Ferrari promises that the Ferrari Dynamic Enhancer delivers "the perfect combination of genuinely extreme performance and driving thrills." We can't wait to find out.