You Can Buy Robert Plant's Absolutely Pristine, James Bond-Worthy Aston Martin DB-5
It looks like a million bucks… and that's what it costs.
Nicholas Mee & Co. Ltd.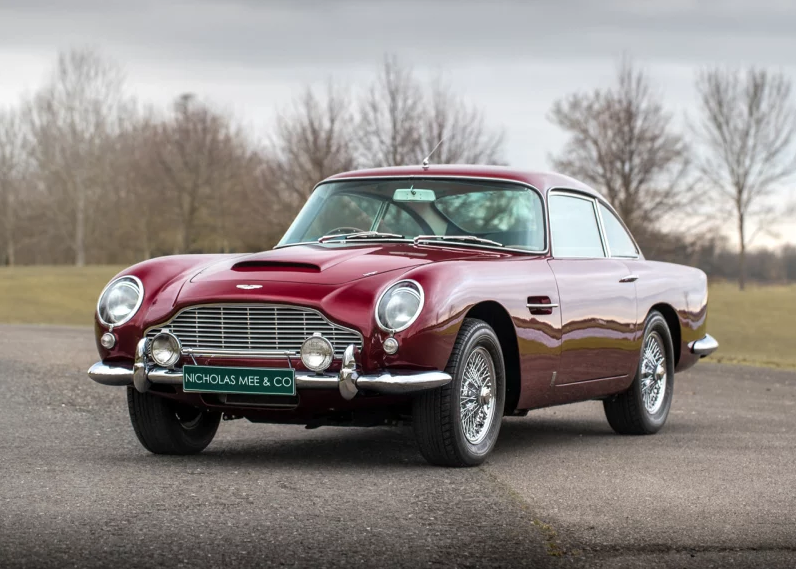 Hard rock pioneers Led Zeppelin dominated the '70s on the soaring vocals of lead singer Robert Plant, and the band's success allowed its members to acquire some lovely toys for their efforts. (And, just in case you think they're done, guitarist Jimmy Page just announced he's planning on marking the band's 50th Anniversary in 2018 with new, "unheard" material.)
While drummer John Bonham was the band's certified car nut, Plant picked out a gorgeous James Bond-worthy deep red 1965 Aston Martin DB5 for himself in the early '70s.
Plant sold the car in 1986, and today his old ride is offered for sale by English Aston Martin specialists Nicholas Mee & Co. Ltd. for the eminently reasonable price of only $1 million.
The DB5, you'll recall, is James Bond's signature ride, though his car was outfitted with guns, oil sprayer and ejection seat.
We were thrilled by our opportunity to drive an example of this legendary machine.
We can only imagine the passengers rock god Plant ferried in this car's right seat (it is right-hand drive for use in England).
DB5s are revered for the sound of their inline six-cylinder engines as much as for their sleek bodywork. While the car may feel dated to drive today, we can be certain that the engine's song remains the same.
*crickets*
OK, that's a reference to one of Zeppelin's songs. I'll be here all week. Tip your waiters.