This Life-Size McLaren Senna Is Made From More Than 465,000 Legos
This model hypercar took 42 builders over 5,000 hours to assemble.
McLaren
McLaren just unveiled a life-size version of the Senna supercar that's built entirely out of Legos.
A team of 42 builders assembled the to-scale model from 467,854 individual pieces over 5,000 combined hours. That's nine times longer than it takes to produce the real thing.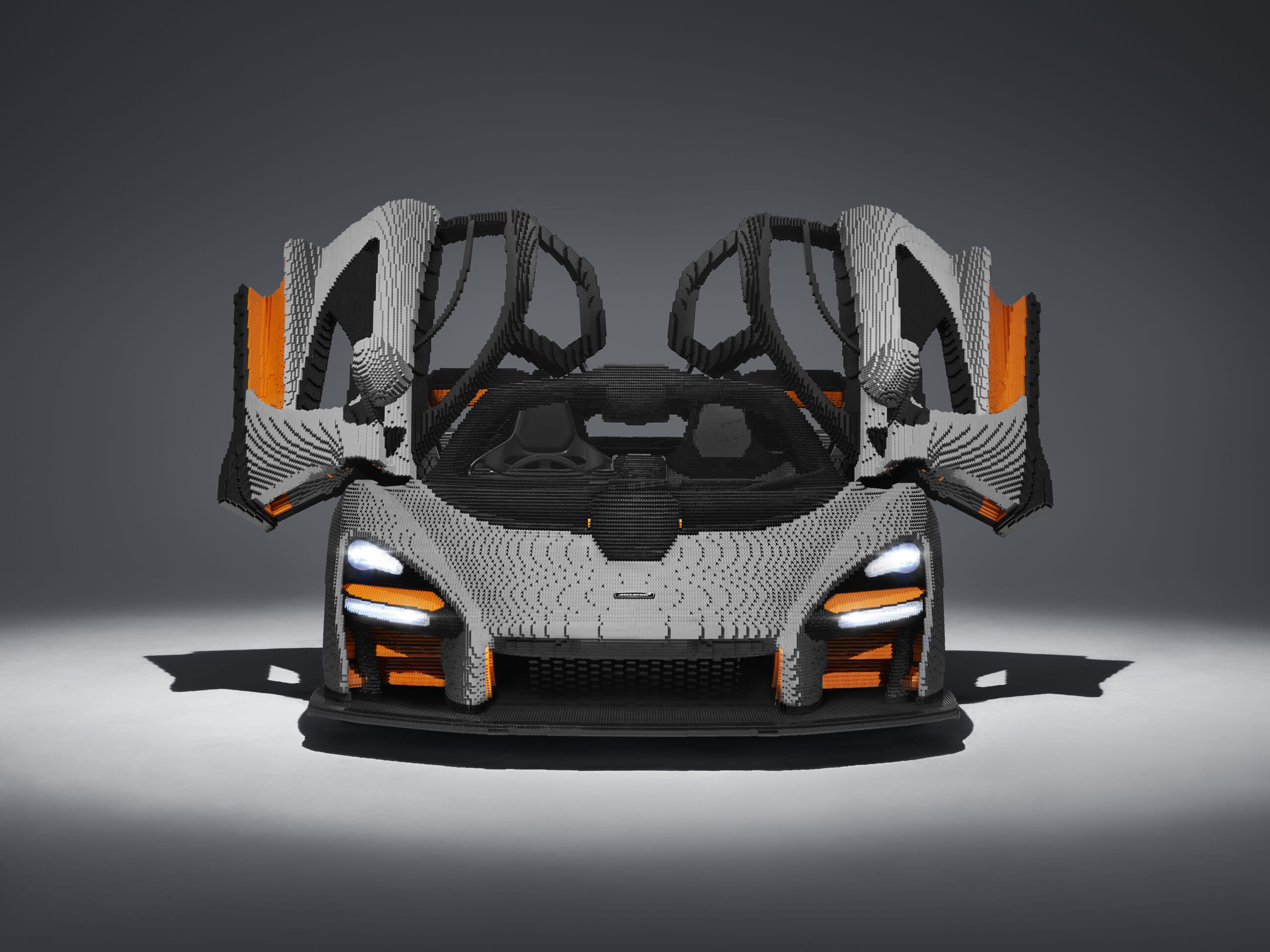 Though this brick-built beast doesn't boast a mid-mounted, 790-horsepower V8, spectators who are lucky enough to see it at the UK's Goodwood Festival of Speed this July can still climb inside its dihedral doors and push a roof-mounted start button to hear a simulation of the 208-mph car's roar. 
Not all of the Lego Senna's components are made from toys. Other design elements include authentic an steering wheel, carbon fiber seat, racing pedals, McLaren badges and real Pirelli tires, plus working infotainment and light systems. 
For more full-size Lego vehicles, check out this 1 million-piece Bugatti Chiron or this 330,000-piece Chevrolet Silverado.