The Lexus GXOR Concept SUV Is A Backcountry Bruiser
WANT.
Lexus
Lexus just debuted a terrain-devouring concept SUV that's closer to production than the drawing board at the FJ Summit in Colorado.  
The GXOR—or GX Off-Road—is essentially an outfitted version of the GX luxury SUV. 
It's got a lifted suspension and armor to protect the undercarriage, CBI frame sliders, a new stealth fighter-inspired black bumper, a winch, and a snorkel to aspirate the engine while wading through deep water.  
It's pictured hauling a badass X1H trailer from Patriot Campers, which derives power from an LED-bar-equipped solar panel mounted on the GXOR's roof to run an electrically operated pop-up tent and hot water system.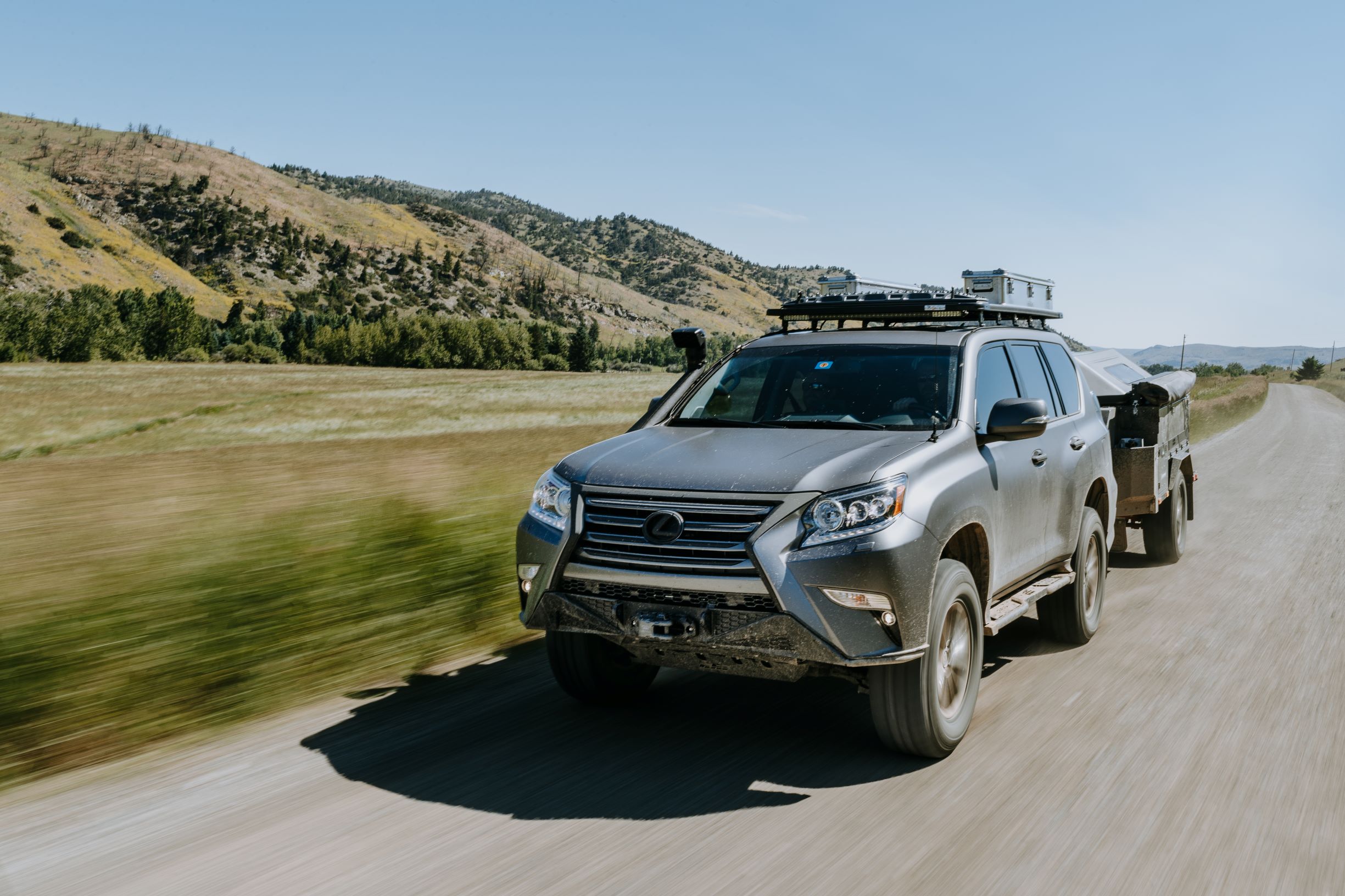 Lexus didn't provide specific info on alterations to the powertrain and interior, but Car and Driver has what few details were given: 
Lexus doesn't say whether the GXOR has any modifications to the standard GX460's engine, which is a 301-hp 4.6-liter V-8. There are no plans for the GXOR to go into production, but all of the modifications are readily available for real people to purchase and put on their own GXs.

On the inside, there's a custom drawer system by Goose Gear in the rear cargo area with a slide-out refrigerator and storage compartments, and an Icom ham radio is on board to provide communication. Lexus doesn't say if any other modifications have been made to the GX's interior, which is pretty plush but still trucklike enough for adventurous types.
Who knows if the GXOR will move from the prototype to the production phase. butf not, we'll always have the GX 460.