The Hyper-Futuristic, 612-HP LC F Is Most Powerful Lexus Ever
It's a spaceship for the streets.
Despite official denials to our friends over at The Drive, it appears that Lexus is planning the least surprising new model ever, a high-performance 612-horsepower variant of the brand's sportiest car.
That means the Lexus 'F' performance division will produce a version of the sexy new Lexus LC 500, creating the LC F, which will be even more powerful than the 553-horsepower Lexus LFA supercar.
The LC 500 is easily the most gorgeous car Lexus has ever created, and to underscore its performance credentials, the Toyota luxury subsidiary has been racing it in international GT3 sports car competition. Additionally, company president Akio Toyoda, who personally pushed the LC's swoopy design from concept to production, is a licensed racing driver who will surely insist that his company's 'F' performance division produce a tuned version of this sporty ride.
The Japanese magazine Motor has an inside source who says the LC F will substitute a 612-horsepower twin-turbocharged 4.0-liter V8 for the naturally aspirated 471-horsepower 5.0-liter V8 employed in the LC 500 and in 'F' variants of other models like the RC F coupe and GS F sedan.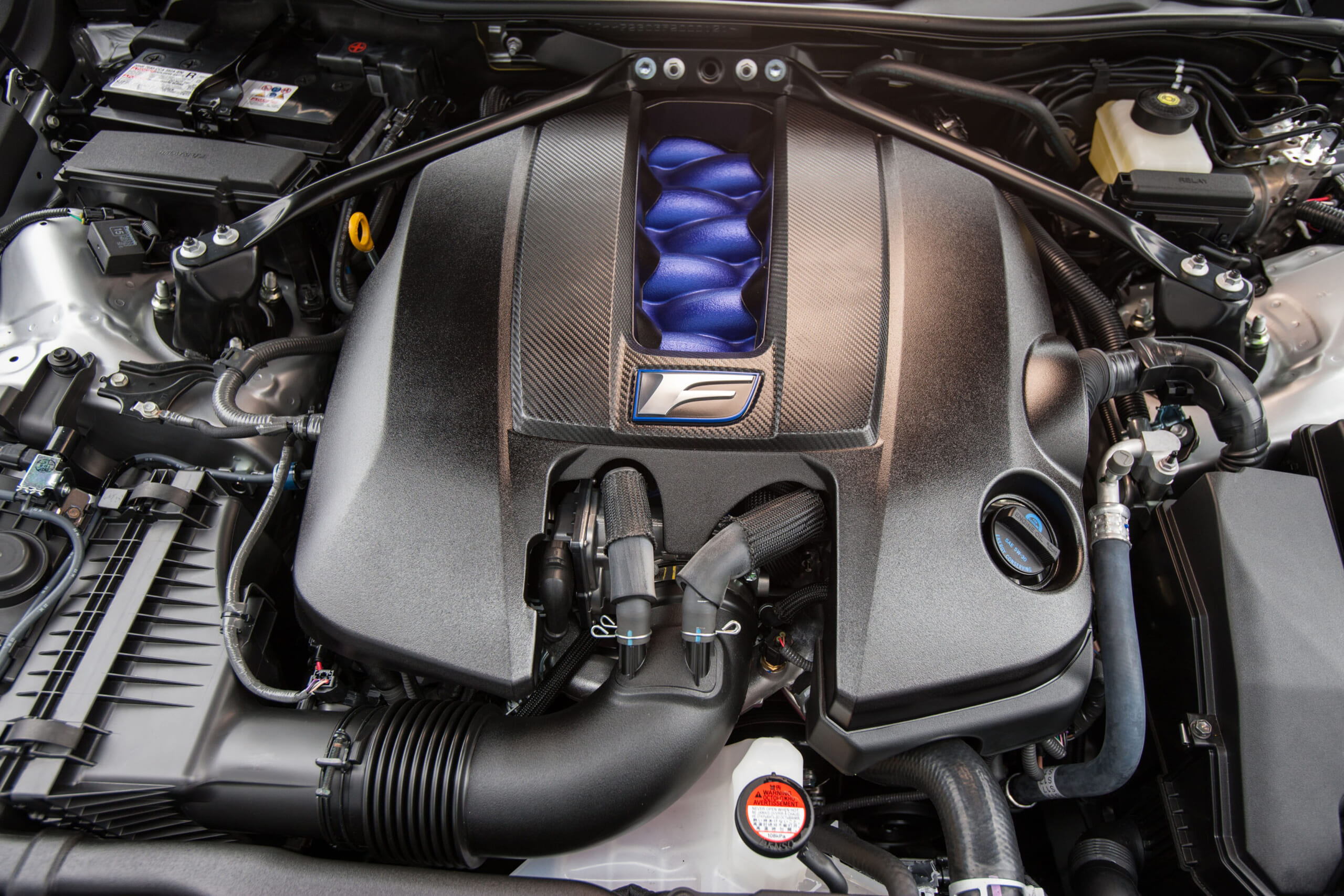 That 5.0-liter V8 is good for 467 horsepower, and contributes significantly to the character of the RC F and GS F, which Maxim enjoy driving very much. But in the horsepower race, that engine is falling behind turbocharged competitors, like the BMW M5's 600-horsepower twin-turbo 4.4-liter V8 and the Mercedes-AMG E63's 603-horsepower twin-turbo 4.0-liter V8.
So, according to Motor, Lexus will bring similar power to the LC F, which will probably arrive in dealers in 2019. Until then, we'll have to make do with the splendid 471-horsepower LC 500, which shouldn't be too painful.