This Superbike Aims to Beat the Speed Record, Reclaim Crown of World's Fastest Production Bike
It will have to catch the incredible Kawasaki H2R to do it.
Lightning Motorcycles
There is little that is more wanted than to get back something that's been lost, and that's the feeling at Lightning Motorcycles, where their hot-rod electric superbike lost its land speed record crown to the fire-breathing Kawasaki H2R when the green machine went 218.341 mph at the Bonneville Salt Flats to snatch Lightning's 215.960 mph production bike crown.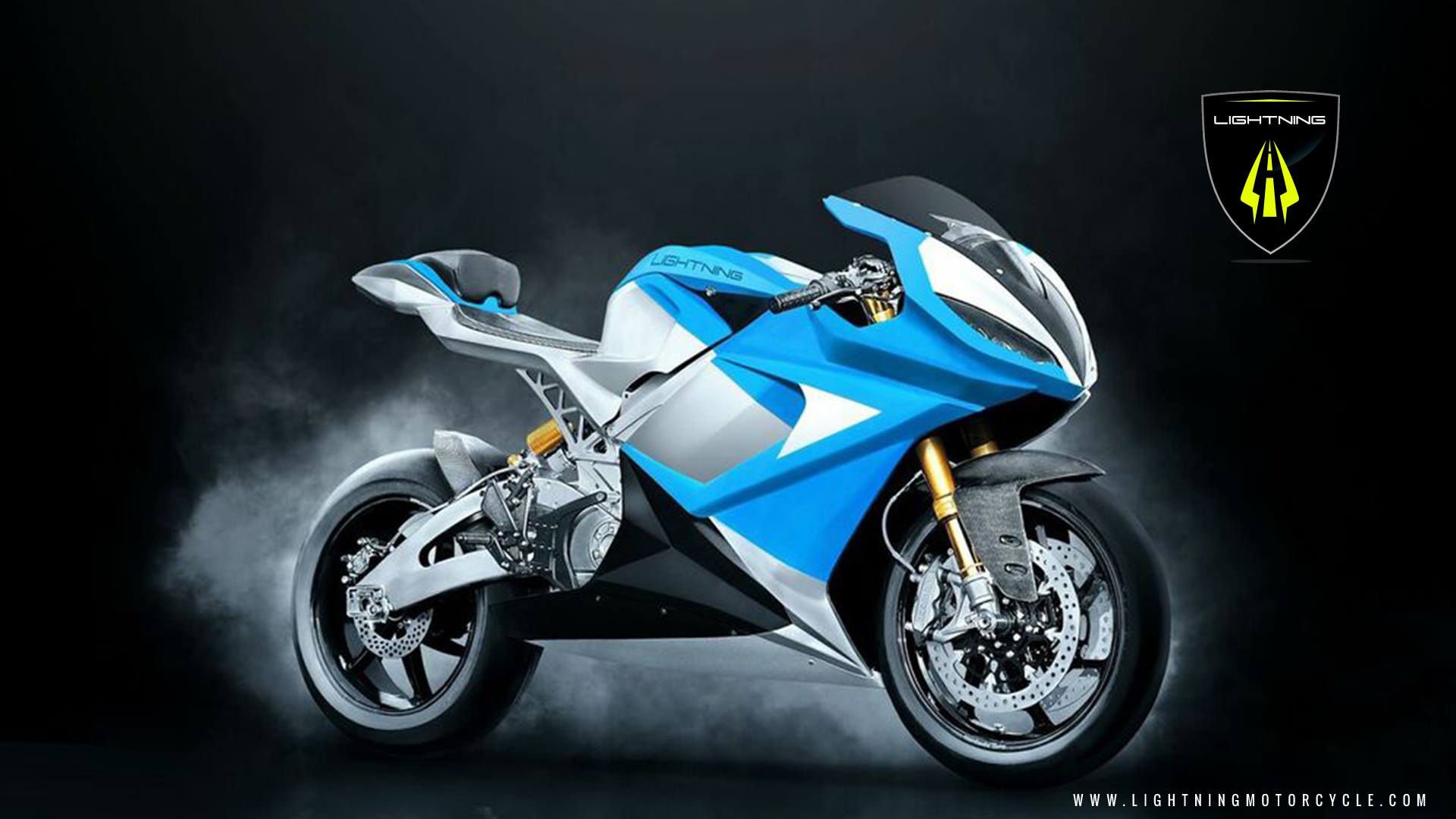 The tool to recover the record is the Lightning LS-218. See if you can guess what this particular alphanumeric designation might mean.
The LS-218 is rated at 200 horsepower, which you need to go 200 mph whether it is produced by internal combustion or electrons. The bike rolls on top-quality hardware, such as Brembo brakes, RaceTech fork and Ohlins shock absorber.
A higher-density battery pack than the old bike gives the new record contender its added punch, and a shakedown test at El Mirage, California saw Lightning strike at 211.73 mph.
When the LS-2?? RR racebike sets its new speed record, the number in its name will change, said Richard Hatfield, Lightning CEO. "Bonneville Speed Week in August is lining up to be a special event. We look forward to working with [rider Jim Hoogerhyde] to replace the '??' with an exciting number for our LS-2?? RR".
As a production bike, you can actually buy an LS-218, for $38,888.