Lincoln Previews Its Smart, Stylish Future With the Hybrid Electric Aviator Crossover SUV
We can definitely get behind this.
Lincoln previewed its next crossover SUV—the mid-size Aviator plug-in hybrid-electric model—at the New York Auto Show and it sports new science-fiction features like the ability to use your smartphone as the key.
https://www.youtube.com/watch?v=c_LlN3cCy80
The Aviator is Lincoln's next step in building a full lineup of stunningly contemporary crossover SUVs. Each proudly bears a real name badge in place of an inscrutable and forgettable alphanumeric nameplate.
Aviator joins the previously revealed Nautilus and the hot-selling full-size Navigator in a rapidly expanding line of vehicles in the hottest U.S. car-buying segments.
Lincoln's current theme is resonating with car shoppers. The Navigator saw retail sales climb 60.1 percent in February. On average, the all-new SUV is sitting on dealer lots for just nine days. The ultra-lux Black Label editions roll out with new customers in just six days. 
Customers overwhelmingly choose fully loaded Navigators—Lincoln's Reserve and Black Label SUVs represent 85 percent of sales. Compared to last year, the Navigator saw a $19,400 gain in transaction pricing for February, proving customers are willing to pay for better styling and appointments. 
Next up we'll see Lincoln's new compact crossover, an appropriately sumptuous replacement for the outgoing Mk C. In a conversation on the sidelines of the auto show, Lincoln Design director David Woodhouse said the company has selected a suitable name for this new machine, but isn't willing to reveal it yet.
The Continental sedan has been a slow seller, despite offering similar styling and amenities to the SUVs. We previously reported on the car's Rolls-Royce-worthy bank vault-like door closing experience, but so far customers have been standoffish. 
Industry trade magazine Automotive News, however, reports that Lincoln has an attention-getting idea in mind for the Continental: a return to the car's rear-hinged "suicide" rear doors—a signature item during the Continental's 1960s heyday.
Lincoln previously showed such doors on the 2002 Continental concept.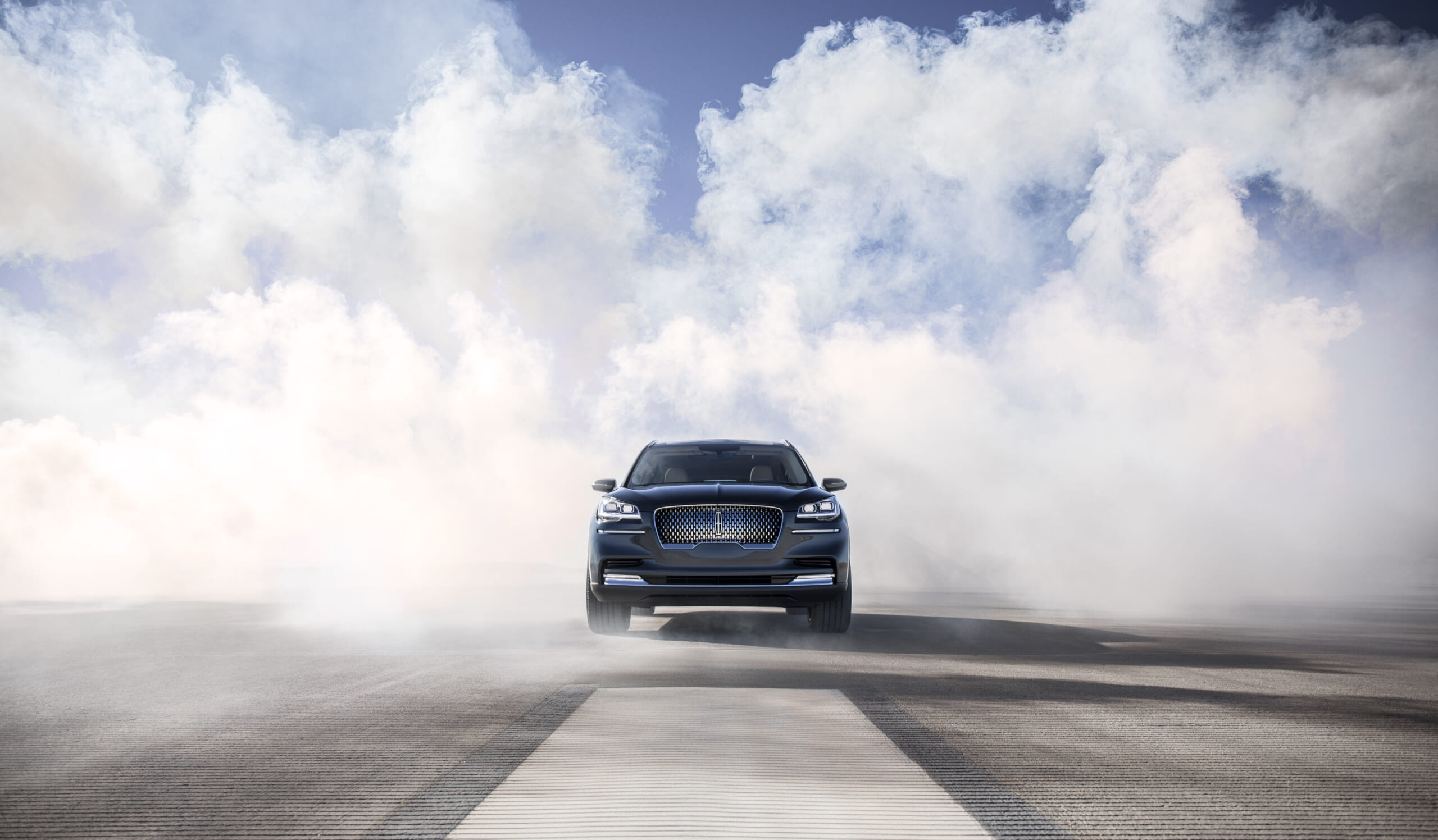 While Lincoln refocuses on cleaning up its current models with fresh sheetmetal, advanced technology and artful, relaxing cabins, the brand won't indulge in the creation of a "halo" car. That means no super sports car or stratospherically expensive competitor for the Mercedes S-Class. "We have other things to focus on right now," Woodhouse explained.
Other things include developing the promised 'Phone as Key' feature for the Aviator, which is still a year away from dealerships. It will let drivers perform the usual remote key functions with their smart phone, including the ability to chirp the horn while locating the car, unlocking the doors, and starting the engine.
The Aviator features a new twin-turbocharged gasoline engine of unspecified size with a plug-in hybrid-electric system driving the rear wheels. This is an all-new chassis design for Ford Motor Co. It is expected to underpin future Ford Explorers and potentially even a Taurus sedan replacement.
The Aviator's cabin employs horizontal surfaces highlighted by Lincoln's use of light tan materials to convey an airy environment. Earlier models each included a signature color for interior materials, such as the Continental's gorgeous blue, the Navigator's blue-and-white and the Nautilus' deep red.
Seems like all this activity from Lincoln is likely to keep Matthew McConaughey busy shooting loopy new commercials for the foreseeable future.