Coming Soon: Matthew McConaughey's Luxury Lincoln Concept SUV
A chance to get a close look at the new Navigator is just around the corner.
Lincoln is showing off its Navigator concept—which debuted at the New York International Auto Show in March—to the high-rollers attending Monterey Car Week. This means the production version of pitchman Matthew McConaughey's new ride isn't far behind.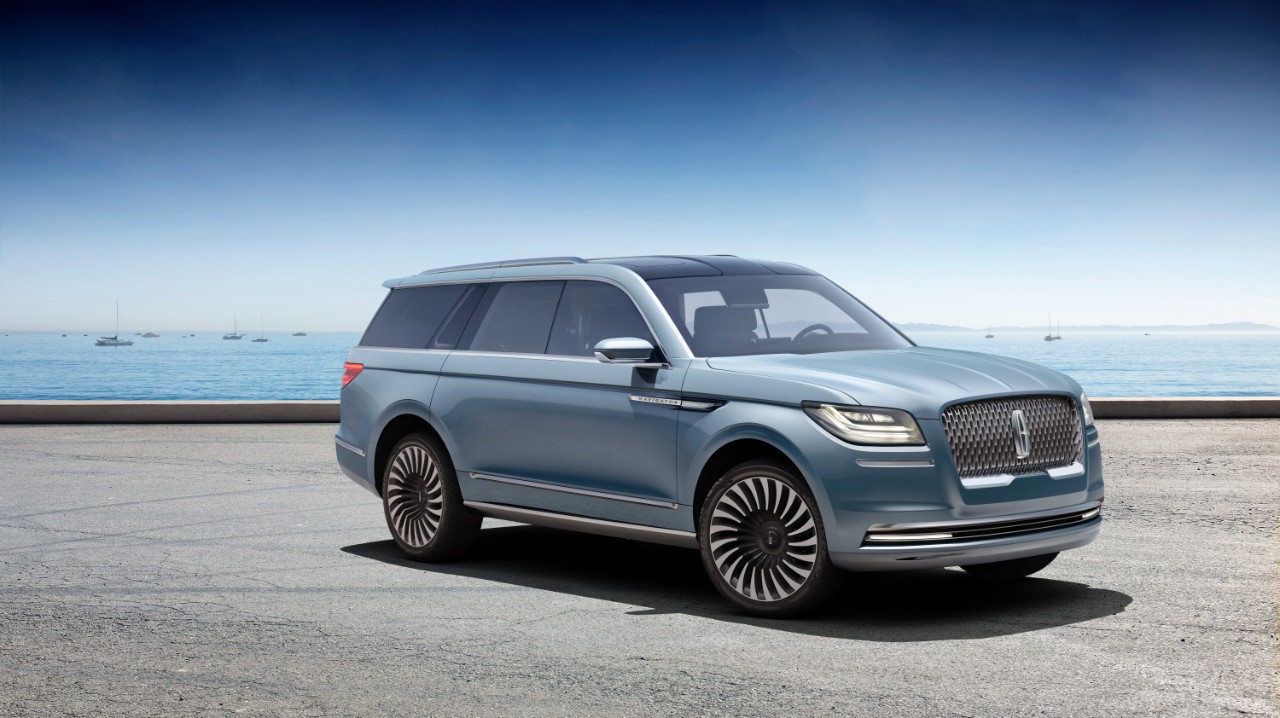 November's Los Angeles auto show would be an obvious opportunity for the company to unveil the road-ready new Navigator, which Lincoln exterior design chief Earl Lucas says is coming "very soon." If it isn't officially released at that time, then the next most likely debut could occur at Lincoln's January hometown show in Detroit.
This top-shelf, full-sized SUV features what Lincoln terms "quiet luxury," with soothing "human" shapes meant to convey opulent comfort, according to Earl Lucas. This is in sharp contrast to the brash design of Cadillac's Escalade, which in recent years has been the favorite among high-profile full-size SUV drivers such as athletes and musicians.
Lucas says he's confident that even attention-seeking drivers will appreciate the Navigator's more subtle design because compared to competitors it is more timeless and less trendy. "You don't have to make the loudest statement on the road to get attention," according to Lucas. 
The concept Navigator's gull-wing doors were maybe a loud statement, but they are one design detail that surely won't make the leap to production. Elon Musk's challenges with the Model X's "Falcon Wing" doors illustrates why such flashy features aren't ideal for a production model.
But who knows, maybe the concept car's cascading three-level power entry steps will make it to showrooms. Just imagine what sort of zen-like moments of contemplation they could trigger in future McConaughey commercials.