The Fastest-Ever Lotus Evora Is Coming To America
Don't call it mellow yellow—this 186 mph Evora 410 is hurtling toward the U.S.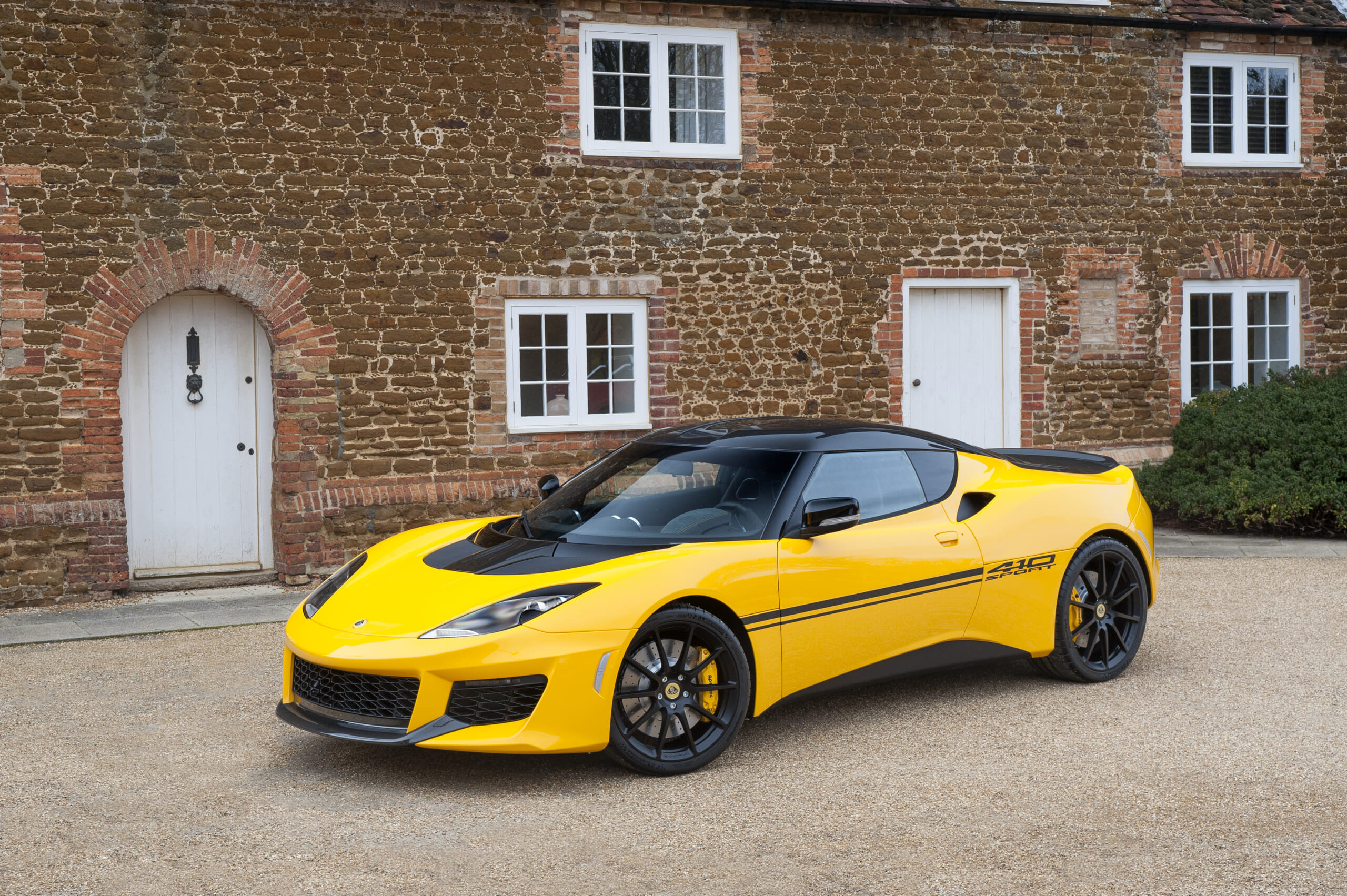 The engineers at Lotus shaved 154 pounds from the legacy British brand's Evora sport coupe to produce the new Evora 410, which weighs just 2,915 lbs. The "410" represents the horsepower rating of the car's supercharged 3.5-liter V-6 engine.
The impressive weight loss comes from the extensive use of carbon fiber throughout the car. When equipped with an automatic transmission, the Evora 410 launches to 60 mph in 3.9 seconds and achieves a top speed of 174 mph. 
If you can't live with such a lame terminal velocity and prefer to shift your own gears, the standard six-speed manual transmission takes another tenth of a second to reach 60 mph, but it tops out at 186 mph, making it the fastest Evora yet. 
While Lotus was swapping parts on the Evora to create the 410, it installed a simplified bit of bodywork for the engine cover that boosts downforce by 15 percent, with no increase in aerodynamic drag. Now the car has 81 pounds of air pressure pushing it off the pavement at 150 mph, contributing to greater stability.
With less mass to manage, Lotus was able to lower the Evora 410 by 5 mm, which contributes to crisper handling. Lighter forged aluminum 10-spoke wheels and optional Michelin Pilot Sport Cup 2 tires also provide race-ready performance.
The Evora 410's global model will be available in June, with a price equal to $112,000. A US version with slightly different specs will be announced later in the year, so get ready.
For the latest car news, follow @MaximRides and Dan Carney on Twitter.