Here's Another Sweet New Lotus That Won't Be Coming to America
Why they gotta be so cruel?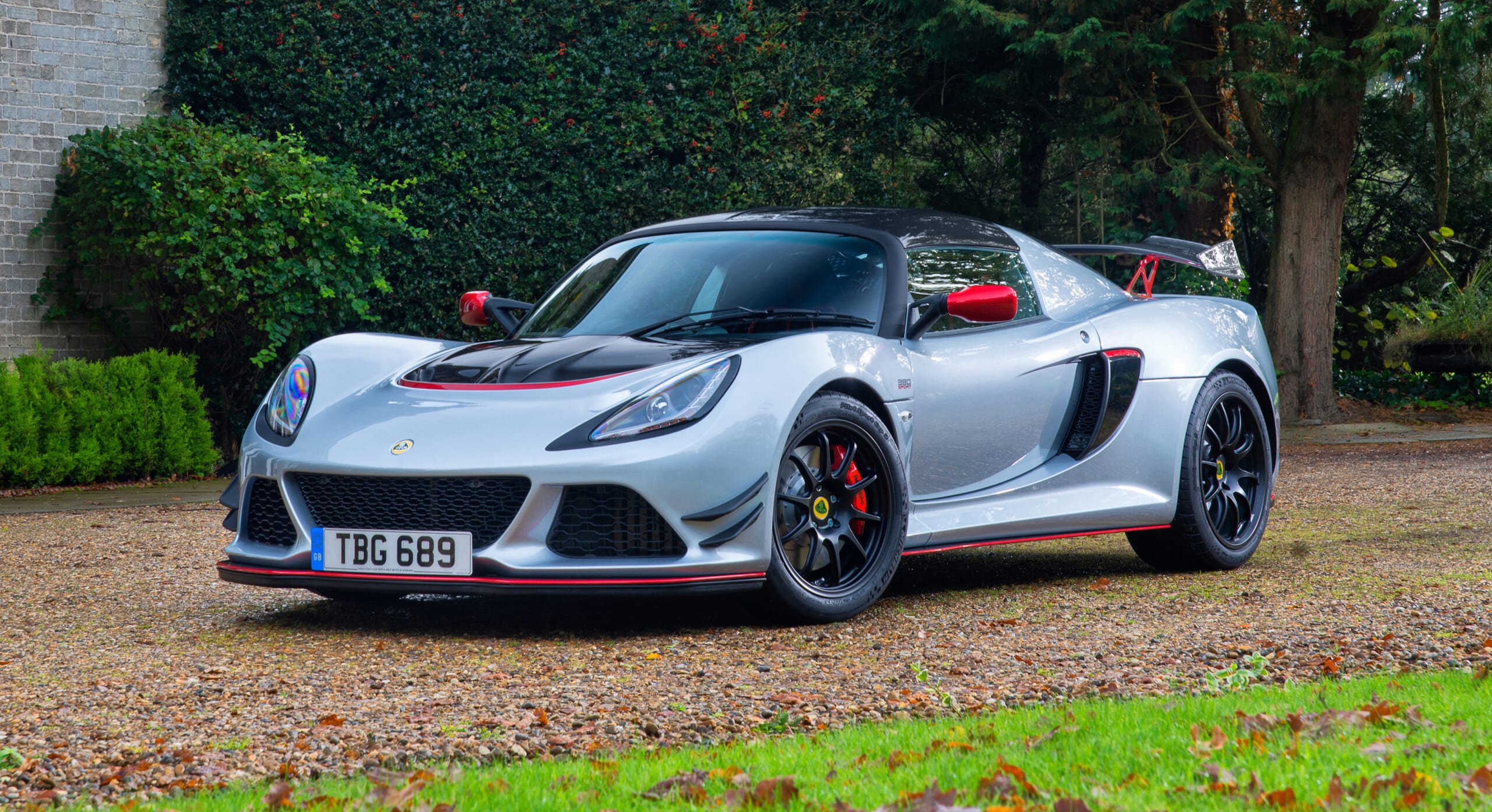 Lotus has a clear recipe for success: less weight, more power. The Exige Sport 380 continues the fabled English constructor's evolution of the Exige, by shaving off 58 pounds of weight, while adding 25 horsepower and increasing aerodynamic downforce at top speed by 60 percent, compared to the previous high-water mark, the Exige Sport 350.
The result is a top speed of 178 mph and acceleration that boosts the car to 60 mph in just 3.5 seconds, all for a price that still comes in at 67,900 pounds sterling ($84,000). The startling performance is a product of a 2,345-lb. curb weight, which makes less work for both the supercharged 3.5-liter V6 engine and for the Michelin Pilot Sport Cup 2 tires.
Lotus found the extra 25 horsepower in the engine by switching to a different supercharger pulley to increase boost pressure. The weight savings comes from the replacement of standard parts with lighter carbon fiber items, such as the seats, splitter, hood, wing and diffuser.
A lighter lithim-ion battery, ultra-lightweight forged aluminum wheels and lighter brake rotors also contribute to achieving late Lotus founder Colin Chapman's dictate to "add lightness."
A six-speed manual transmission is standard equipment, but despite the Exige's elemental nature, a paddle-shifted six-speed automatic is also available. And the company even found space for an enlarged gas tank to prolong time between visits to the gas station.
"We've saved something special for our last new car of 2016," stated Jean-Marc Gales, CEO of Group Lotus plc. "We have built upon the foundations of the excellent Exige Sport 350 and developed a perfectly proportioned, intuitive and attainable supercar for real roads."
Alas, those real roads will all be in other countries, as the Exige isn't sold in the U.S.