This Hotel Has a Fleet of Lamborghinis for VIP Guests, Which Sure as Hell Beats Taking the Shuttle
Don't plan on spending much time in the room.
(Waldorf Astoria Driving Experience)
Just seeing a Lamborghini on the street is a grab-whoever-is-closest-to-you-and-start-shaking-them-violently experience, so imagine what it's like to actually get behind the wheel of one.
Thanks to the Waldorf Astoria Driving Experience, you can. The international ultra-luxury hotel chain has partnered up with the Italian supercar manufacturer for a program that allows VIP guests to take a 30-minute test drive in either a mighty Huracán or a deadly Aventador.
In whichever destination you choose—participating locations span North America, Europe, and the Middle East—a customized driving route allows lucky guests to zip down the city's most notable roadways and check out must-see sights. (Oh, and try to avoid the sheep, scooters, and villagers they will inevitably encounter.)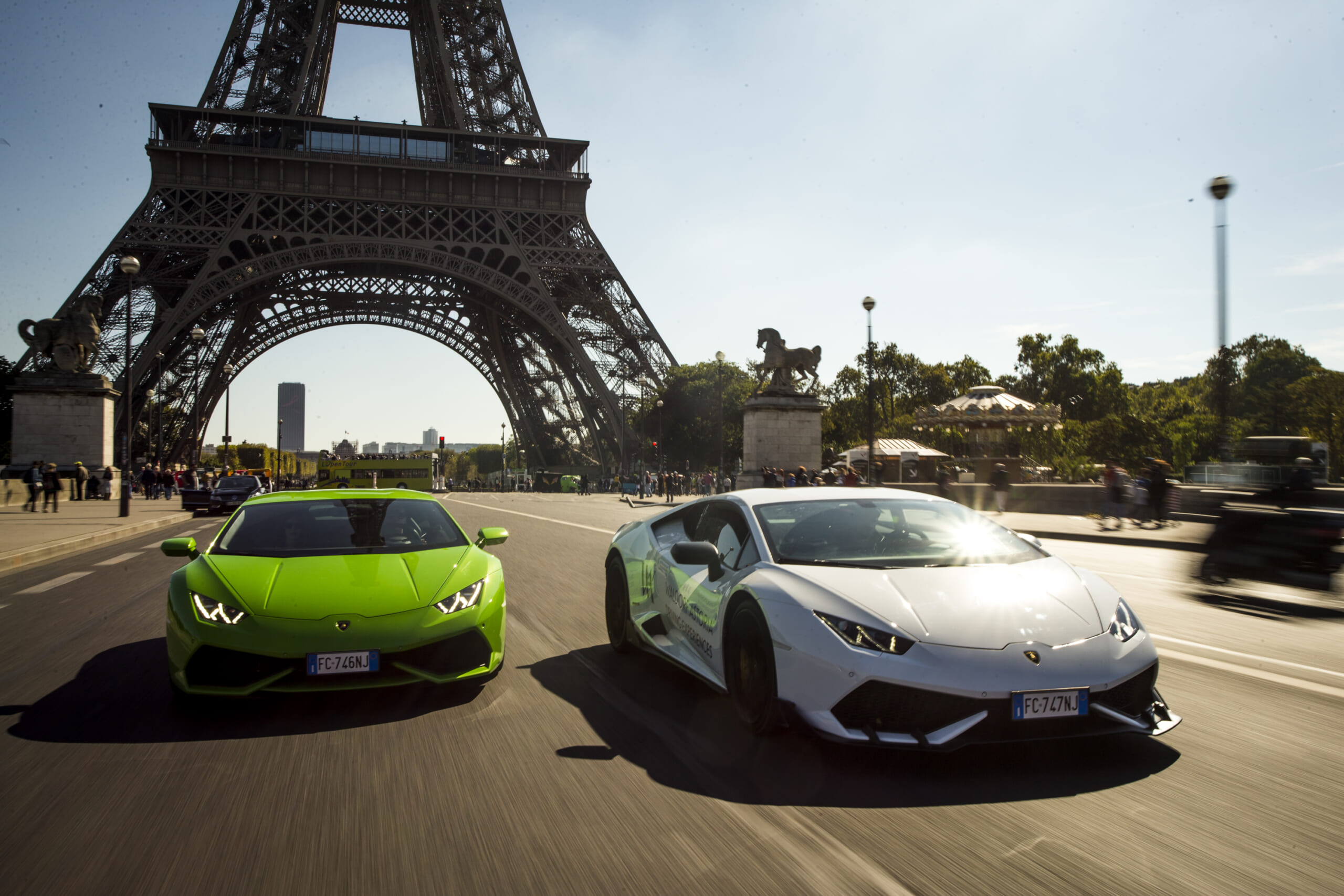 We got to experience the program at the castle-like Trianon Palace Versailles in France, which is literally in the backyard of the most famous "royal château" and gardens on the planet. Opened in 1910, the sprawling resort has served as the temporary home of genius novelist Marcel Proust, iconic French actress Sarah Bernhardt, and crocodile shirt mogul—and legendary tennis player—René Lacoste. (In other words, the place was way too classy for us.)
Speeding through the winding back roads of this picturesque city on the outskirts of Paris in a drop-top, matte-black Huracán Spyder—seriously, who need a roof—was a once-in-a-lifetime experience. (Note to my hosts: I'm happy to make it a twice-in-a-lifetime experience if you are so inclined.)
Sure, 30 minutes with this monster is barely enough time to get acquainted, but it's long enough to feel like a you're the world's biggest baller. 
I did get the chance to test the power of the 573-horsepower V10, at one point slamming on the gas and hitting a velocity that I best not mention here. Don't worry, it was nowhere close to the Huracán's 200-mph top speed; after all, I wouldn't want to start an international incident.
Got a need for speed? Check out where and when you can participate in the Waldorf Astoria Driving Experience here and drive a Lambo of your very own.