This Custom Audi RS Q8 Cranks Out 900 Horsepower
The Audi super SUV boasts insane power and a sinister black and gold paint job.
Germany's Manhart Performance is customizing an extremely limited number of Audi RS Q8s with more aggressive aesthetics, better performance, and enhanced engine sound. 
Straight from the factory, the top-tier "Racing Sport" variant of the range-topping luxury SUV produces 591 horsepower and hits 60 mph in a blistering 3.7 seconds on its way to an electronically limited 155 mph, Motor 1 notes. 
Manhart first addresses the power by upgrading the eight-speed automatic transmission, equipping the four-liter V8 with a larger pair of turbos and adjusting the Electronic Control Unit (ECU) to produce and handle 900 horsepower. Updated acceleration and top speed specs weren't disclosed, but we'd expect at least a half-second dip in its 60-mph time and a vastly improved max speed, assuming the cap was removed. 
An extensive exhaust rebuild includes a new stainless steel rear silencer, downpipe and middle silencer, all of which help to tame the aspirated V8's louder growl. A custom carbon body kit lowers the suspension by 30mm and adds a new hood, front spoiler, diffuser, side skirts and a downforce-increasing front spoiler lip to further improve aerodynamics.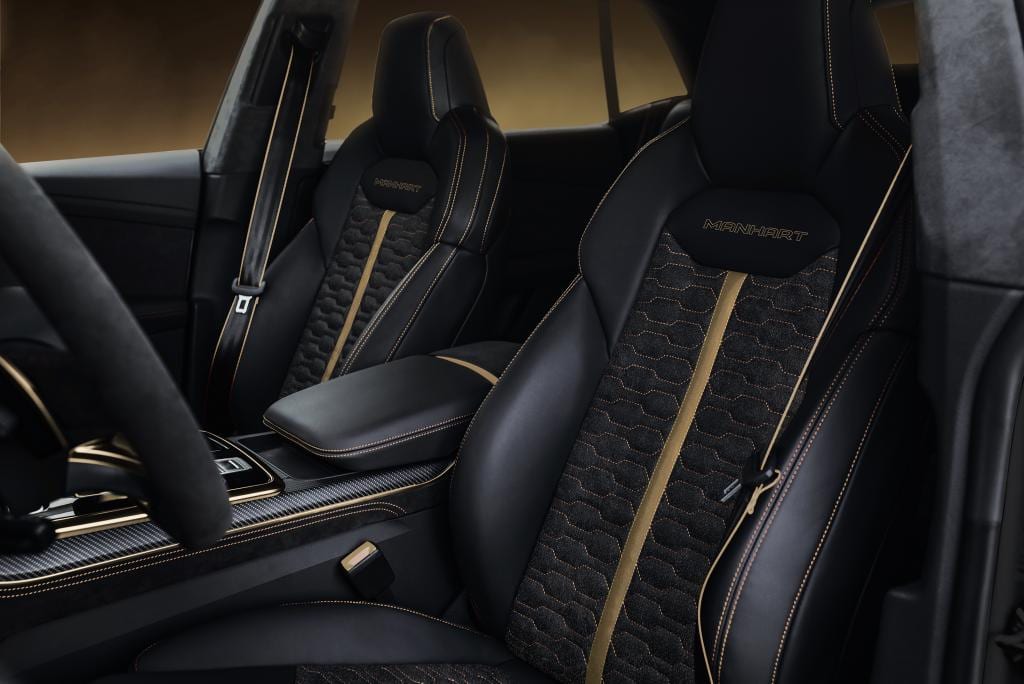 Wheel arch extensions accommodate stunningly large  23-inch, gold accented Concave One aluminum rims, which are available in matte black or gunmetal gray diamond. 
The interior can be finished in black with gold accents (pictured) that are color-matched to exterior finish, or black with red accents for racier feel. Limited to 10 examples, the Manhart's custom Audi RS Q8 is priced at just over $300,000. For comparison's sake, the stock car starts at $113,000.