Mansory's Custom Mercedes-AMG GT S is a Matte Grey Monster
This 205 mph looker has plenty of carbon fiber and style to burn.
UK exotic auto tuner Mansory is known for creating outrageous rides from already stunning supercars like this bare carbon Lamborghini Aventador.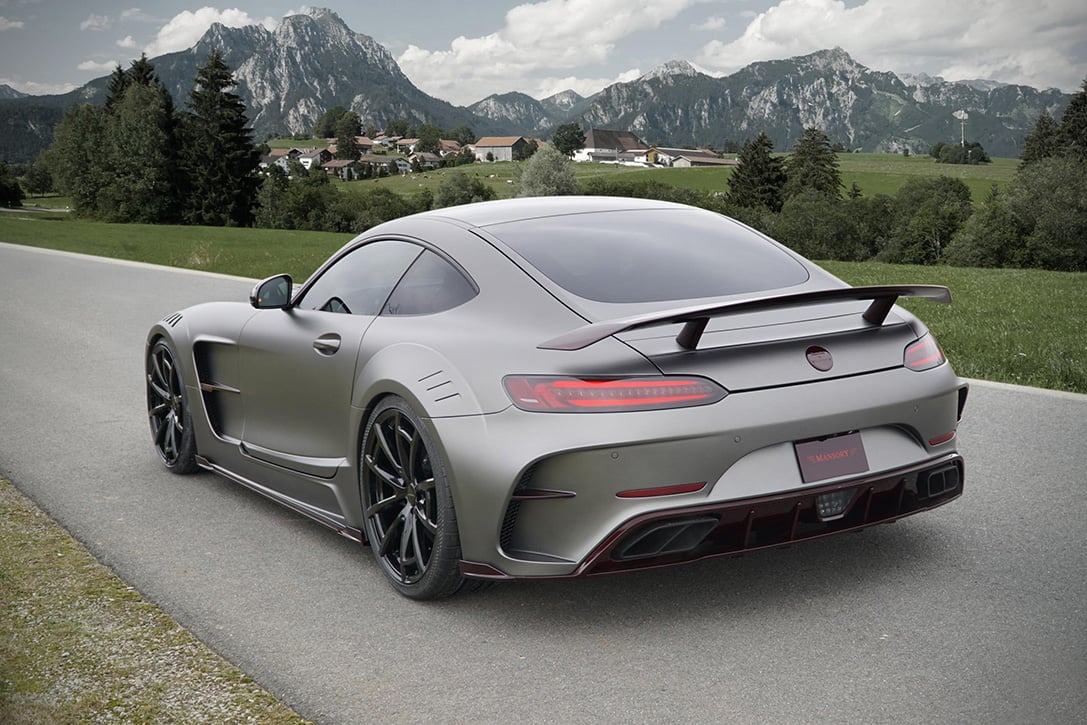 For their latest attack on automotive decency they've reconfigured the new Mercedes-AMG GT S into a matte grey monster with way more power, awesome aerodynamic upgrades and plenty of carbon fiber.
Some of the new carbon fiber components inside and out are finished in a contrasting dark red for an even more menacing look, in concert with and a wider body kit.
The car's rebuilt 4-liter V8 engine now kicks out an incredible 730 hp – up from the stock 503 hp powerplant – good enough to rocket you from 0-60 in 3.4 seconds with a top speed of 205 miles per hour.
Of course you have the option to up the carbon fiber quotient to as much as your bank account can stand. Which, if you're a Mansory customer, can probably take the hit.
h/t HiConsumption