Mansory Upgrades The Mercedes G-Wagen With Killer Power Under the Hood
Factory-standard G-Class looks weak now.
Mansory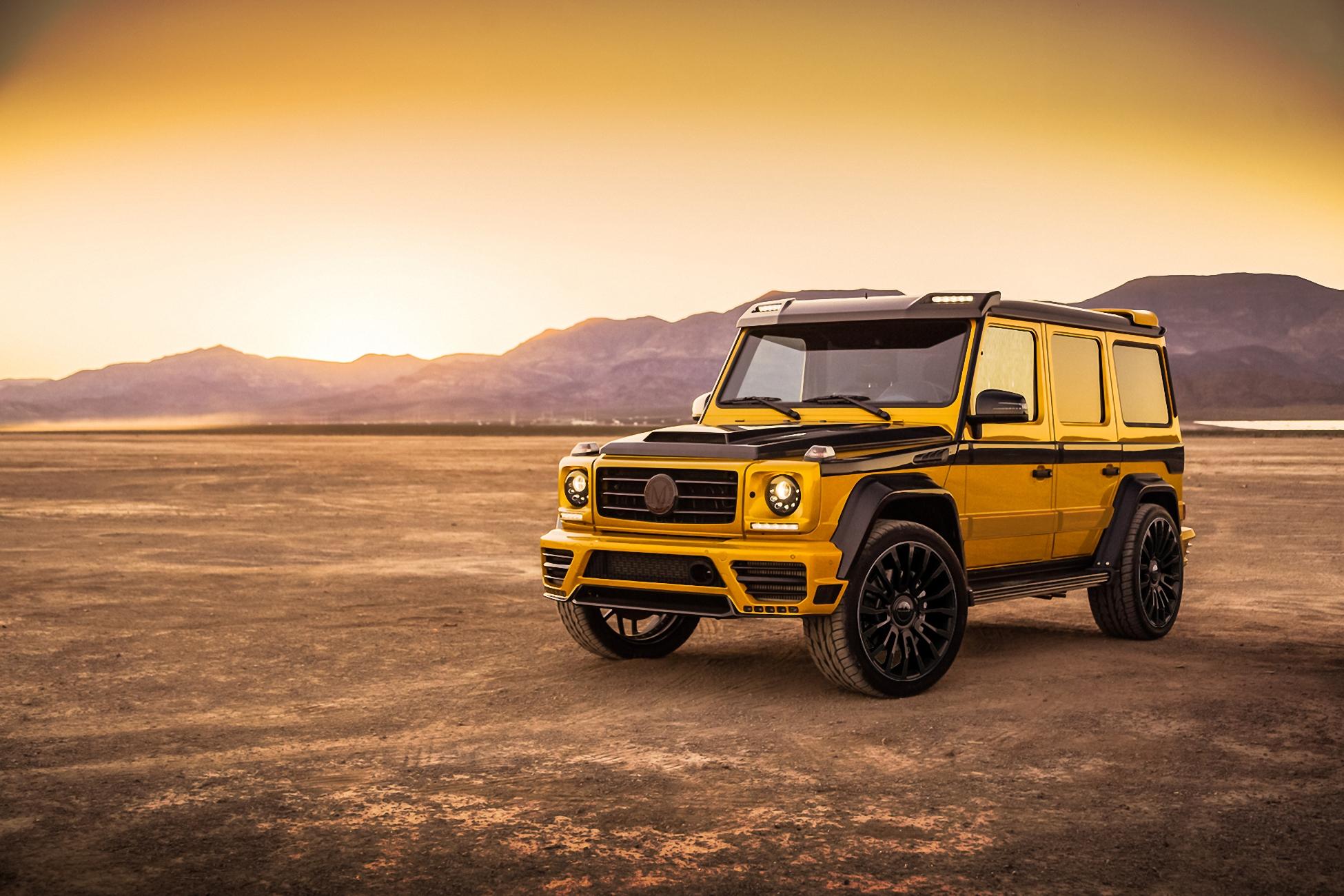 When your stock Mercedes-Benz G-Class just isn't getting the respect you want from the valet, Mansory is ready to up your 4×4 game. They've done that with a widebody carbon fiber bodywork kit and 840-horsepower engine upgrade.
Yes, those are custom 23-inch wheels under the G-Wagen, so nobody else will have those either. The body kit widens the Mercedes' stance by an inch and a half and adds carbon fiber fender flares, door skins, hood, roof panel, spoiler, door handles and mirrors.
These upgrades are available for any G-Class variant. No need to start with the fire-breathing G65 AMG to get this result.
Naturally, the interior gets a similar treatment with a leather makeover to match the changes to the vehicle's exterior appearance.
Under the hood, the engine's new pistons, connecting rods and crankshaft are among the components that are changed to withstand the strain of the added horsepower from higher turbo boost.
This body kit should give your ride's image an equally powerful boost as well.