Maserati's New Alfieri Aims To Be A Porsche Killer
It's the latest luxury sports car to set its sights on the vaunted 911.
It's a dream shared by every exotic automaker who trots out a new high-end sports model: faster, pussycat, kill, kill the 911! So far of course it has yet to happen – Porsche's icon is looking better than ever at 53, while its would-be assassins have many years ahead to prove their mettle.
The latest attack comes in the form of Maserati's sexy-sounding Alfieri, based on its admittedly stunning concept car of the same name from 2014, which has been promised for launch by the end of 2018. 
Now Maserati engineer Davide Danesin has confirmed those plans are still on track and provided some fresh details about where the presumed Porsche-eater will get its appetite. Most importantly, he says a new platform is being developed for the car and the soon to be redesigned GranTurismo, one sharing elements with the platform underpinning the Ghibli, Levante and Quattroporte but with much more muscle underneath.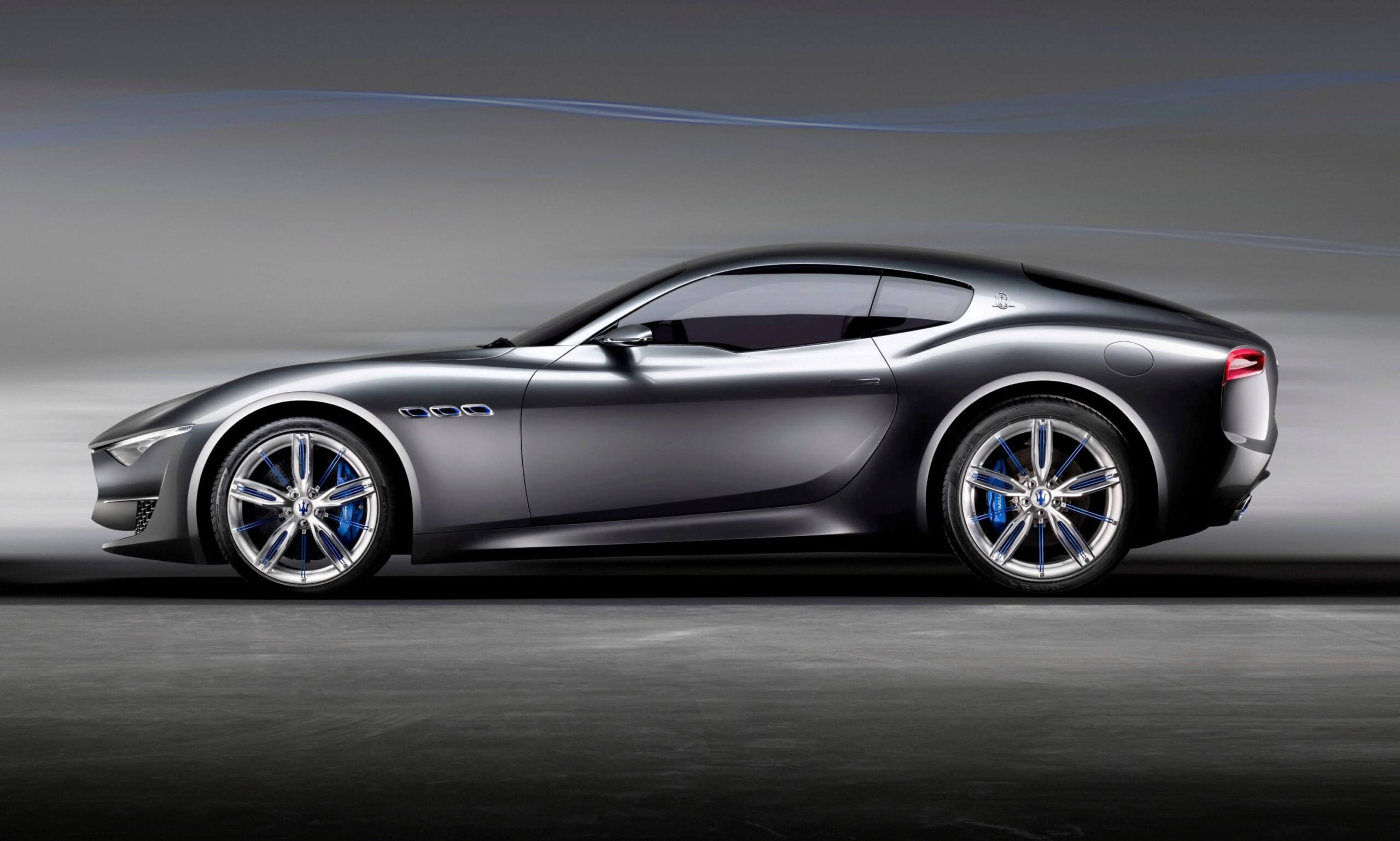 For performance-oriented cars like the Alfieri and GranTurismo, the platform needs to be lighter with a lower center of gravity and lower mounting of the engine, while allowing for classic sports car proportion of a long hood and cabin over the rear wheels. Word is the Alfieri will be offered exclusively with V6 engines while the GranTurimso will stick with V8s. They'll both be offered in rear wheel drive to begin with but AWD might join the party.
To differentiate between the two models, expect the redesigned GranTurismo to grow in size and become a proper grand tourer while the Alfieri will stick to the 911's 2+2 proportions. Oh, and one more thing Danesin let slip – it probably won't actually be called an Alfieri, rather something a bit blander like GranSport. Luckily, it's not too late to change that one…
H/T: Motor Authority