Make Your Last Ride Count In This Ultra-Luxe Maserati Hearse
Talk about going out in style.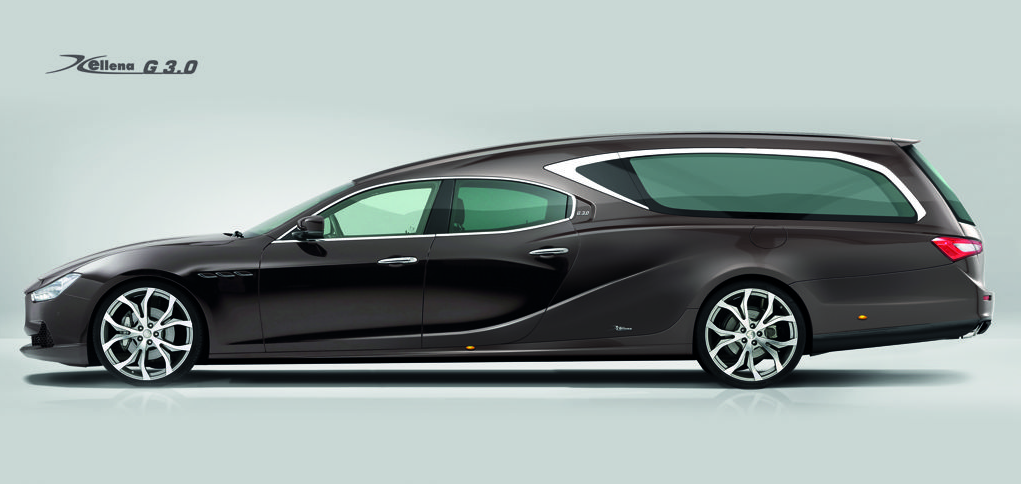 Ellena, an Italian hearse specialist, is offering the world's funeral home directors one seriously amazing perk to offer the dearly departed— a final ride in a goddamn Maserati hearse. 
This lovingly converted Maserati Ghibli has been stretched to an incredible 260 inches. By comparison, a Chevy Suburban is three feet shorter, at 224 inches. 
Buyers might need to make some modifications in order to fulfill their nearly 200 mph-trip-to-the-funeral fantasy, however, because this Ghibli is fitted with a 3.0-liter diesel V6 that seems unlikely to reach that velocity.
But we've seen proper V8 Maserati wagons before, such as this 2009 Maserati Touring Bellagio Fastback whipped up by coachbuilding specialist Touring Superleggera. 
Maybe this is a better Italian wagon for wish-fulfilling speed, since it might actually hit truly insane speeds. And of course we'd actually be alive to appreciate it.