People Are Really Pissed at a Rich Instagram Kid For Polishing a $2 Million Maserati With a Puppy
F*ck this.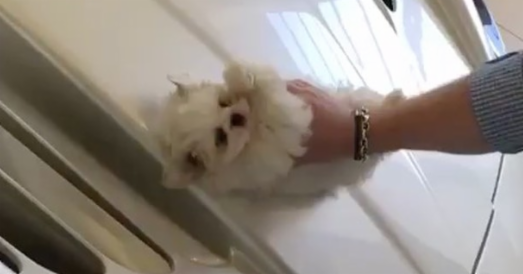 Image: Instagram/richkidslondon
" tml-render-layout="inline
A presumably wealthy Instagrammer is getting completely blasted after she buffed an extremely rare Maserati with a puppy. 
Instagram user M6YA can be heard laughing in the above video as she wipes a tiny dog on the hood of a Maserati MC12, an Italian supercar that can reportedly fetch up to $2 million. 
" tml-render-layout="inline
She captioned the clip, "The only way to wash the iconic 6.0 litre #MaseratiMC12 is with 100% natural puppy fur ensuring a proper polish. (No puppy was harmed in this video – all smiles and tail wags here)." 
" tml-render-layout="inline
Despite the "no puppy was harmed" disclaimer, Instagram users have lit her up in the comments section.
One angered viewer said, "Seriously… not funny! whats wrong with you?" while another said, "Keep the car. I'll take the dog…and treat it right." 
The most damning remark actually called for her to seek psychological help. "Psychologists will tell you, simple abuse of animals often leads to abuse of humans in later life. Seek some help now." 
It's clearly in poor-taste to polish a car with a dog. But what's really insufferable about M6YA is that she also posts pics of her apple head chihuahua posing next to Lamborghinis. 
" tml-render-layout="inline
" tml-render-layout="inline