This Insane Maserati V8 Powered Mutant Bike Is Straight Out of 'Mad Max: Fury Road'
Bring on the apocalypse.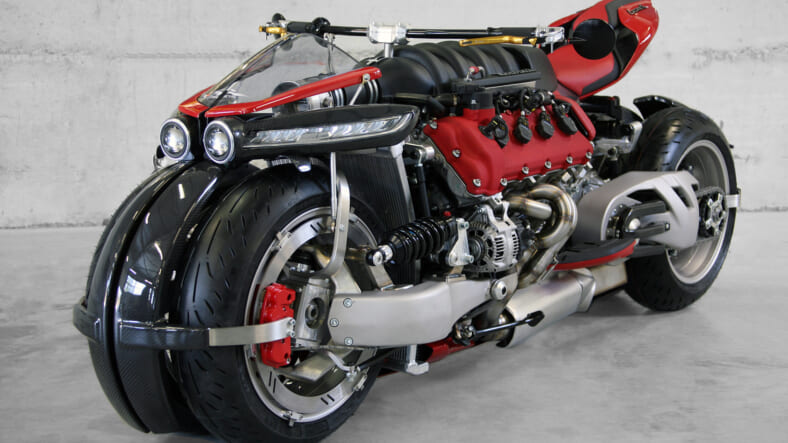 The trend toward ever-bigger engines stuffed into boutique motorcycles has produced the Lazareth LM 847, a truly ridiculous machine which is ostensibly a motorcycle, but is really a 454-horsepower Maserati 4.7-liter V8 engine on wheels.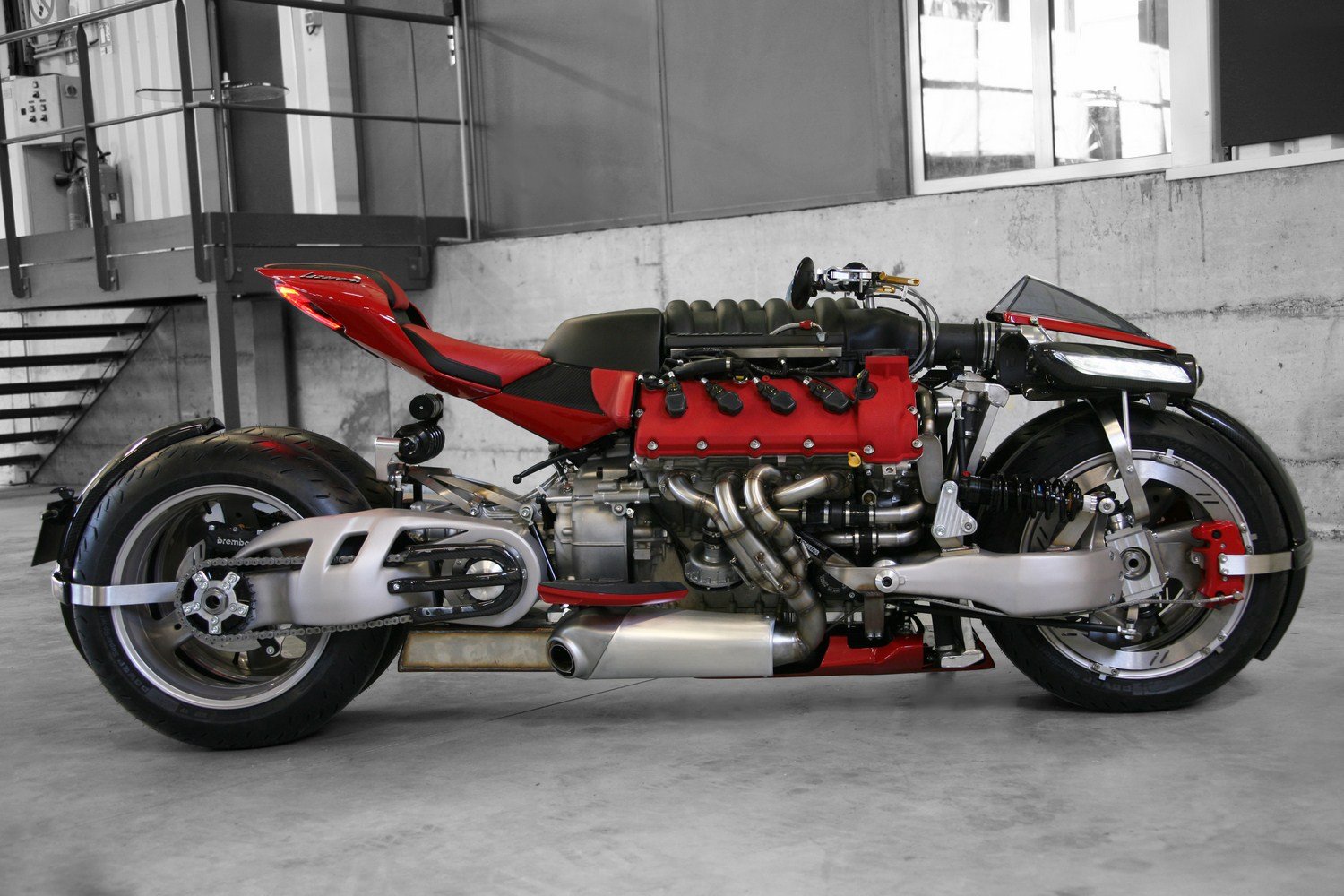 Four wheels, to be specific, so the LM 847 is really a quad, but the brave rider straddles the machine and leans it into corners in the manner of a motorcycle, so we'll overlook the fact that its massive weight and power dictate a quartet of motorcycle tires in place of the usual duo.
Lazareth showed the LM 847 at the Geneva Motor Show, where it immediately drew recollections of the 8.3-liter 500-horsepower V-10 Viper-powered Dodge Tomahawk concept bike of 2003.
Lazarth is located in a French town not far Geneva that's closer to Milan, Italy than any major French city, so perhaps the choice of Italian power makes sense. The black plastic intake manifold apes the position and appearance of a motorcycle's gas tank, but that is all Italian V8 engine ahead of the rider.
It sends power to the rear wheels through a torque converter and chain drive, so there are no gears to shift. Front suspension is a hub-steered swing arm arrangement rather than conventional telescopic forks, which would likely struggle to manage the LM 847's 880 lbs. and dual front wheels.
The Tomahawk featured more machine-age styling and a two-speed, foot-shifted transmission in place of the Lazareth's bare mechanicals and single-speed hydraulic coupling, but most of the other details are similar. 
There was some interest, but production never quite got going for the Tomahawk, so here's hoping Lazareth is more successful.
For the latest car news, follow @MaximRides and Dan Carney on Twitter.