Maxim and Ferrari Are Joining Forces to Dominate the Race Track
The partnership launches at the upcoming Pirelli World Challenge race in Ontario, Canada.
On the heels of a victory in the Pirelli World Challenge GT-X race at Virginia International Raceway, the Squadra Corse Garage Italia Americas Ferrari team has announced that it is adding Maxim signage to its car in time for the upcoming race in Ontario, Canada.
The team runs a race-prepped Ferrari 488 GT3, a car that provided substantial technology to the new Ferrari 488 Pista we tested at the company's Fiorano private track.
Squadra Corse Garage Italia unveiled their red, white and green racer's livery at Fiorano at the start of the season, and since then have won three of the four races, with a runner-up finish on the streets of Long Beach.
Pirelli World Challenge Sprint-X races are designed to be TV-friendly, with a one-hour time limit and a field of competitively equalized cars from brands like Acura, Audi, Bentley, BMW, Ferrari, Lamborghini, McLaren, Mercedes, and Porsche. Plus the likes of Dodge Viper and Nissan GT-R.
" tml-render-layout="inline
Squadra Corse Garage Italia Americas is a Ferrari team created by  Fiat heir Lapo Elkann and Ronnie Vogel. The team's livery is a combination of the Italian and Mexican flags, and the drivers are Mexican Martin Fuentes and American Caesar Bacarella.
Team partner Vogel says that they have partnered with Maxim for the strong match between the magazine's brand and that of the racing team, which visits top American cities during the course of the season. "It was an interest opportunity because, brand-wise, it was a very synergistic match," he explained.
The timing of the partnership is perfect, considering Sqaudra Corse Garage Italia America's improbably strong start to the season. "We did everything we could to eliminate as many variables as we could," Vogel said, "which is one reason the team has been able to win three of the first four races."
His partner, Elkann, has family connections to Ferrari that also help. "We have a lot of support from the factory," he added. "This includes technicians who fly from Maranello to assist the team at races."
" tml-embed-width="500″ tml-embed-height="338″ tml-render-layout="inline
Was the successful start to the season a surprise for the team? "It is always the idea," Vogel stated.
This isn't Maxim's first foray into racing; the partnership with Indycar driver Graham Rahal culminated with him being named the top American driver that season.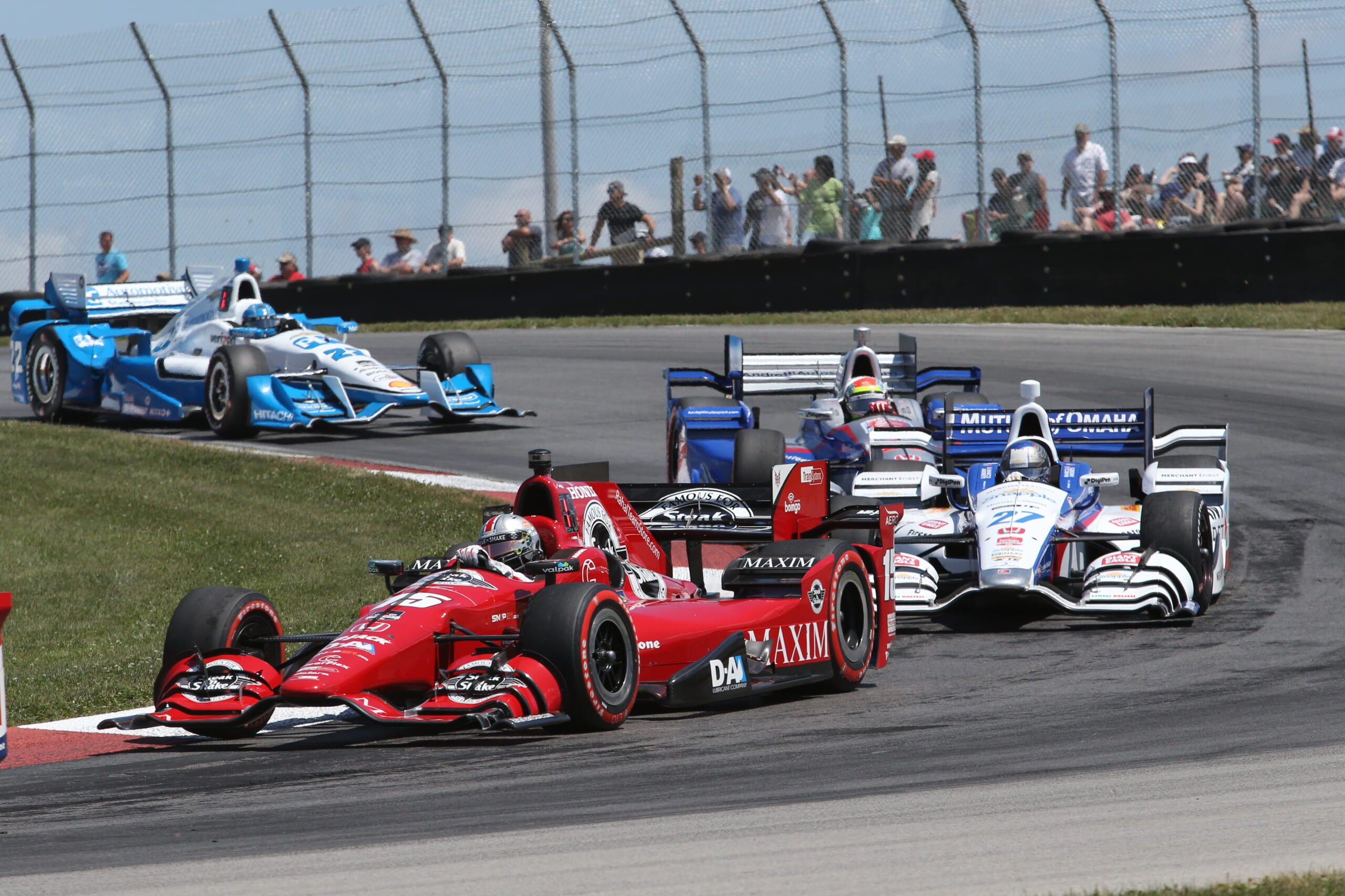 Watch to see whether Maxim can bring the luck to extend the Sqaudra Corse Garage Italia America team's run of success this season.