We Risked Our Lives and Rode Inside The Polaris Slingshot For This Race-Winning Drive
Maxim sat shotgun with Juan Pablo Montoya… and lived to tell the tale.
We found a way to top driving the Polaris Slingshot that we reviewed last year: We strapped into the passenger seat and rode along with racer Juan Pablo Montoya while he won his event at the Race of Champions.
The Race of Champions is an annual shootout that pits drivers from Formula One, World Rally Championship, Indy Car, World Rallycross and NASCAR against one another on a temporary circuit while driving a variety of exotic machines.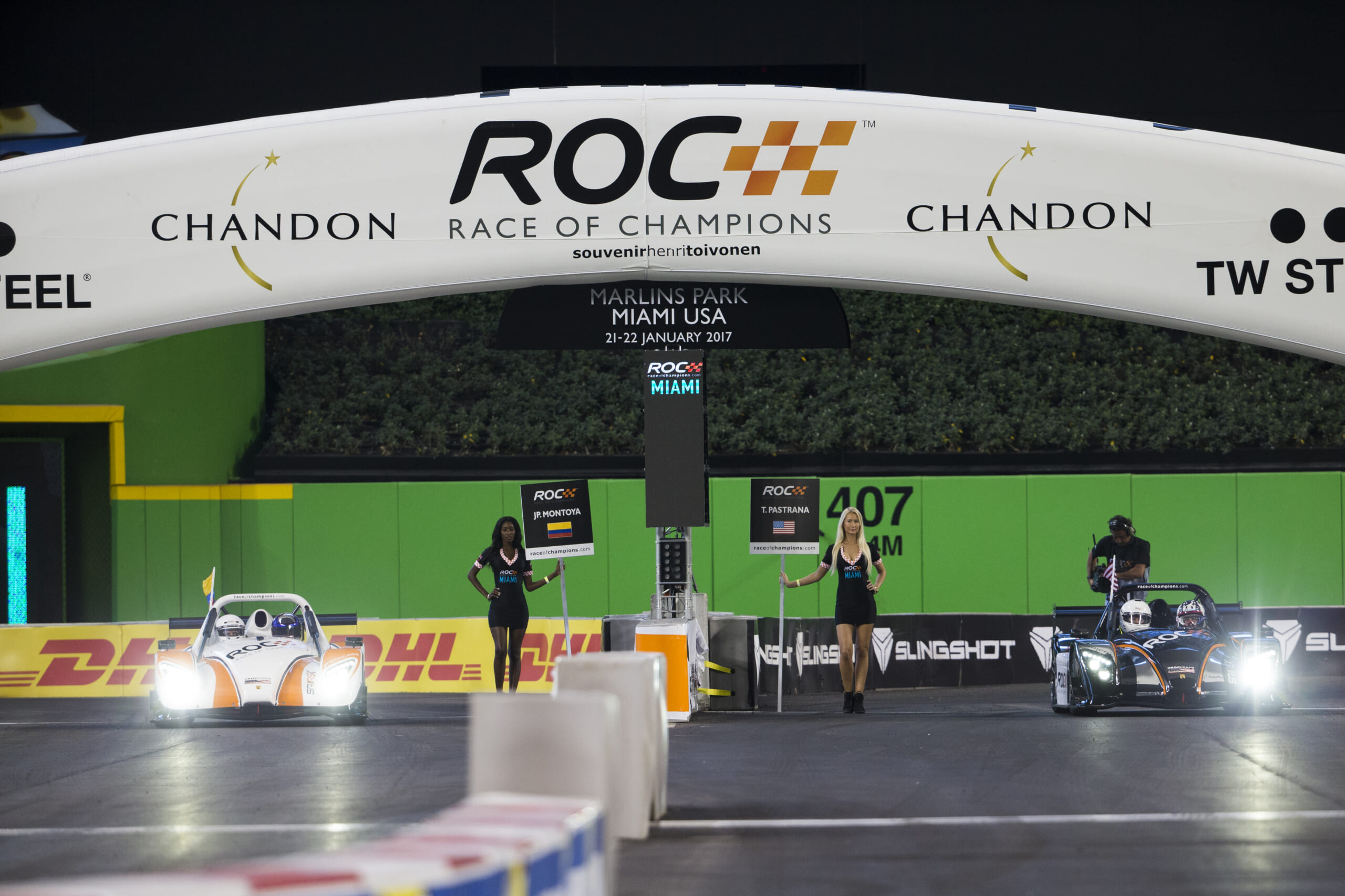 This year's crop included the Slingshot, in addition to regular vehicles like the ROC buggy, Ariel Atom, Radical sports racer, World Rallycross car, and others. This year's race was set inside the Miami Marlins' indoor baseball stadium, using a temporary go-kart-sized course laid out over the ball field.
Drivers and guest passengers congregated in the visitors bullpen before races beyond the left field fence, with the pit lane running along the left field warning track. The format pitted drivers against one another in NCAA basketball-style brackets, with different cars for each round. to offset any advantages from racing in more familiar equipment.
ROC organizers matched guest passengers by weight, so drivers in the head-to-head races had equal amounts of ballast.
Maxim was paired with Juan Pablo Montoya, a two-time Indy Car champion, two-time Indy 500 winner, and former Formula One and NASCAR driver. The race was against Norwegian rally driver Peter Solberg. We strapped into the Slingshot three-wheeler and lined up on the left side for the stationary start, held in place by the flag girls. 
The lights counted down red before going green and both Slingshot were away down the starting straight. We seemed pretty even getting to turn one, but Montoya has consistently demonstrated mastery of controlling slides though his career and as our Slingshot drifted toward the outside wall on the corner exit he slid its single rear wheel exactly the optimum amount.

Montoya continued this exhibition through the remainder of the lap, leaving me convinced that when we met Solberg at the finish line, we would be ahead. That proved to be the case, though what was a surprise was the dramatic burst of finish line pyrotechnics as we approached it.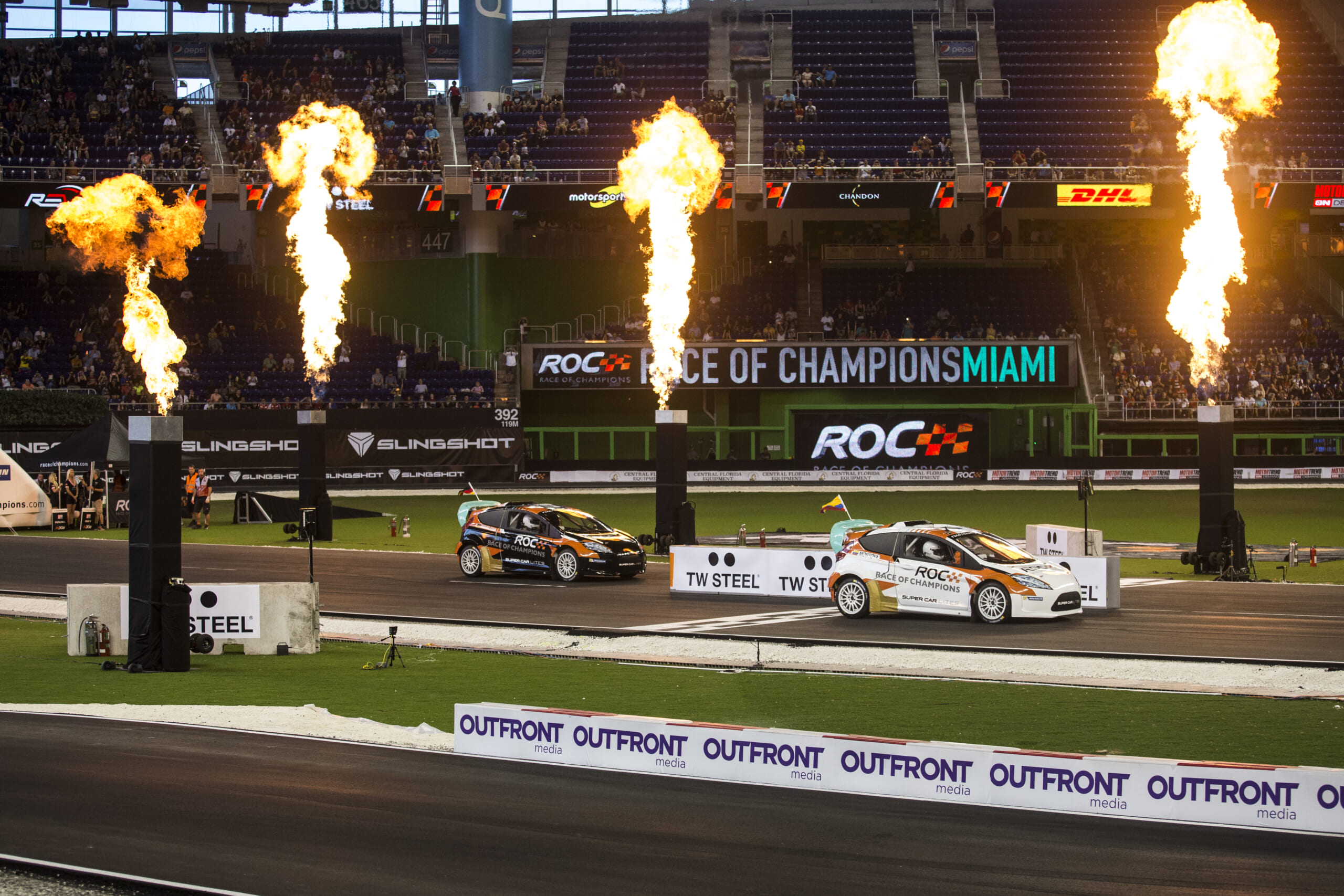 Montoya kept winning in the other kinds of vehicles through the afternoon, so we'll consider Maxim his lucky charm, rather than credit him with skilled driving. He ultimately prevailed in the championship round by beating seven-time 24 Hours of Le Mans winner Tom Kristensen, of Denmark, a past ROC champion. Obviously, the Maxim luck is strong to have helped Montoya prevail over such formidable competition!