Mazda's RX-9 Brings Back Its Killer Rotary Engine
Mazda keeps its signature power plant going strong.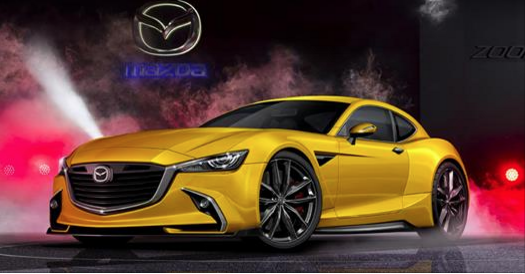 Mazda is the only carmaker that successfully overcame the obstacles of rotary engine manufacturing. Now the Zoom-Zoom company will extend that heritage with the upcoming RX-9 sports car.
According to Japan's Holiday Auto Magazine, Mazda's board of directors has approved a production model based on the RX-Vision concept car shown at last year's Tokyo Motor Show. The magazine produced these renderings of the RX-9's expected appearance.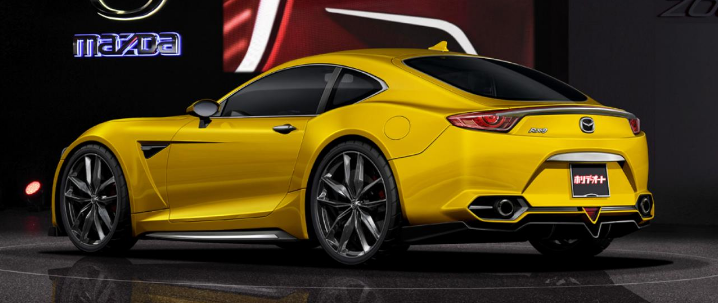 "For a long time I've dreamed of creating a real sports car, a serious car for grown-ups that just epitomizes cool," said Ikuo Maeda, who was general manager of Mazda's design division at the introduction of the RX-Vision concept last year, "The technology of the rotary engine is something only Mazda can build," said Maeda-san, whose first car was an RX-7. "If we give up, it'll disappear." 
This new edition will carry Mazda's biggest rotary engine yet, a 1.6-liter version using two 800 cc rotors. The magazine reports this engine will provide around 400 horsepower, and that the car will weigh less than 2860 lbs., so performance should be outstanding.
Rotary engines often have poor fuel efficiency and more exhaust pollution than piston engines of comparable power. But the engines are exceedingly smooth because there are no reciprocating pistons pounding up and down, and they are also tiny in comparison to piston engines, making them perfect for small sports cars.
Holiday Auto predicts Mazda will show the concept version of the RX-9 at the 2017 Tokyo Motor Show, then roll out the production version at the 2019 show before the car goes on sale in 2020. The year 2017 marks the 50th anniversary of Mazda selling rotary-powered cars, while 2019 is the company's 100th anniversary. In 2020, the car will go on sale just as Japan is celebrating the arrival of the summer Olympics in Tokyo.