This Sleek, Sporty Yacht Is the Ultimate Day Cruiser
It's pretty much perfect.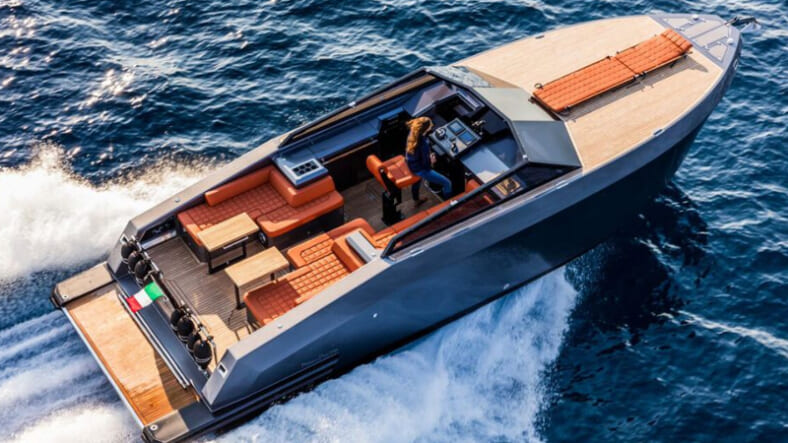 Mazu, a Turkish yacht company named for a Chinese sea goddess, is about to show off their new Thirtyeight yacht at the Monaco Yacht Show. And yes, this 38 looks special.

The one odd thing about it is that, despite its name, it's actually 39 feet long. But beyond that, you're looking at an amazing little day boat.
Its carbon-reinforced hull gives it a light but sturdy superstructure that lets it gleam on the water like a silver bullet. With a Volvo Penta IPS 400 pushing out 600 horses, it cruises at 30 knots and tops out at 36.
Below its teak deck, you'll find surprisingly sumptuous accommodations, given its size. Four berths, plus top-notch appliances for washing, chilling and cooking are the perfect complement to the aft deck's alfresco dining offerings. If you can find a better little boat for a romantic sunset getaway, we'd like to see (and be on) it.
h/t: Luxatic