The McLaren 570GT Is One Hell Of A Hatchback
This British beauty really kicks some glass.
With traditional English luxury motorcars like Bentley and Rolls-Royce increasingly emphasizing their cars' sporting capabilities, perhaps McLaren thought it was time to muscle into the realm of luxurious comfort with its new 570 GT.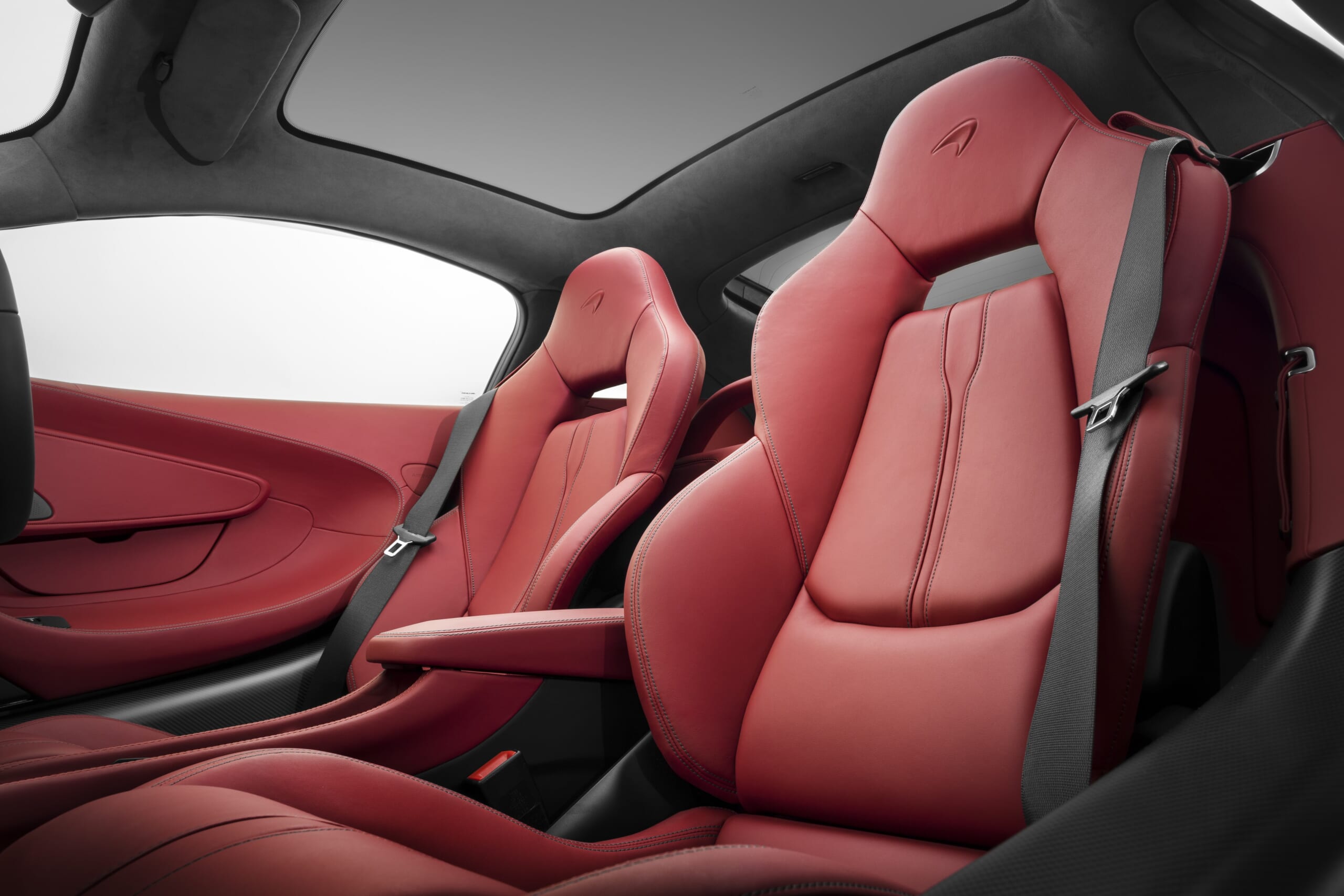 The $198,950 hatchback is surely McLaren's most practical car ever, and targets grand touring drivers with a sumptuously appointed cabin topped by a glorious panoramic skylight and backed by a practical side-opening glass cargo hatch.
The eye-catching glass hatch opens to reveal 7.8 cubic feet of storage space atop the car's Touring Deck. That supplements the 5.2 cubic feet in the 570GT's "frunk"— the front trunk ahead of the windshield.
The notion of a supercar salvaging some much-needed cargo space with a side-opening glass hatch was suggested by the Jaguar C-X75 concept car in 2011, but the closest that car came to production was an ultra-limited run of ten to serve as Bond movie props in Spectre.
The 570GT's glass roof has an 18 percent tint, just like the one in McLaren's incredible P1 hyper-car, and has an added layer of Sound & Solar Film that soaks up heat and sound to keep the cabin comfy.
Another challenge for high-performance sports cars when they aim for cushiness is that sticky race rubber tends to be noisy on the road. So McLaren asked Pirelli for specially designed tires whose grooves are designed not only for quietness, but to even absorb vibrations and reduce transmission of road harshness into the cabin.
If that fails, there is the optional 1280-watt, 12-speaker Bowers & Wilkins digital audio system to drown out any remaining road noise.
Mechanically, the 570GT follows the template of the existing 570 models, with a 562-hp twin-turbocharged 3.8-liter V8 engine and seven-speed dual-clutch transmission driving the rear wheels. Resulting performance is 3.4 seconds 0-60 mph and a 204 mph top speed, so clearly their is no disappointing performance penalty to pay for the car's improved comfort.
Just be sure to stow your cargo securely under that glorious rear greenhouse when testing the 570GT's performance limits.
For the latest car news, follow @MaximRides and Dan Carney on Twitter.