These Bespoke McLarens Make Picking the Perfect Color Scheme a No-Brainer
No fluorescent yellow here.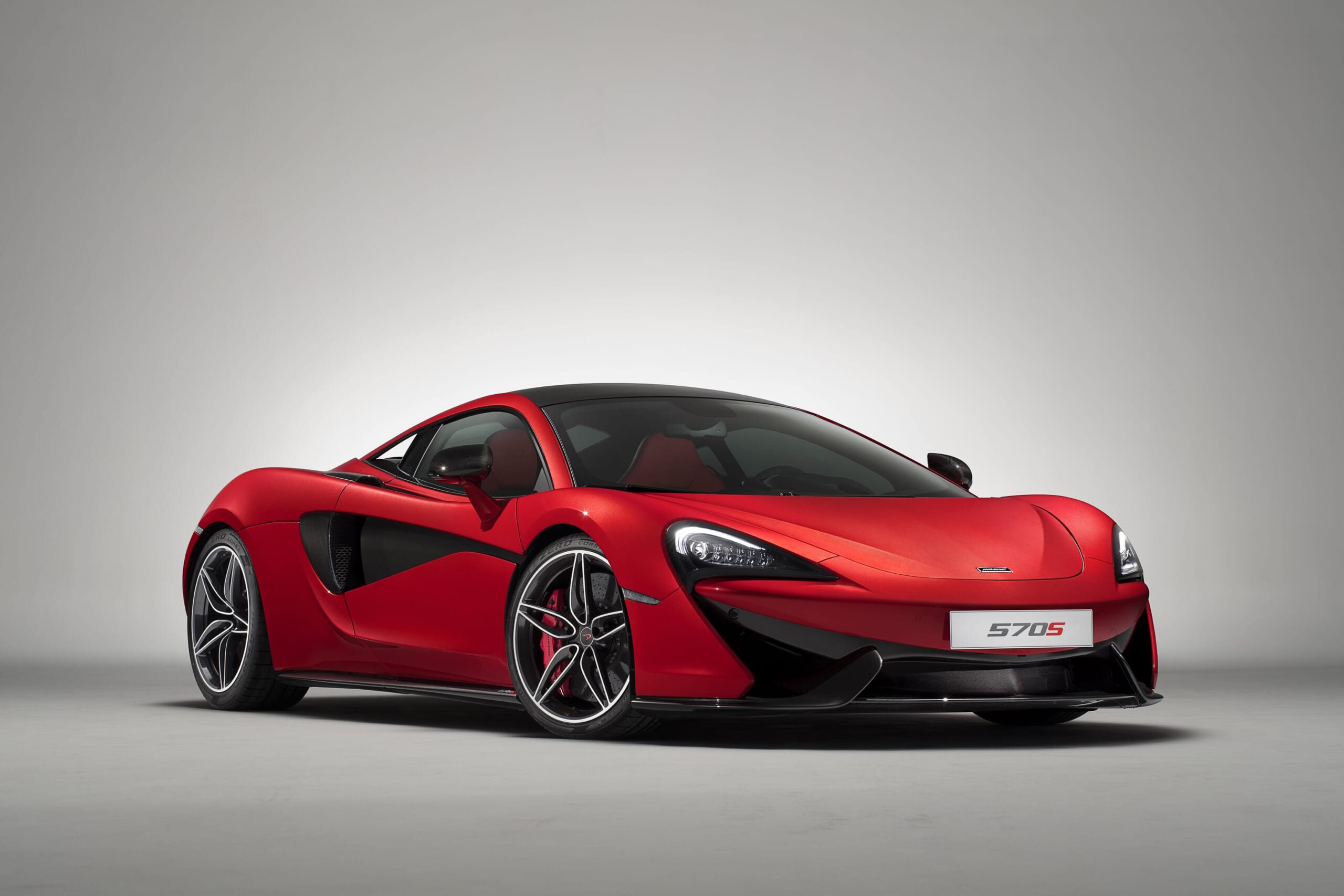 Okay, we know that the mauve-and-pink two-tone paint seemed like a good idea when you ordered your supercar. We understand the desire to stand apart from your buddies with their dreary black and look-at-me green Ferraris and Lamborghinis. But really, there are color schemes that go together like peanut butter and chocolate and there are ones that match like peanut butter and buttermilk.
The designers at McLaren want to help. That's why the company has launched five gorgeous new Design Edition versions of the 570S sports car we enjoyed driving earlier this year.
The $10,500 option lets you choose one of five designs schemes carefully matched by McLaren's own designers, people who make things look good for a living. That gives you a tailored appearance for off-the-rack money.
Our lovely model is shown in Vermillion Red, but other available exterior colors are Onyx Black, Storm Grey, Ventura Orange, and Silica White.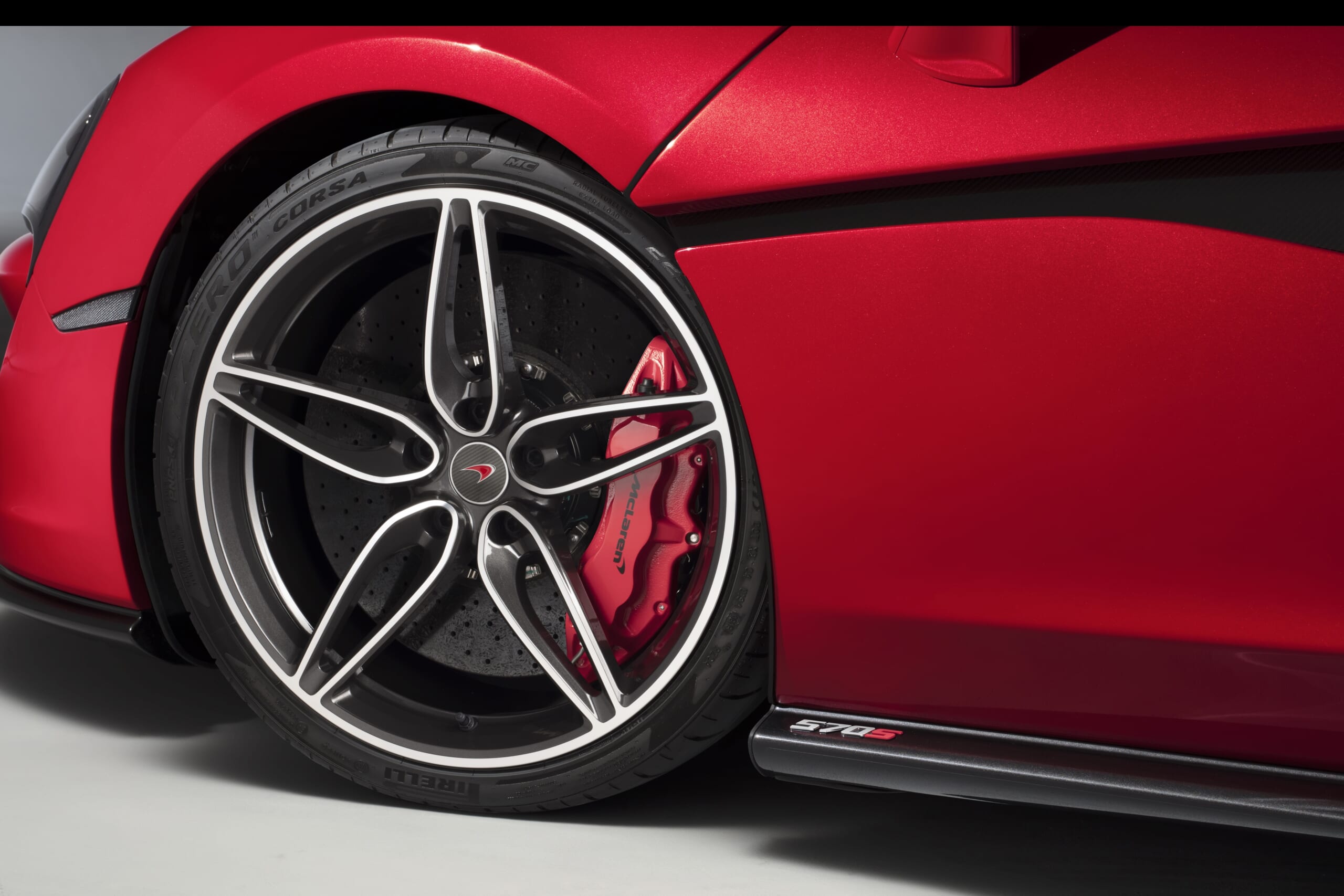 When you choose one of the paint hues, you get designer-matched five-spoke wheels and diamond-cut finish, Stealth exhaust and red brake calipers.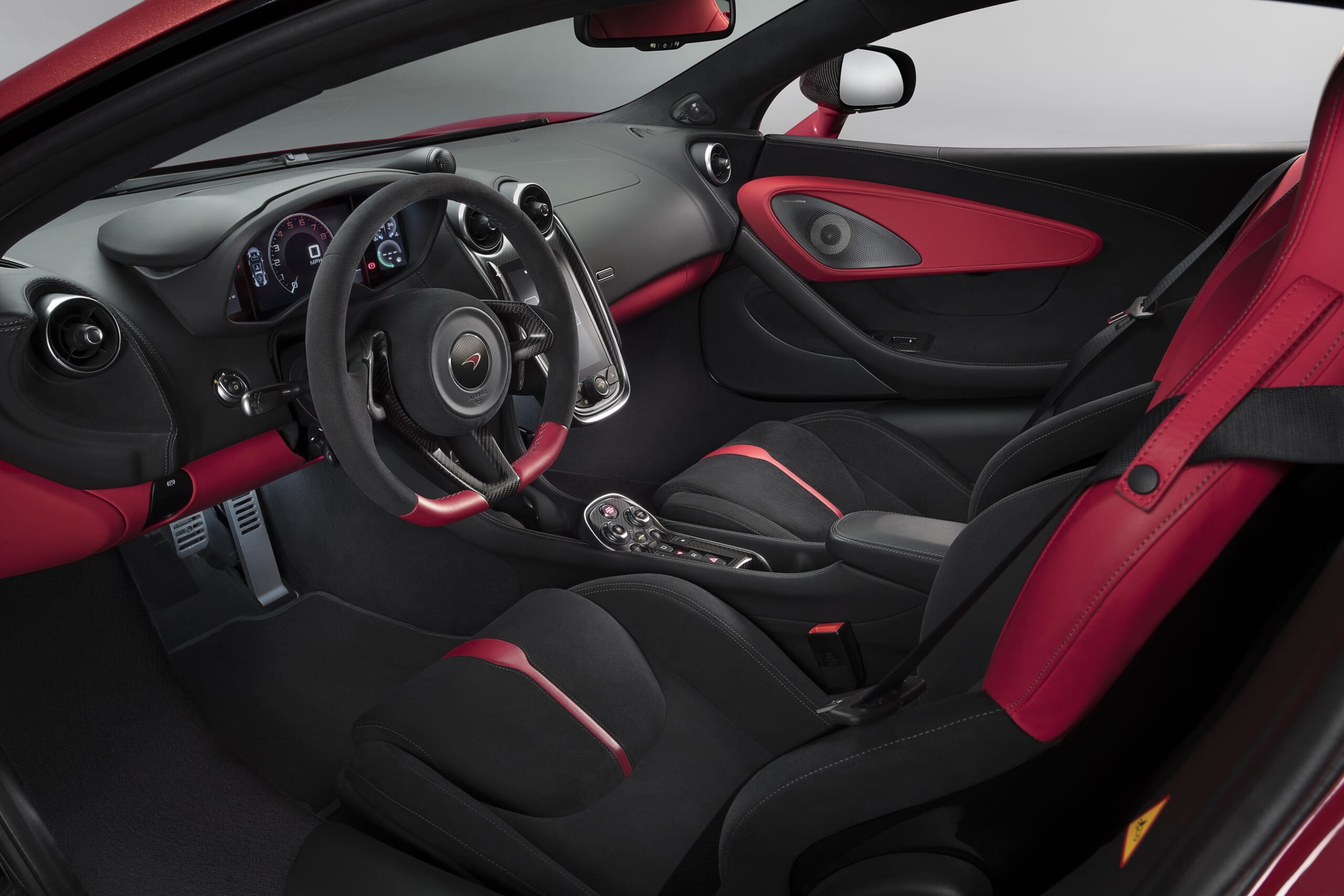 The cabin has to go with the paint, so inside, the Vermillion Red 570S has a "By McLaren" package of Carbon Black Alcantara and Apex Red Nappa leather seats, Jet Black Nappa leather upper facia, Apex Red Nappa leather lower facia, Slate Grey contrasting stitching, a dual color coordinated steering wheel and a McLaren branded leather door sill plate.
McLaren is taking orders now, so your newfound good taste can be on display by early 2017.