The McLaren 600LT Spider Is a Drop-Top Supercar With Unrelenting Speed
Simply stunning.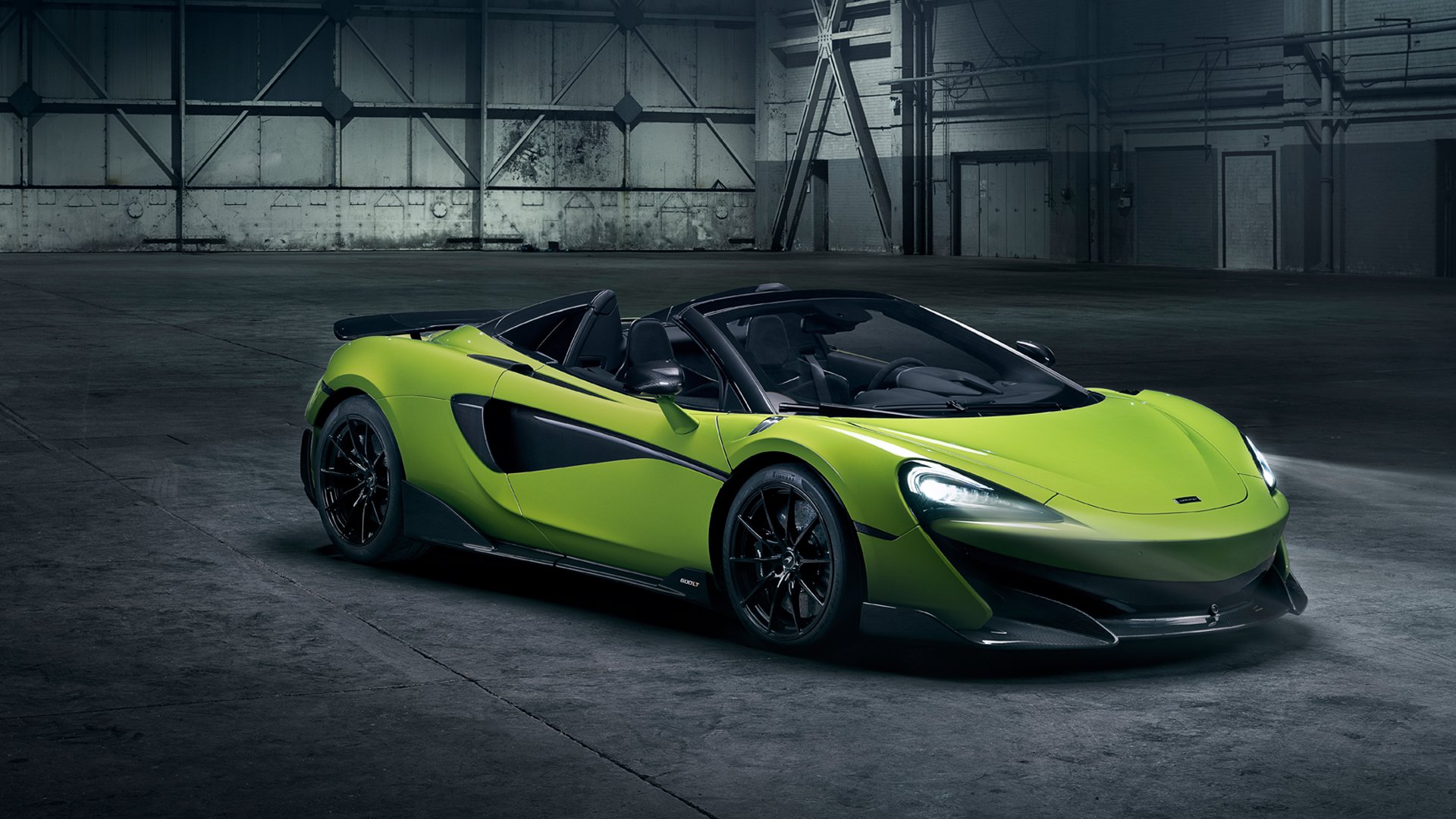 We absolutely loved getting behind the wheel of the McLaren 600 LT. Others called the insanely fast performance coupe the "best driver's car of 2018." 
It's good, then, that the storied British automotive brand didn't mess with near-perfection in the McLaren 600 LT Spider. 
The roadster has the same dual-clutch, seven-speed transmission and twin-turbo, 3.8-liter V8 capable of producing 592 horsepower, meaning it is technically tied with its predecessor as the most powerful offering in McLaren's "Sport Series." 
Though the 2,979-pound supercar has 110 pounds on the LT, it somehow has the exact same 0 to 60 mph time of 2.8 seconds. 124 mph takes just 0.2 seconds longer. 
Road and Track reports that the LT Spider will reach 196 mph with the top down or 201 mph covered up. That's also slightly slower than the 204-mph LT, but only the most hardcore track junkies are going to care about the difference. 
Even compared to 720S Spider, which costs nearly $60,000 more and sits in McLaren's Super Series range, it's just as quick to 60 mph and only 11 mph slower flat out. Oh, and the retractable hardtop takes four more seconds to fold up.
Not to mention, that F1-inspired "Longtail" body looks goddamn good in a lime green finish.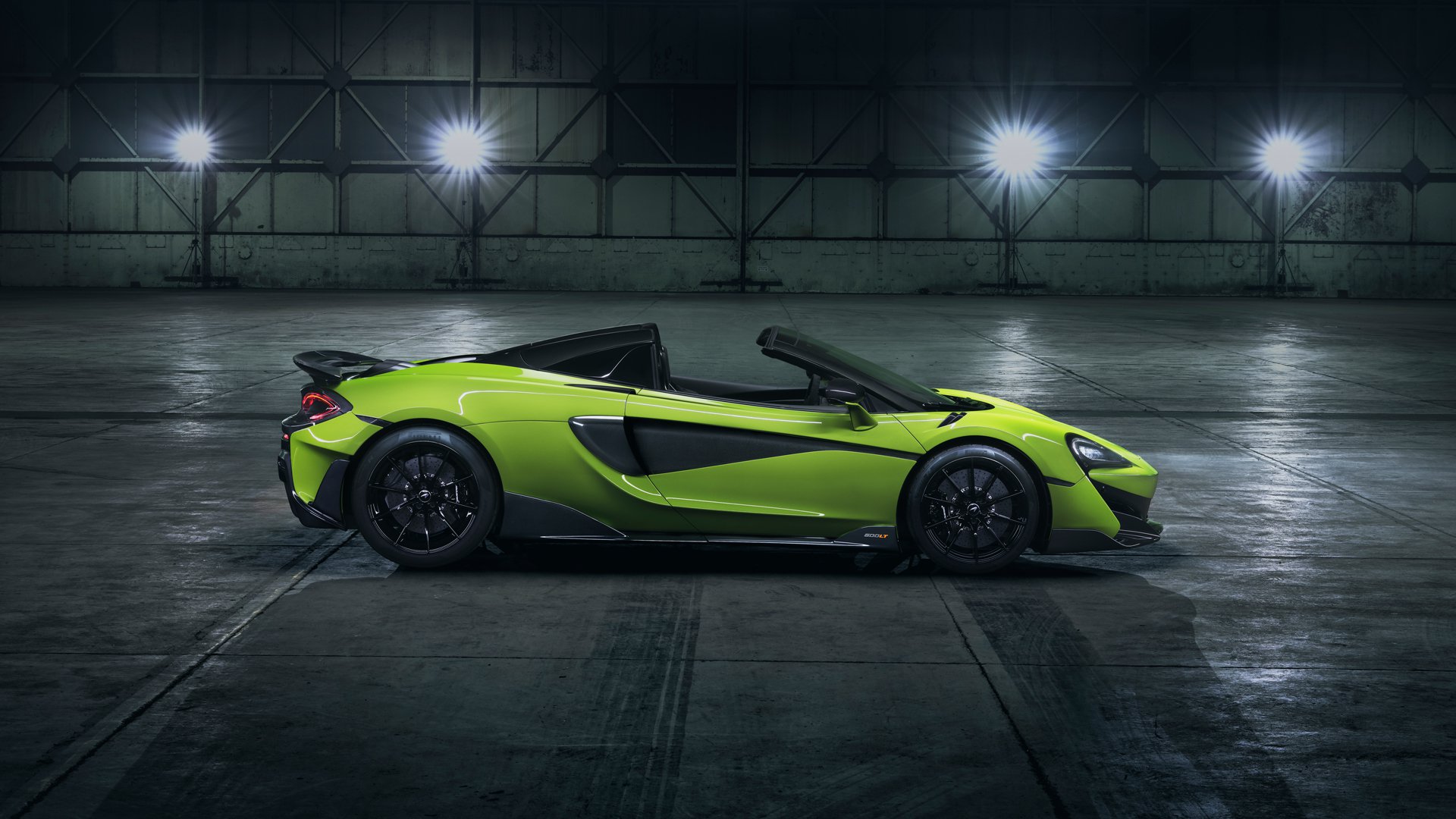 Prices for the LT Spider start at $256,500. Visit McLaren's website for more details.