McLaren Just Unveiled a Super Sexy, Insanely Powerful Supercar
The all-new 720S introduces the next generation of McLaren awesomeness.
McLaren Automotive
The introduction of the McLaren 720S at the Geneva Motor Show marks the arrival of the second generation of machines from McLaren Automotive, models that advance the cause of performance and showcase the brand's technical capabilities in new and surprising ways.
While huge rear wings can be signifiers of ultra performance, McLaren is headed in the other direction, seeking to do the hard aerodynamic work beneath and even through the car's body, rather than above it. In this way, the 720S's styling represents a new evolution of McLaren's recognizable style, but in a way with less obtrusive aerodynamic devices.
For example it takes in air for front brake cooling through vents by the headlights, and air exits in the hood divert air into a smooth flow over the windshield rather than bumbling straight into it.
At the rear, air comes in through deep channels alongside the cabin to cool the engine, while a diffuser beneath the tail contributes downforce, permitting a streamlined integrated wing rather than a giant box kite of a wing.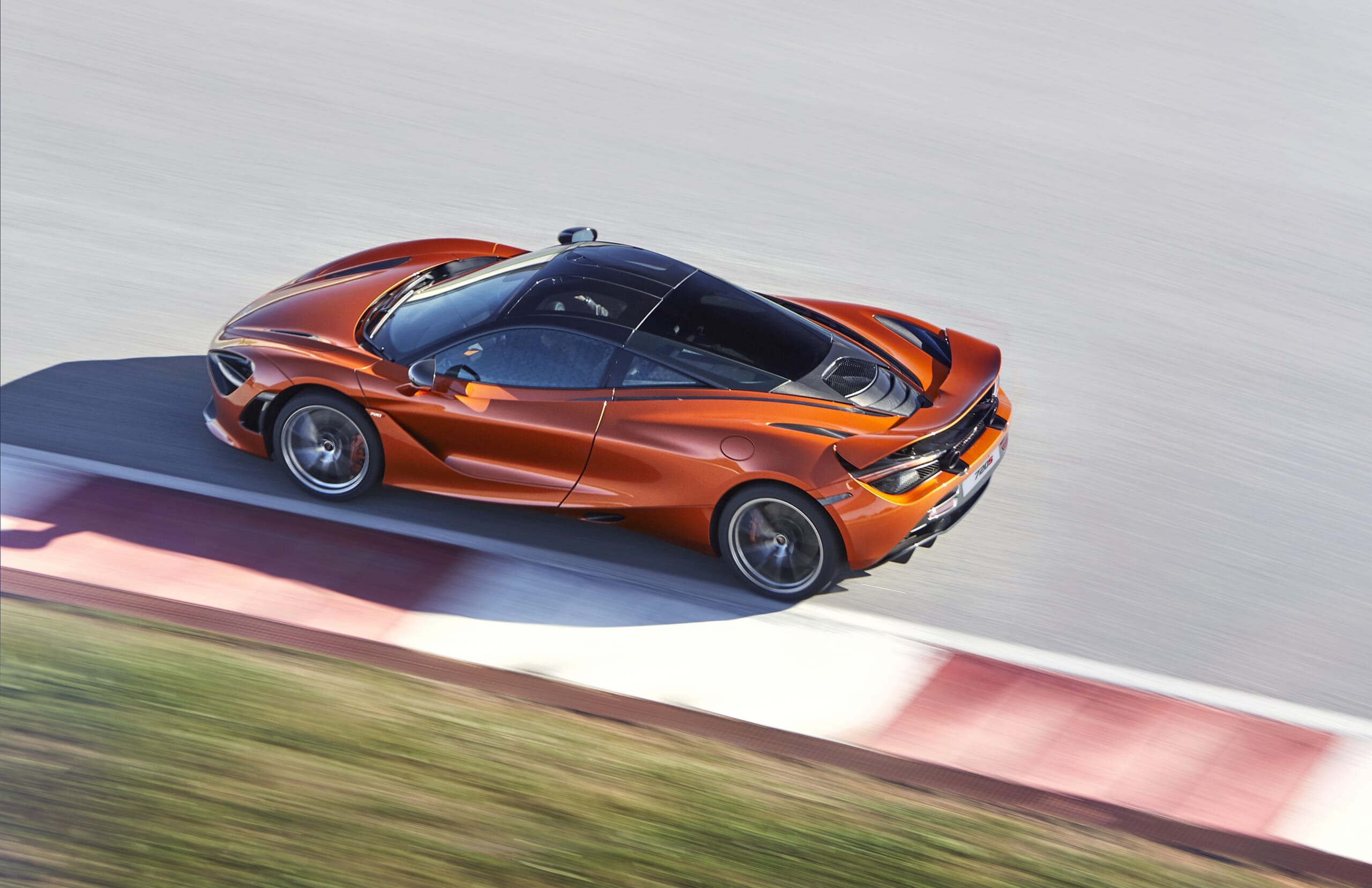 Also beneath the skin, the 720S debuts McLaren's new carbon fiber chassis, the so-called monocoque. In this latest iteration, the car's foundation is both lighter and stronger than before, while permitting lower door sills for easier ingress and egress. Enlarged roof cutouts for the butterfly doors also make it easier to get behind the wheel.
Once there, the 720S boasts amazing new gadgetry, including a display that lets the driver simply slide their finger to indicate the amount of rear-end sliding the stability control system will permit during track driving. It is a fusion of virtual reality racing games and real life!
The real life portion is powered by the 720S's new 4.0-liter twin-turbocharged V8 engine, which is rated at 710 horsepower and 568 lb.-ft. torque. This produces a 0-60 mph acceleration time of 2.8 seconds, with a 10.3 second quarter mile and a 212 mph top speed.
Performance numbers like this, along with the new McLaren style, will make the 720S's $220,000 starting price look like a bargain when the car arrives stateside later this year.