McLaren Marks 50 Years Of Monaco Grand Prix With a Stunning Tribute
The British racing legend is hailing back to its glory days.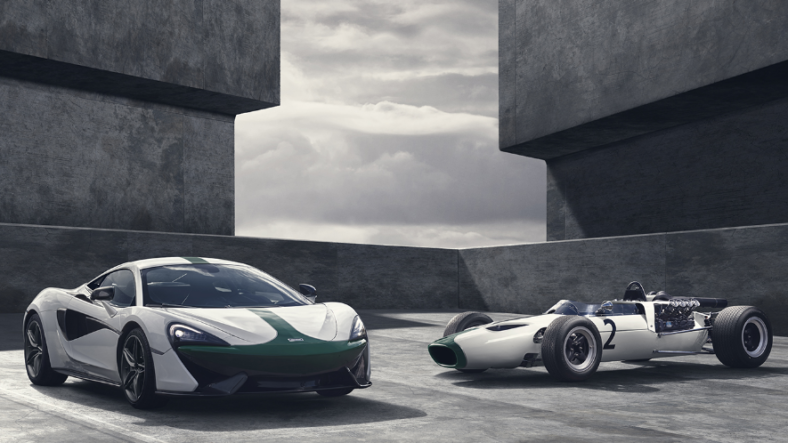 May of 1966 saw McLaren's first appearance at the classic Monaco Grand Prix, the glittering Mediterranean jewel of Formula One's traveling circus. 
In recognition of 50 years of high-speed accomplishment, which includes 15 victories on the streets of the posh principality, McLaren has presented its new 570S road car painted in the livery of the 1966 debut team.
British racing green was pretty thoroughly claimed by existing teams, so McLaren applied the hue as a central stripe over white paint for the M2B. There's even a similarity between the engines, as the 570 uses a 3.8-liter V8 and the M2B is powered by a 3.0-liter V8.
This year's McLaren team will struggle to increase its win total at this weekend's Monaco Grand Prix, but this tribute 570s is a surefire winner.