The Street-Legal McLaren P1 LM Supercar Is The Fastest And Lightest Ever
This 986 HP beast is totally extreme.
The legendarily awesome McLaren P1 supercar just got even better, thanks to the Lanzante racing team that won the 24 Hours of Le Mans in 1995 with the original McLaren F1. 
Team owner Paul Lanzante built McLaren's first production F1 road car into the F1 LM racer that triumphed at Le Mans on the first try, beating purpose-built racing prototypes in the process.
https://www.youtube.com/watch?v=Vb_ulQpyD8I
Now, McLaren is partnering with Lanzante again to produce the P1 LM, an even faster version of the company's current flagship supercar. The companies introduced it to the world at this week's Goodwood Festival of Speed, where test driver Kenny Bräck will speed the P1 LM up the event's famed hill climb.
This first car is a dark gray prototype with a bare carbon fiber roof. One of the five planned production editions will look the same, while the remaining four will be in McLaren's traditional racing orange.
The P1 LM is 132 lbs. lighter than a regular P1 through the removal of the on-board air jack system and substitution of an Inconel and titanium exhaust system, lightweight seats, Lexan plastic windows and titanium bolts.
The car wears a revised front splitter, dive planes and an absurdly huge rear wing for a 40 percent increase in downforce at speed.
The P1 LM's drivetrain is modified to produce the same 986 horsepower as the track-only P1 GTR rather than the regular P1's 903 horsepower, but do so using 99 octane pump gas rather than racing fuel. 
They achieve this using improved intercoolers that keep the intake air cooler during hotter operating conditions. Unlike the P1 GTR, the P1 LM is street legal.
The P1 LM comes complete with a full tool kit, cover, battery charger and 1:8 scale model of the car.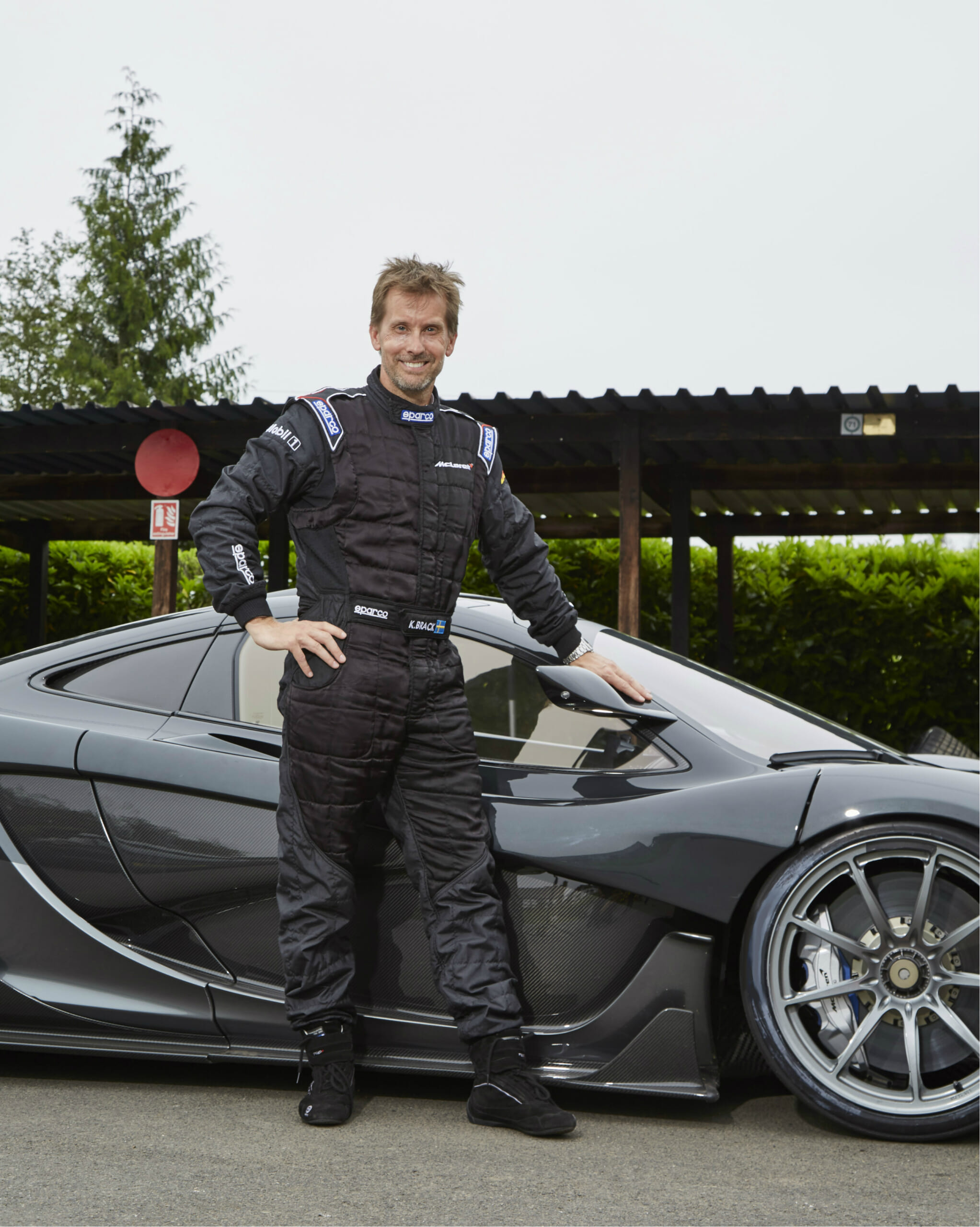 Put your order in now—as this extremely exclusive supercar will be going fast in more ways than one.