McLaren Unveils Road-Legal Version of GT4 Race Car
The 620R supercar is even more powerful than the track-only 570S.
McLaren's latest limited-edition super-coupe gets drivers closer than ever to a race car experience on the open road—without breaking the law. 
Arriving as the most powerful member of the British marque's Sports Series lineup, which also includes the 600LT, 570S, and their droptop Spider variants, the McLaren 620R is based on the track-only 570S GT4 race car. 
It runs the exact same twin-turbocharged 3.8 liter V8 and "seamless shift" dual-clutch automatic transmission, but the output is cranked up to 610 horsepower to achieve a 60 mph sprint in just 2.8 seconds, 124 mph in 8.1 seconds, and a maximum speed of 200 mph. More carryover components from the GT4 include weight-saving coilover dampers and a raised carbon fiber wing made legal with the addition of a third brake light. 
Other track-ready tech includes features lightweight aluminum wishbones and uprights on the suspension as well as stiffer anti-roll bars. The splitter retains pronounced aero blades and cut-out, while the carbon fiber hood has twin nostrils to create downforce and improve airflow over the top of the car.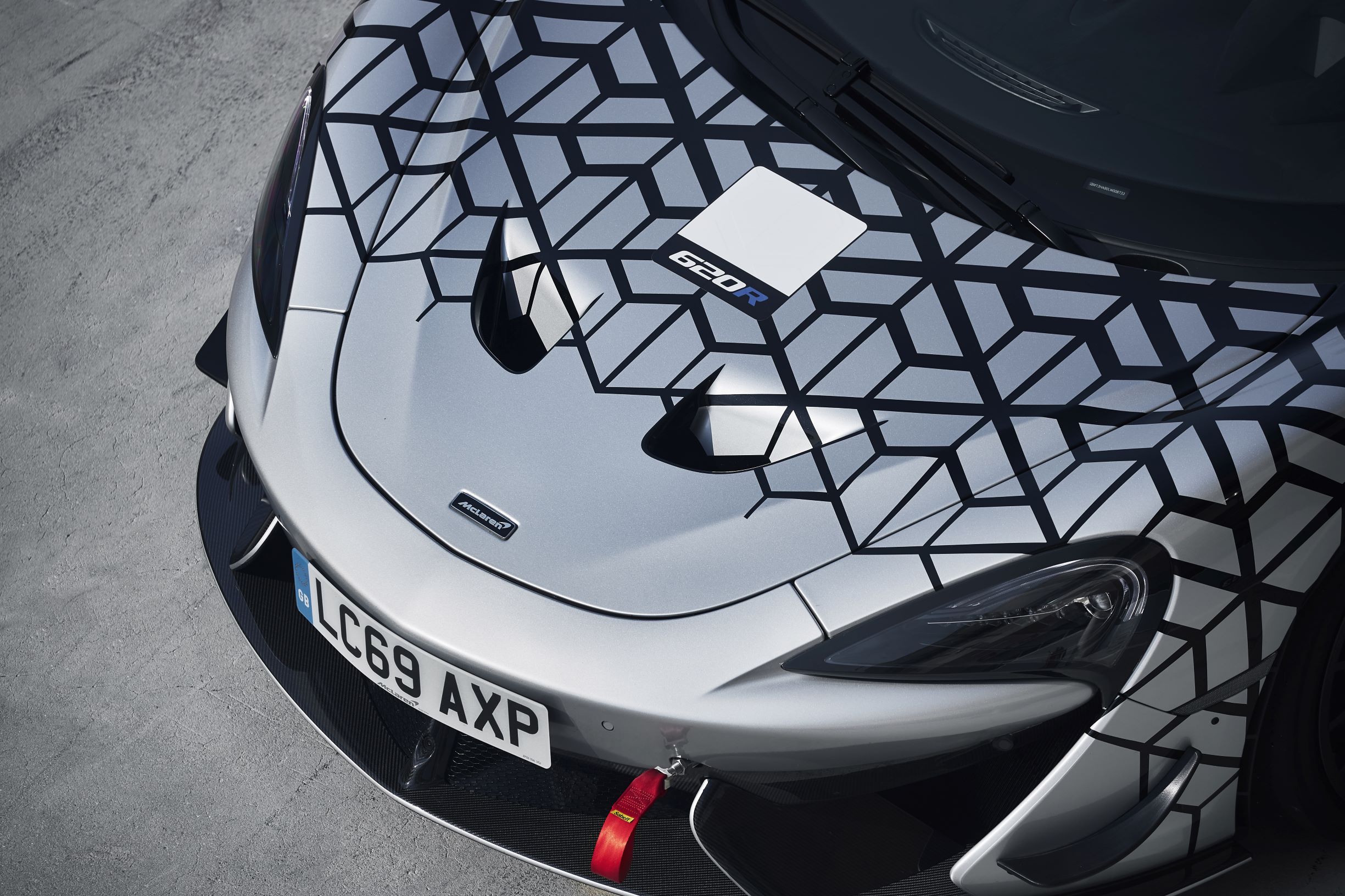 Also keeping the Pirelli semi-slick tires (full-slick tires are available as options for track days) planted on the pavement are dive planes that accelerate airflow around the sides. Carbon-ceramic disc brakes with forged aluminum calipers provide the stopping power.  
McLaren Special Operations—McLaren's bespoke branch—is also offering an upgrade package that features a gloss-finished "Visual Carbon Fiber" roof with a scoop to maximize engine intake and exhaust sound, as well as a McLaren Track Telemetry system and three cameras to record your hottest laps. 
Starting at $299,000 and limited to just 350 customer examples, the McLaren 620R is set to enter production in January.