McLaren Unveils Custom Green 'Verdant Theme' GT
The supercar's graded paint job alone took 430 hours to complete.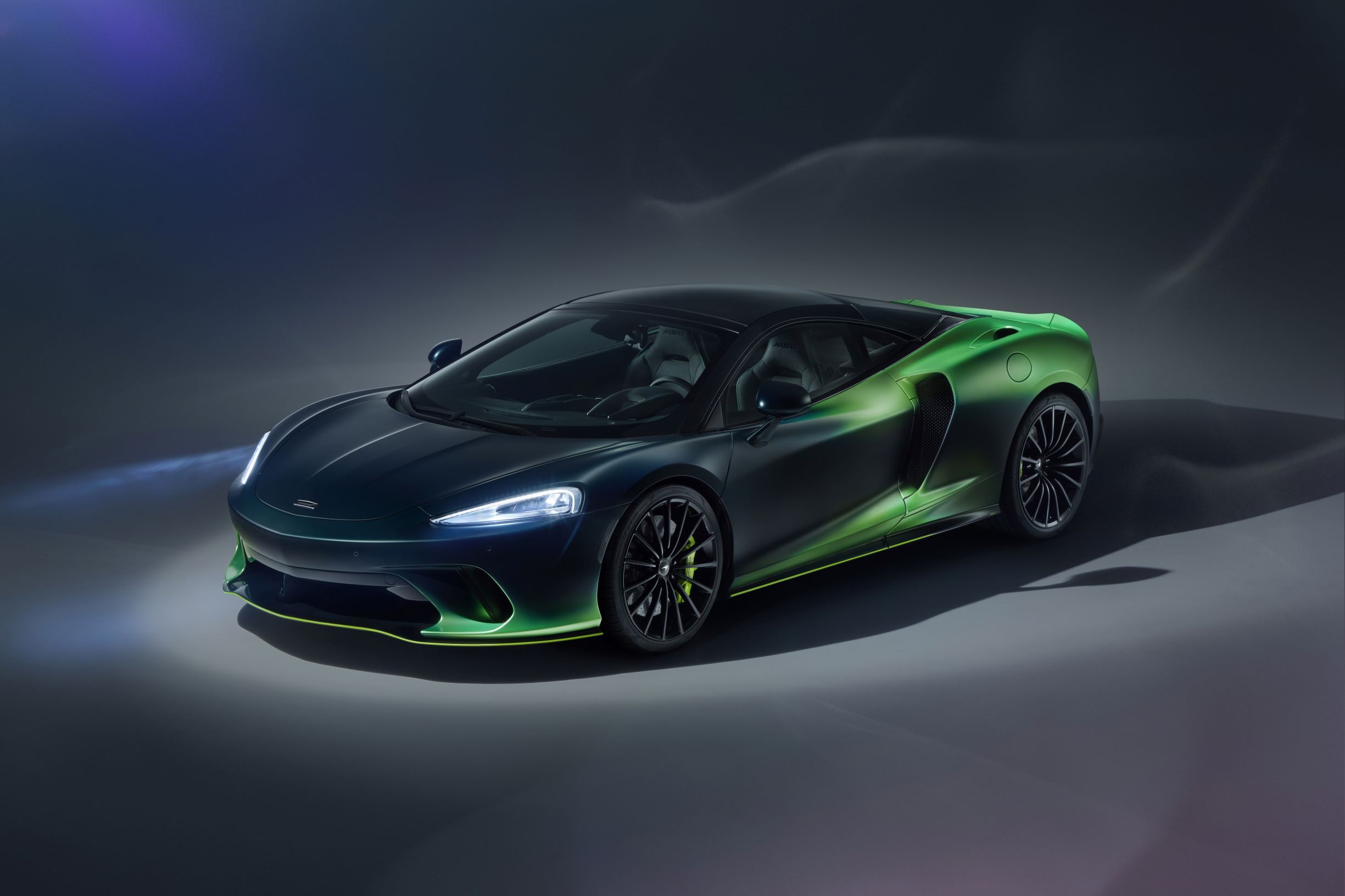 McLaren has unleashed a stunningly intricate new "Verdant Theme" for its recently released GT supercar. As you may have already guessed, the high-end trim package comes from McLaren Special Operations (MSO)—the British automaker's bespoke customization division that previously rolled out the retro Elva "M1A Theme."
For McLaren's first ever grand tourer, MSO devised a graded satin tri-tone exterior colorway that features a swirling blend of core, Verdant Theme-exclusive shades—"Horsell Green" on the nose, "Arbor" between the axles, and "Steppe Green" on the tail. 
Meanwhile, the front splitter's accents and the MSO brake calipers are finished in hand-painted "Napier Green." A gloss black finish for the wheels, the upper window surround and exhaust tips provides contrast and rounds out a paint job that reportedly takes 430 hours to complete. 
The supercar's cockpit is especially luxe, starting with MSO-exclusive charcoal gray cashmere seatbacks. The steering wheel and door panels are wrapped in a a complementary "Jet Black" leather, while tasteful "Laurel Green" micro-piping accents adorn the seats, center tunnel, door inserts, lower section of dashboard, and sun visors. MSO badging is featured throughout the interior on a dedication plaque, embroidered logos and laser-etched gas pedal. 
All of these upgrades are aesthetic, but the GT is still powered by a newly-developed 623-hp 4.0-liter twin turbo V8 that's good for zero-to-60 mph in 3.1 seconds and a top speed of 200 mph. 
A price wasn't announced, but MSO's website has further details on how to personalize a stock McLaren.