Meet The World's First All-Electric Luxury RV
The $310,000 Bowlus Volterra's solar-powered system allows drivers to live off the grid indefinitely.
Much like Tesla did with cars, Bowlus is pushing the luxury travel trailer industry into an electrified future with the introduction of the Volterra.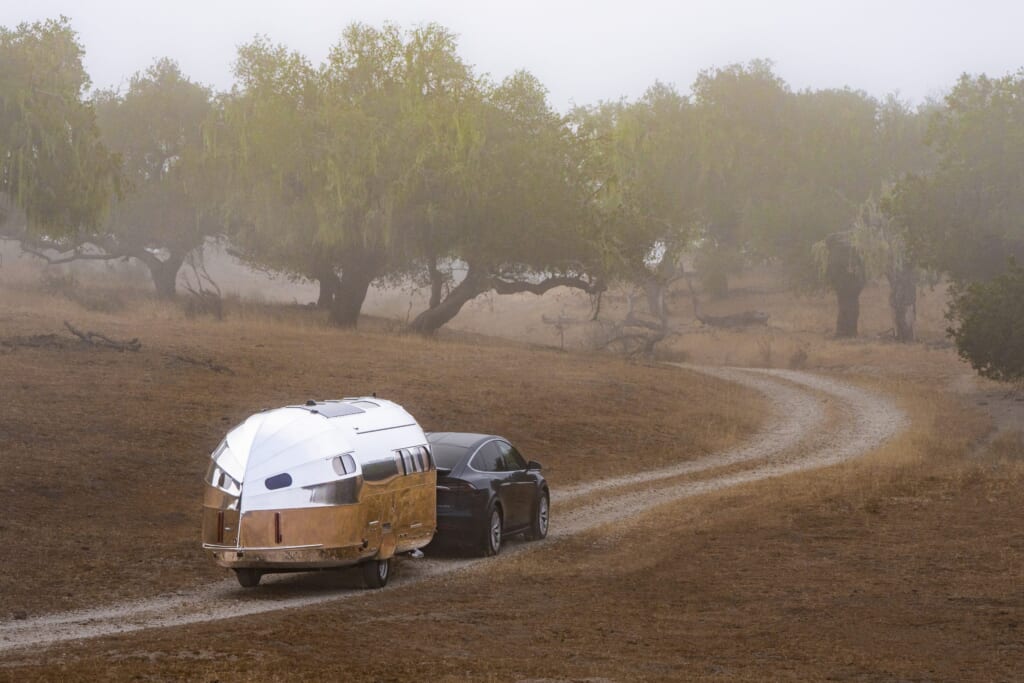 Billed as the "world's first production all-electric RV," the shimmering aluminum monocoque skin and spaceframe skeleton house the market's largest and most advanced battery system—17 kwh worth of lithium iron phosphate batteries.
An AeroSolar system employs solar panels featuring monocrystalline Passivated Emitter and Rear Contact (PERC) cells, a technology that's up to 12 percent more efficient compared to conventional solar cells, according to Bowlus. The system automatically charges itself while camping and driving, with no need for setup or activation. When connected to an electric car, the Volterra continuously recharges the towing vehicle, and it can even provide approximately 65 miles of extended range in a pinch.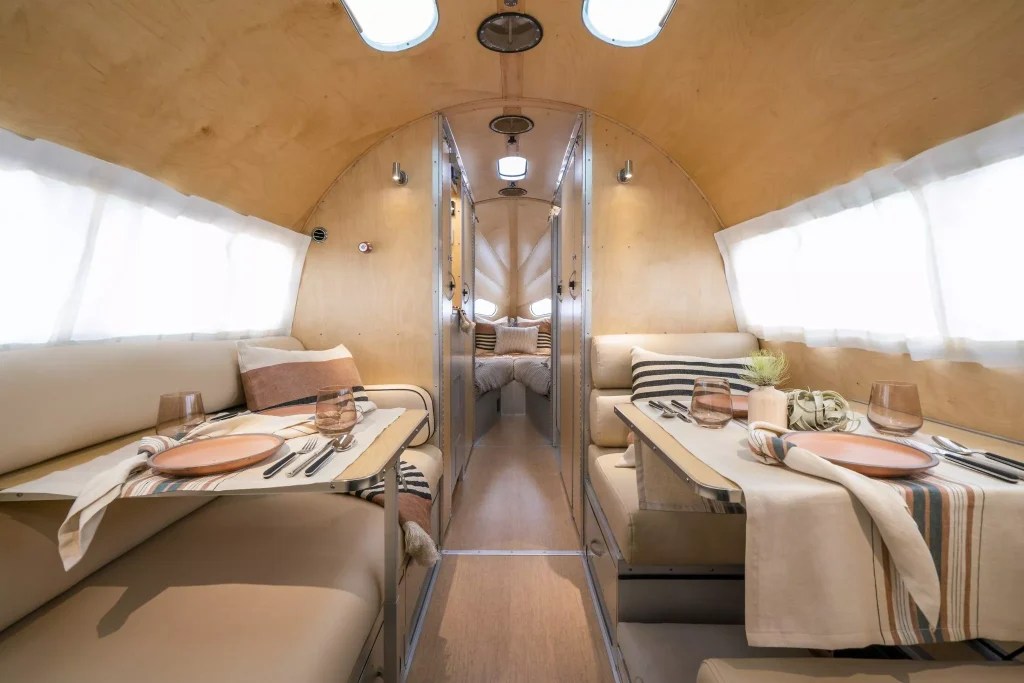 So long as there's adequate sunlight, those with an EV could theoretically travel with the Volterra in-tow infinitely. That prospect is made more feasible by the fact that the Volterra is the first RV with high-speed satellite internet courtesy of Starlink, the SpaceX network capable of providing 250 MB/second download speeds to Earth's most remote areas. An LTE SIM card also lets users rely on cell service in urban locales.
The interior, which sleeps and dines four inside real wood walls, features limited-edition, fully vegan seating designed to evoke a Cali sunset, while the bedding area is furnished with duvet covers, blankets and throw pillows made from 100 percent linen patterned with black and old rose stripes over an ecru base. The galley features another industry first: a two-burner induction cooktop, flanked by stainless steel countertops.
Other key features include a massive 50-gallon freshwater tank that allows even the most hygienic to extend their time of the grid, hideaway dog bowls for a very good boy, and a backup camera equipped with full-color night vision.
According to Robb Report, the Volterra starts at $310,000, though Bowlus' website is currently open for sales inquiries.