Mercedes-AMG Has Made a Carbon Fiber Racing Boat, And It Is Spectacular
Think 3,100 horsepower is enough?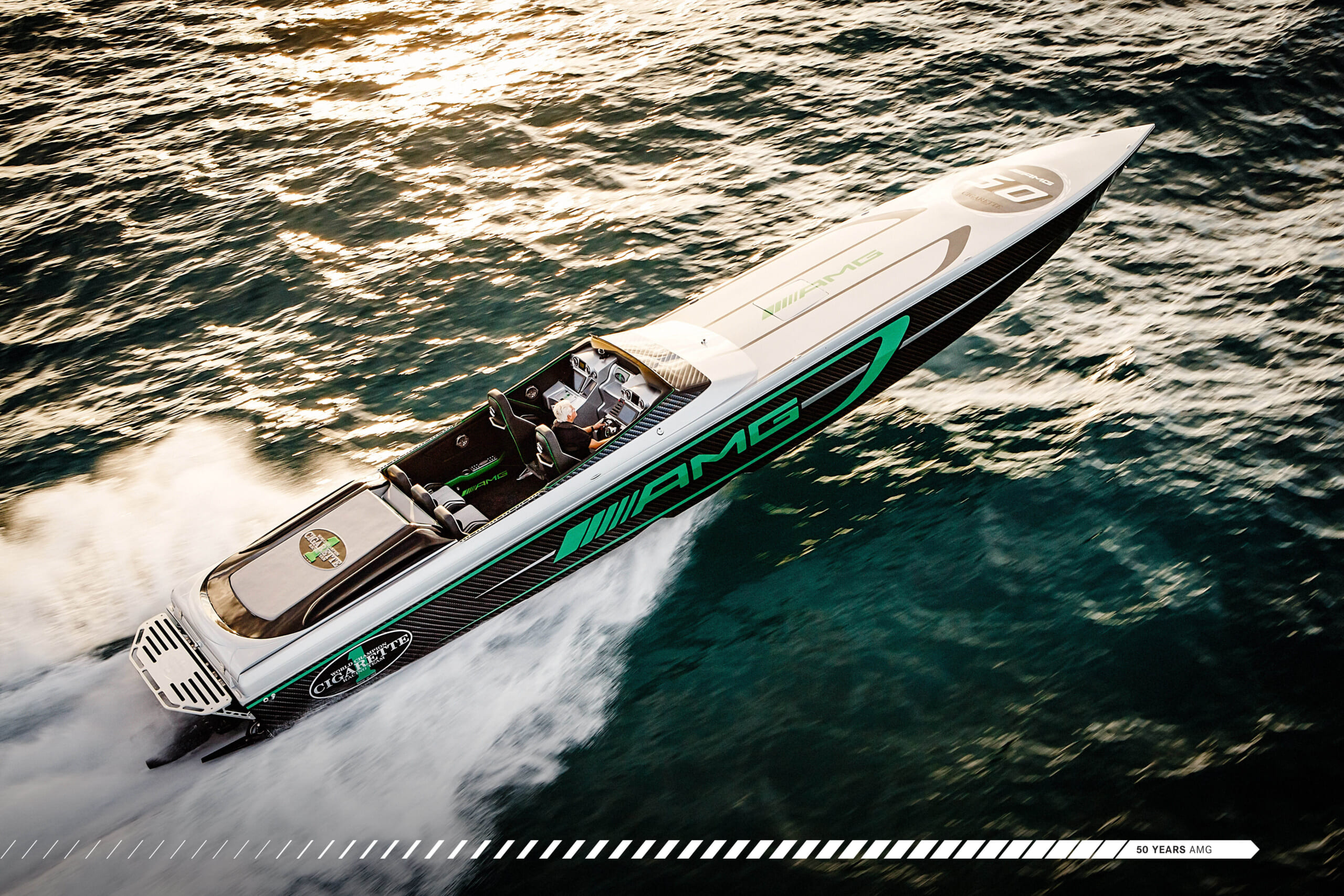 Mercedes-Benz
Mercedes-AMG celebrated a decade of collaboration with Cigarette Racing at the Miami International Boat Show by introducing a new 50-foot offshore racing beauty.
The 2017 50′ Marauder AMG GT uses carbon fiber construction, just like the AMG GT car to trim 1,300 lbs. of weight, for maximum performance. 
"Performance, perfection and passion are the values that unite Mercedes-AMG and Cigarette Racing," explained Tobias Moers, chairman of the board of management of Mercedes AMG. "Based on these values, eight sensational special editions have been created during our successful ten years of collaboration, and the 2017 50′ Marauder AMG presented here is a particular highlight among these."
Beneath the Marauder's carbon fiber engine hatch lies 3,100 horsepower of Mercury Racing 1550/1350 Quad Cam 4 Valve engines and M8 stern drives. The boat's regular key enables 1,350 horsepower, while the racing key, to be used only with racing fuel, ups the power to the full 3,100.
With results like the Marauder 50′ AMG GT, we can surely expect ten more years of cool boats from this partnership.