This 3,100-HP Racing Boat Was Inspired by the Mercedes-AMG Project One Hypercar
We'll take one of each.
Mercedes-AMG and Cigarette Racing have collaborated on their ninth custom speedboat, and this should be the most extreme one yet. The Cigarette Racing 515 Project ONE takes its inspiration from the forthcoming Mercedes-AMG Project ONE hypercar.
Just as with the Project ONE car, carbon fiber plays a key role in contributing to the boat's 140-mph performance. Though the 515 Project ONE is ten feet longer and proportionally wider than a Cigarette Racing 41-foot SD GT3, it weighs an incredible 5,000 pounds less.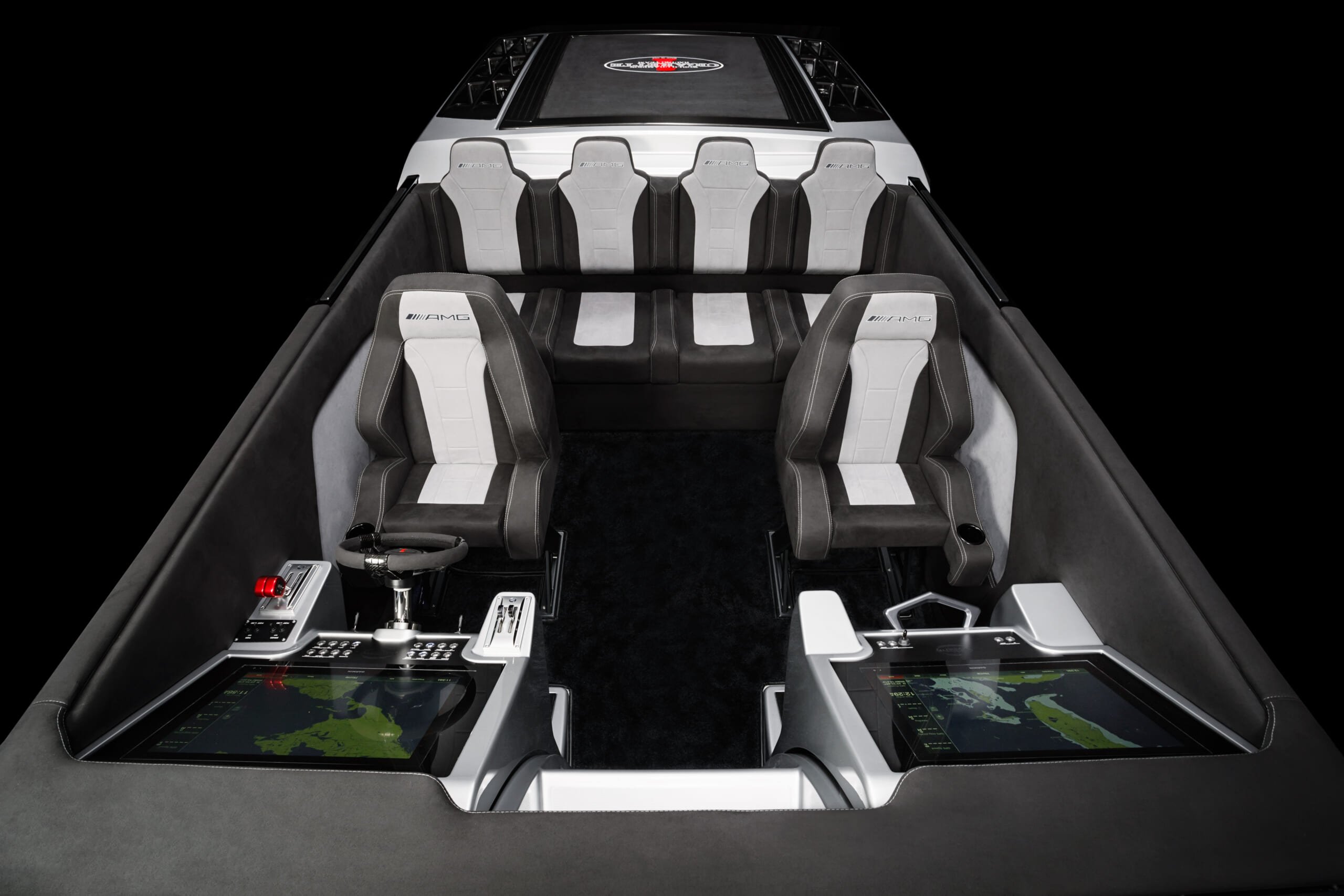 That's because the boat's deck is constructed completely of carbon fiber, along with the inner structural laminate of the hull, forward bulkheads, cabin liner, engine hatch, consoles and storage hatches.
"For 11 years, Cigarette Racing has been our trusted partner that has allowed us to extend our likeminded core performance principles from the land to the water," said Tobias Moers, chairman of the board of management of Mercedes AMG GmbH. 
"By directly translating Formula 1 technology from the track to the street, the Mercedes-AMG Project ONE is our most ambitious and awe- inspiring vehicle yet," he continued. "It is incredible to see our vision reimagined for the water in such an impressive and highly compelling form."
"Mercedes-AMG and Cigarette Racing both have racing as part of their DNA, which makes us natural partners to work together to continue to push the limits of design and high performance," remarked Skip Braver, CEO of Cigarette Racing. "Whether on land or on water our discerning customers demand the absolute best, so we are extremely proud to unveil the Cigarette Racing Team 515 Project ONE."
The price of this one-of-a-kind speedboat is available "upon request." Good luck.