The All-New Mercedes-AMG GT Is a Rip-Roaring, 195-MPH 4-Door Coupe
Its 630-horsepower twin-turbo V8 takes care of business.
The rumbling, menacing Mercedes-AMG GT sports car is an incredible machine to drive, both on the road and at the track. But it does have the very minor shortcoming of only having seating for two, so Mercedes-AMG has solved that problem with the introduction of a musclebound 630-horsepower four-door monster that tops out at 195 mph.
"The new AMG GT 4-Door Coupe blends the impressive racetrack dynamism of our two-door sports car with maximum suitability for everyday use," explained Tobias Moers, CEO of Mercedes-AMG GmbH, while fulfilling the German national requirement for use of the word "dynamism" when describing new cars.
Acceleration to 60 mph is expected take 3.1 seconds, thanks in part to the special "Race Start" software feature for the car's 9-speed automatic transmission.
The 4Matic+ all-wheel drive system channels more power to the rear wheels for a true rear-drive feel, and a "drift mode" is available to send even more of the engine's might to the back wheels, where that force is managed by an electronically controlled locking differential.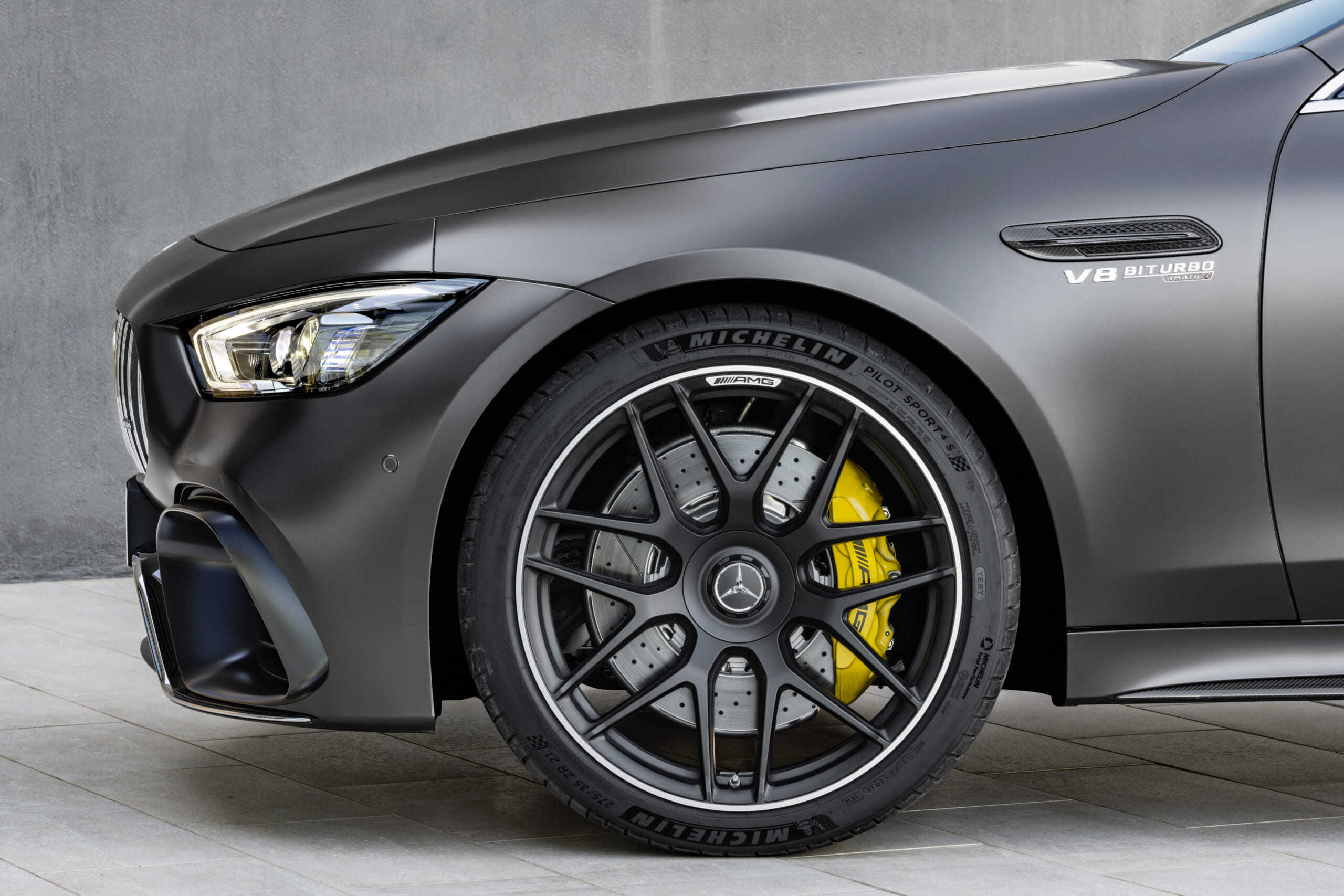 Naturally, the top-level AMG GT 63S rolls on 20-inch wheels and highlights them with yellow Brembo brake calipers. 
This brutal beast nevertheless provides all the interior amenities expected in this class, such as an Executive Rear Seat Package that lets rear-seat occupants control the ambient lighting, climate control, or seat heating.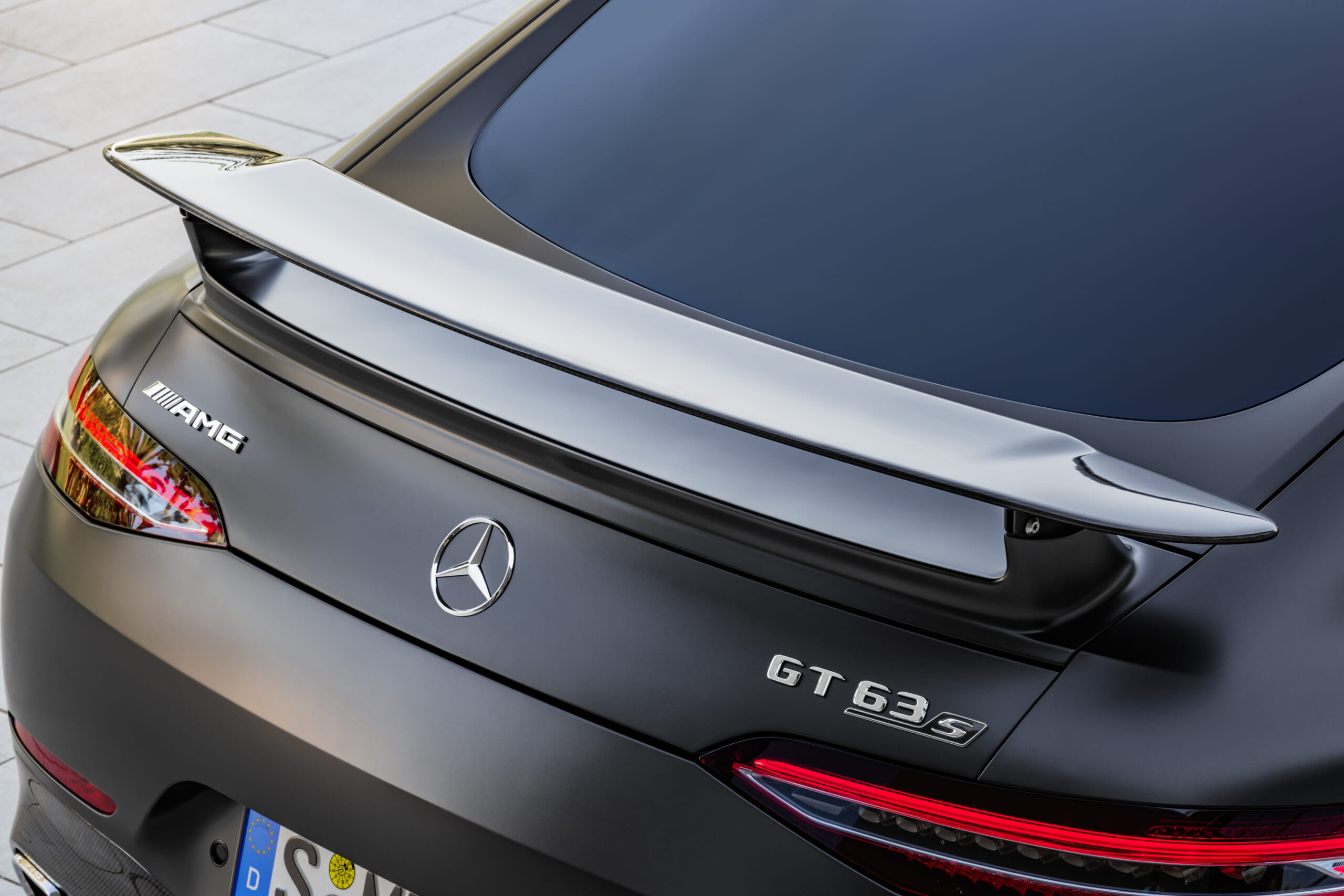 Of course most AMG buyers are going to be more focused on other options, like the aerodynamics package, with its carbon fiber rear wing. That oughta help keep the passengers' attention on the lap times rather than the seat heater.