First Photos: Mercedes Reveals Breathtaking Topless AMG GT Roadster
No roof + 550 horses = pure exhilaration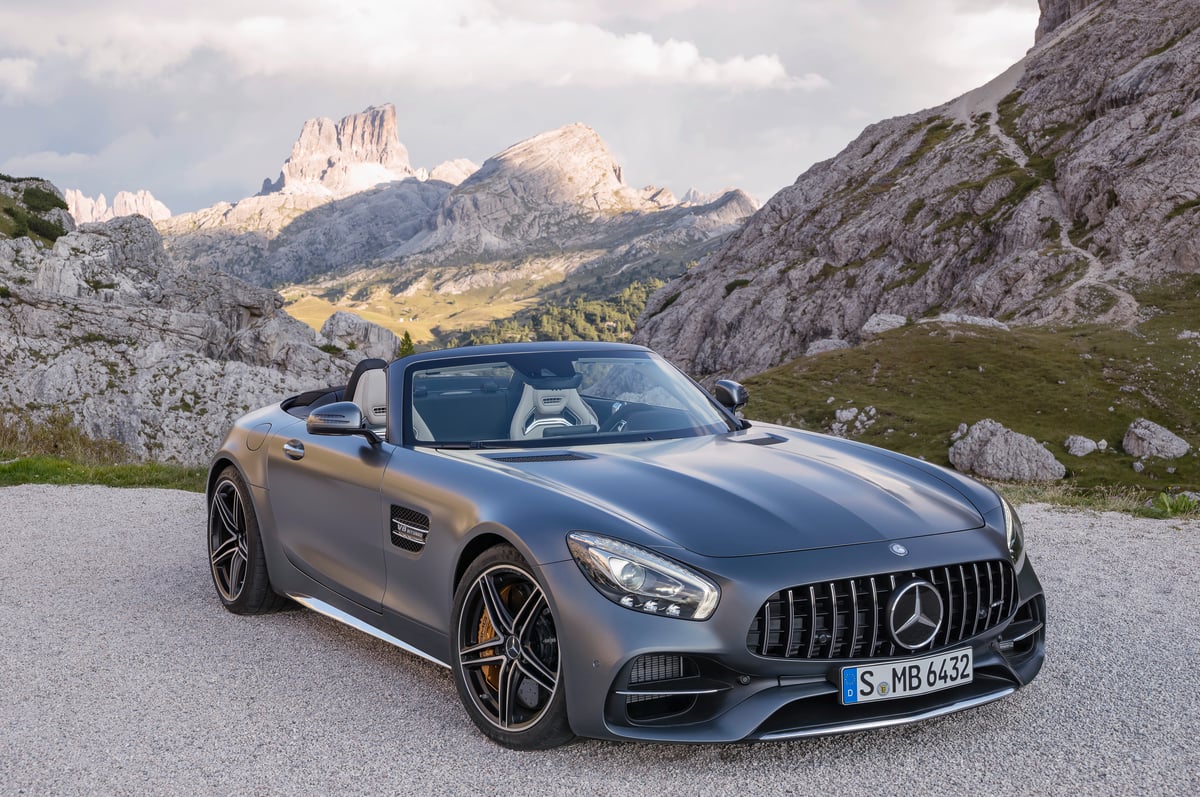 Sun-worshiping performance drivers, time to get happy. Mercedes-Benz released details on the Mercedes-AMG GT Roadster ahead of its worldwide debut at the Paris Motor Show later this month. The new convertible comes in regular GT strength and concentrated GT C form, with more power and upgraded suspension, steering and brakes borrowed from the fearsome AMG GT R gullwing coupe.
Both versions of the car employ a twin-turbocharged 4.0-liter V8 with the unorthodox layout placing the turbos within the valley of the engine's vee for reduced turbo lag. The base engine is rated at 469 horsepower and 465 lb.-ft. of torque, while the GT C's motor produces 550 horsepower and 502 lb.-ft.
The GT C is visually distinguished from the regular GT Roadster by its use of wider rear fenders borrowed from the GT R. Beneath that sheetmetal lies wider wheels and tires, rear-wheel steering, lightweight forged aluminum suspension components and active damping shock absorbers, also taken from the GT R.
Both versions of Mercedes' hot new sports car are rear-wheel drive, but the GT C also enjoys a computer-controlled electronic differential, while the base car settles for a mechanical limited-slip differential to send power to the wheels. Both cars have a seven-speed dual-clutch transmission.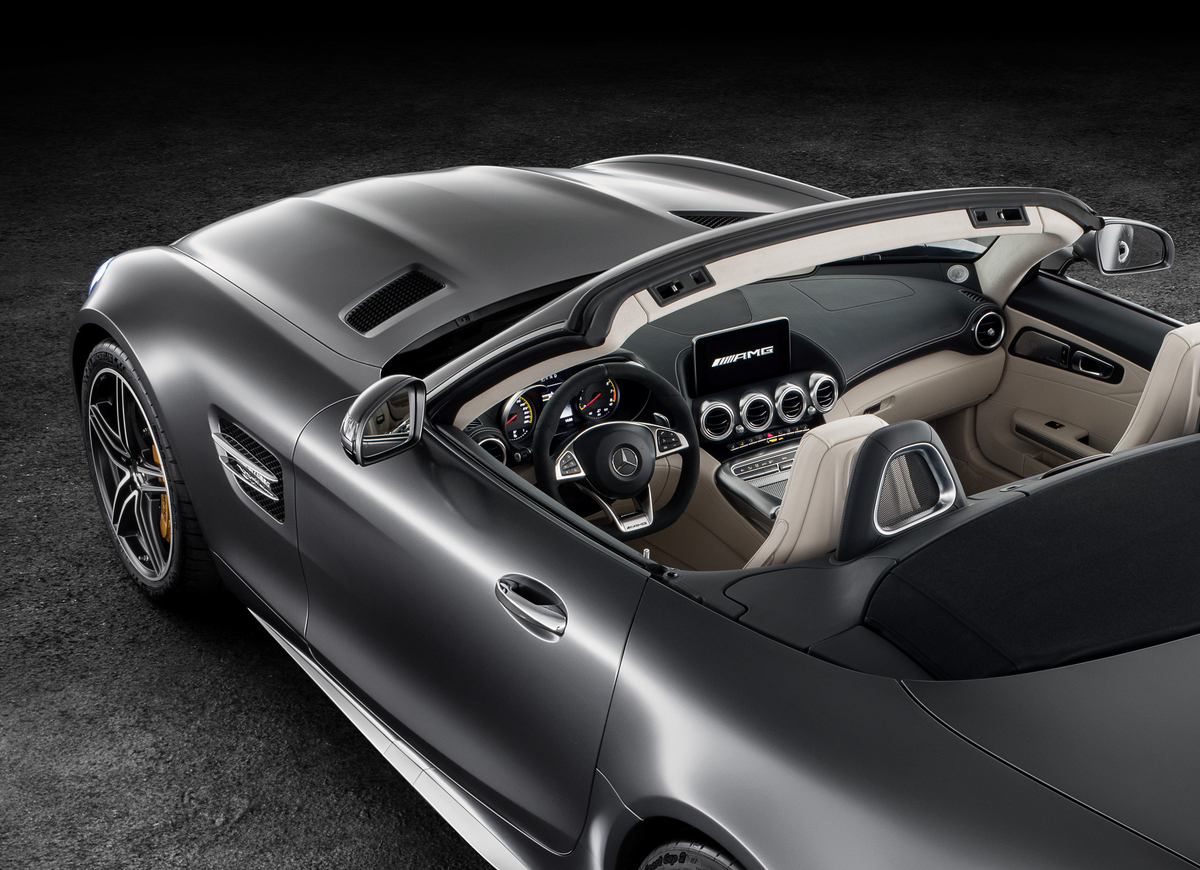 The resulting performance is 0-60 mph in 3.9 seconds for the AMG GT Roadster and 3.7 seconds for the GT C Roadster, and a top speed of 188 mph for the base car and 196 mph for the hot rod version.
Details such as pricing and availability will have to wait until the Paris introduction. But we can already see that those of us pining for the BMW Z8 may finally have a worthy drop-top successor.