The 515-HP Mercedes-AMG GT S Roadster Could Be the Ultimate Topless Ride
It's the perfect blend of power, looks and luxury.
This lemonade beauty is the latest AMG GT convertible from Mercedes, the AMG GT S Roadster, a grumbling muscle car/sports car hybrid that slots into the company's product line between the regular GT Roadster and the max-performance GT C Roadster that we so thoroughly enjoyed in our test drive previously.
The GT S Roadster's handcrafted AMG 4.0-liter V8 biturbo engine is tuned for 515 hp and maximum torque of 494 lb-ft., slotting it between the GT C's 550 hp and the regular GT Roadster's 469 hp. The "S" sprints to 60 mph in just 3.7 seconds and reaches a top speed of 192 mph.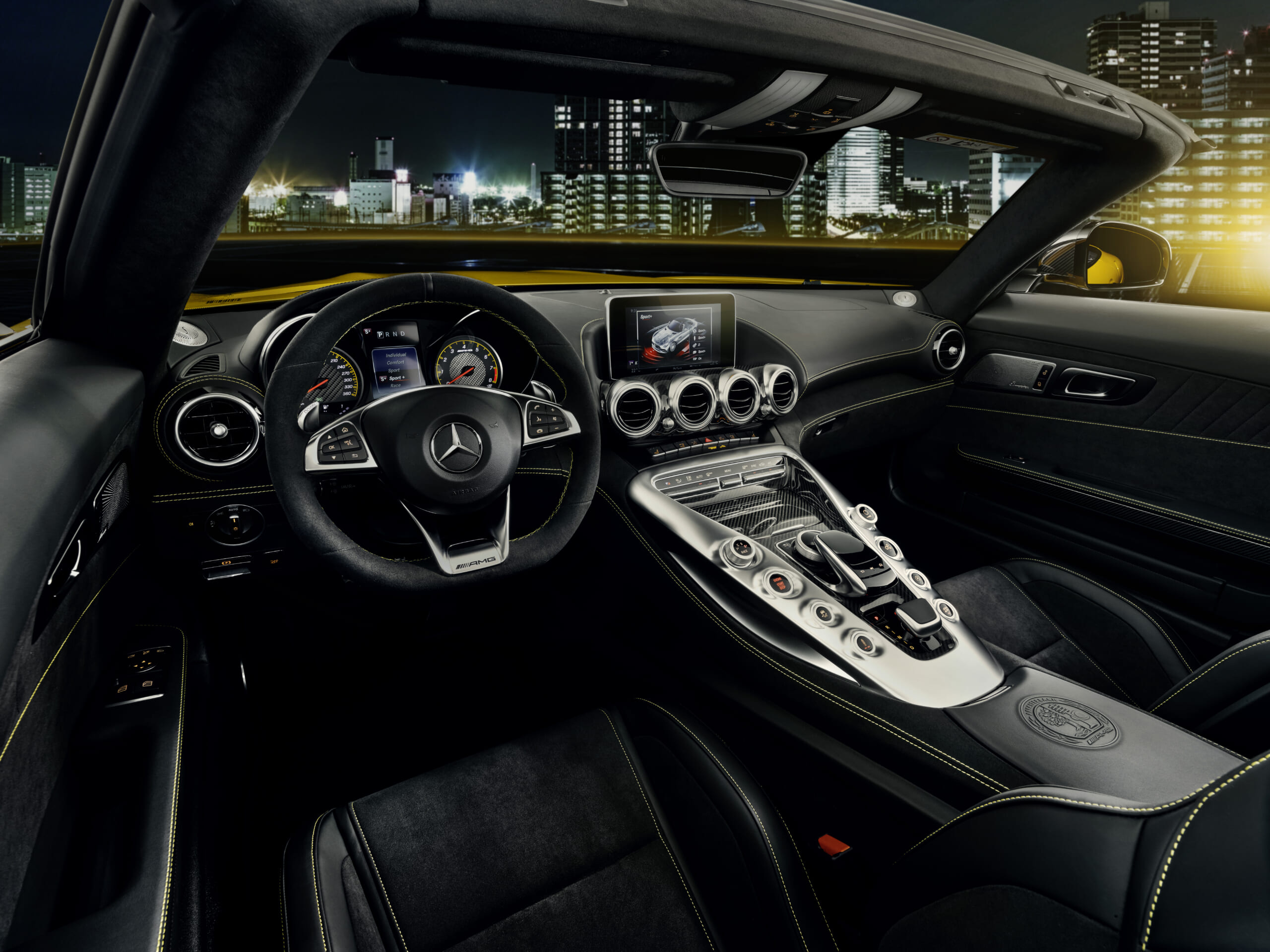 "With the AMG GT S Roadster, our AMG GT family has gained another exceptionally sporty member that combines high driving dynamics with an emotional open-air experience," says Tobias Moers, Chairman of
Mercedes-AMG GmbH. "The new model represents the perfect alternative for the performance-oriented AMG GT Roadster customer."
As with the other AMG GT models, the "S" sends power through a seven-speed dual clutch transmission, a rear axle locking differential and a sport suspension with aluminum double wishbone axles.
The GT S Roadster's standard electronically controlled locking differential improves the traction of the drive wheels and increases the cornering speed capability.
The result is that the driver is able to accelerate out of corners earlier and with more power thanks to the improved traction. The vehicle remains more stable when braking from high speed, while the limited-slip differential also improves traction.
The greatest benefit of the electronic rear-axle limited-slip differential is the even more precision and proactive control, which pushes the performance threshold higher, making it even easier to drive at the vehicle's limits. To deliver optimum cooling, the housing of the limited-slip differential has additional cooling fins.
If the turn seems to be coming up too quickly for the differential to help, the GT S Roadster includes standard 15.4 inch composite front brake rotors squeezed by 6-piston calipers and 14.2-inch rotors and single-piston fixed calipers at the rear. 
Optional 15.8-inch front rotors provide even greater stopping power. 
This German classic will reach U.S. dealers by the end of this year, with pricing to be announced closer to launch. Expect it to slot between the approximately $130,000 base price for the GT Roadster and the $165,000 price for the GT C Roadster.