The Mercedes-AMG GT Just Got Even Faster With New C Coupe
This monster cranks out 550 horsepower.
Mercedes-AMG
If the new grille on the 2017 Mercedes-AMG GT looks familiar, its is because the toothy vertical bars were borrowed from the company's ferocious AMG GT3 race car it builds for client racing teams. And the engine behind that racy grille gets more power to back up the aggressive style.
Taking a page from cross-town rivals Porsche and the multitude of variants of that company's 911 sports car, Mercedes is creating yet another version of the AMG GT to give customers more ability to choose exactly the level of sportiness and power they prefer.
The all-new Mercedes-AMG GT C Coupe slots into the product line just below the track-centric GT R in performance, and above the GT S and base GT. All four cars employ the company's 4.0-liter twin-turbo V8, each with a different level of power output. 
Mercedes can change parameters such as the size of the turbochargers and intercoolers and the turbo boost levels to create different levels of power from the same basic engine.
The AMG GT starts at 469 horsepower (an increase of 13 hp for 2017), and the GT S is rated at 515 hp (which is 12 hp more than before). The new GT C cranks out 550 horsepower, leaving it just behind the GT R, which produces 577 horses.
Zero-to-60 mph acceleration for the four cars is 3.9 seconds, 3.7 seconds, 3.6 seconds (for the GT C) and 3.5 seconds. Top speeds are 189 mph, 193 mph, 197 mph and 198 mph, respectively.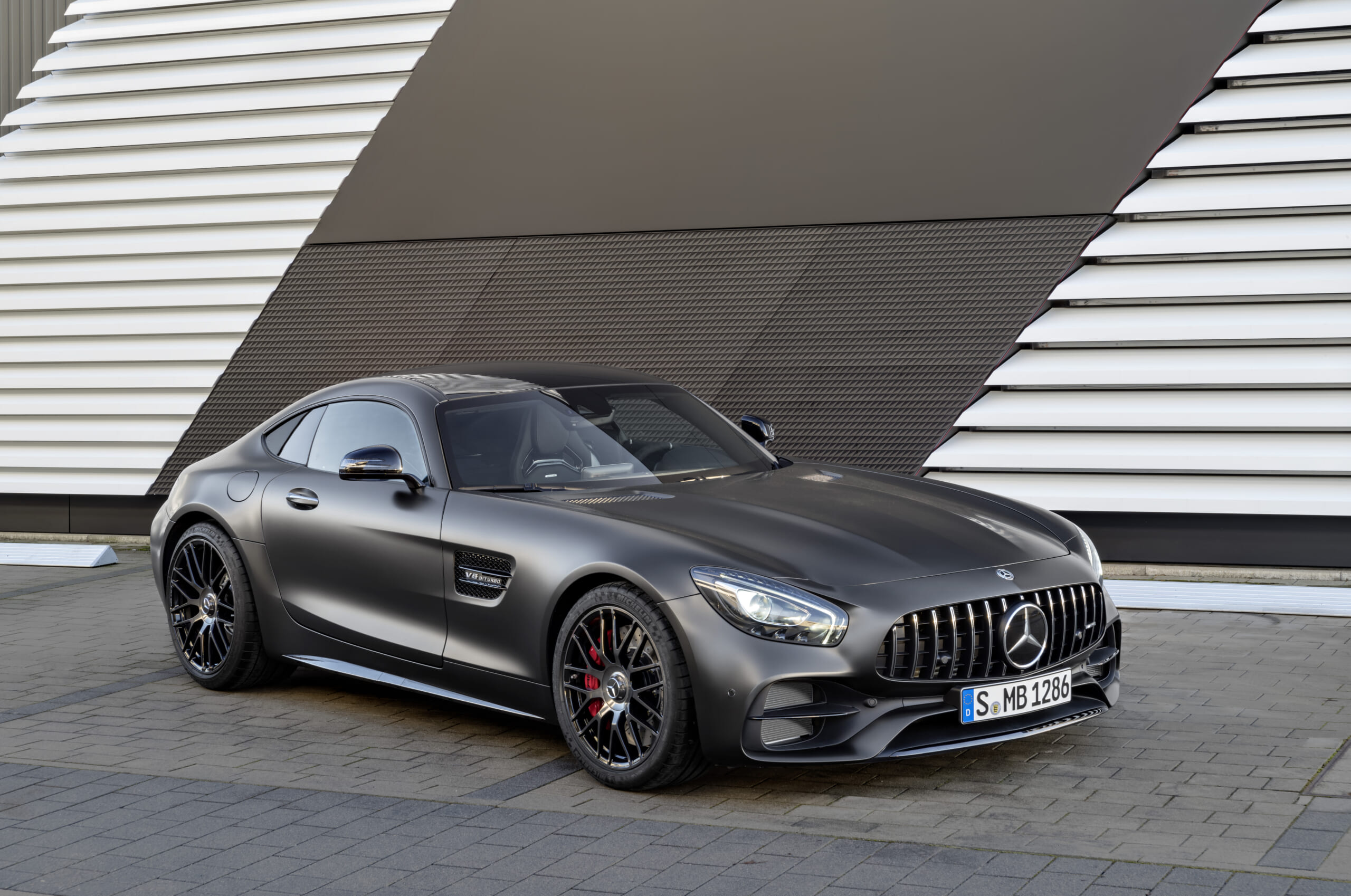 The GT C also gets a bit of trick hardware fro the GT R; a rear-wheel steering system that provides quicker turning in tight curves at speeds below 62 mph, and great stability at speeds about 62 mph.
A run of 50 special edition coupes and 50 convertibles will commemorate the 50th anniversary of the AMG high-performance brand, and they wear a unique graphite gray magno paint color.