Mercedes-AMG Just Dropped a Road-Legal Formula One Car, And Our Jaws Are Currently on the Floor
Meet the Project One concept.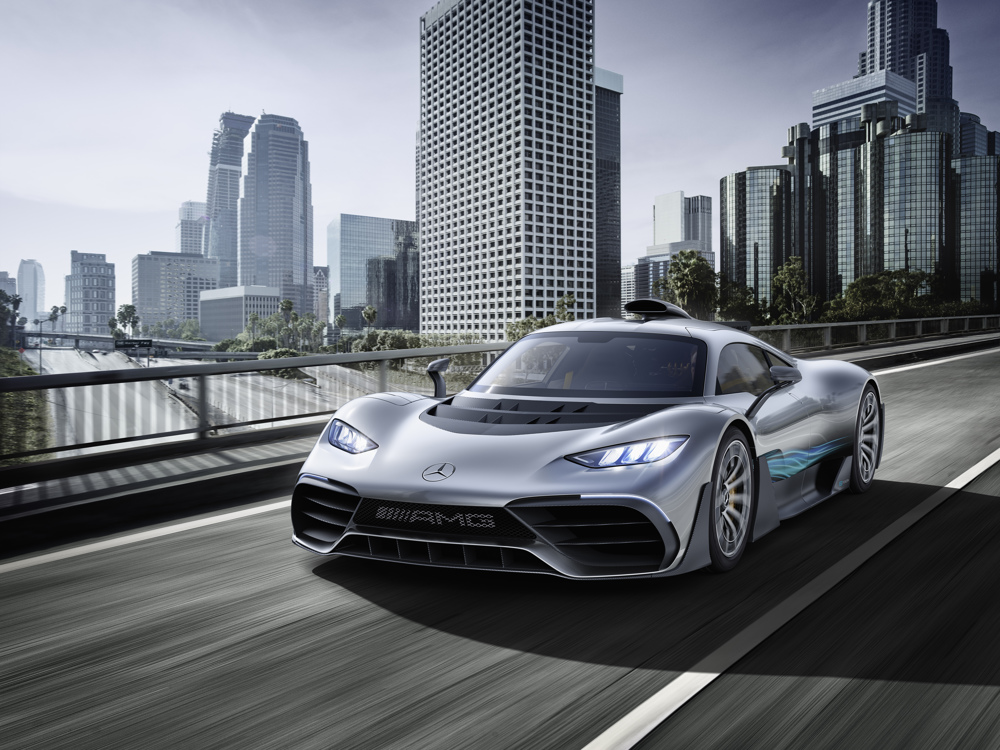 Formula One has been heavily criticized in recent years for letting its technology become so rarified and expensive as to be out of touch with fans and unaffordable for the multi-million dollar teams that compete, but Mercedes-Benz has revealed the Mercedes-AMG Project One concept at the Frankfurt Motor Show using authentic Formula One tech in a street-legal sports car.
The price for each of the planned 275 copies Mercedes will build is $2.8 million, less than Aston Martin's $3.2 million Valkyrie, which promises similarly insane performance and technology. 
Project One will have more than 1,000 horsepower, a top speed of more than 217 mph and the ability to rocket from a standstill to 124 mph in less than 6.0 seconds.
Like the current Mercedes-AMG Petronas Formula One car, the Project One uses a 1.6-liter V6 engine that has an electric motor providing a boost at the crankshaft, plus another one attached to the turbocharger that alternates between recovering power from the spinning turbo and adding power to the turbo to keep it spinning at maximum boost pressure at all times. 
That eliminates the phenomenon of turbo lag, when turbocharged engines typically lack power when the driver first steps on the gas.
Naturally, the Project One's drivetrain isn't really as good as a full-on race car's is it? Of course not. It is better. That's because the Project One adds another pair of electric motors driving the front wheels, so the new hypercar is all-wheel drive, which isn't permitting in Formula One.
Also, the Project One has a bigger lithium-ion battery pack that drivers can charge by plugging the car in to a EV charger. And the Project One's pack runs at 800 volts instead of the typical 400 volts, which lets the car use lighter, thinner wiring.
One concession to street driving reality is the rev limit of the gasoline V6 engine. It spins to a motorcycle-like 11,000 rpm rather than the Formula One engine's 15,000 rpm because drivers will be using normal high-octane pump gas and not purpose-designed race gas.
The truth is, however, the the 275 buyers of the Project One could probably have race gas delivered whenever they plan to drive the car. Here's hoping they'll give us a turn some day.