Could This Mind-Blowing Mercedes-AMG R50 Hypercar Actually Go Into Production?
Watch your back, Ferrari LaFerrari.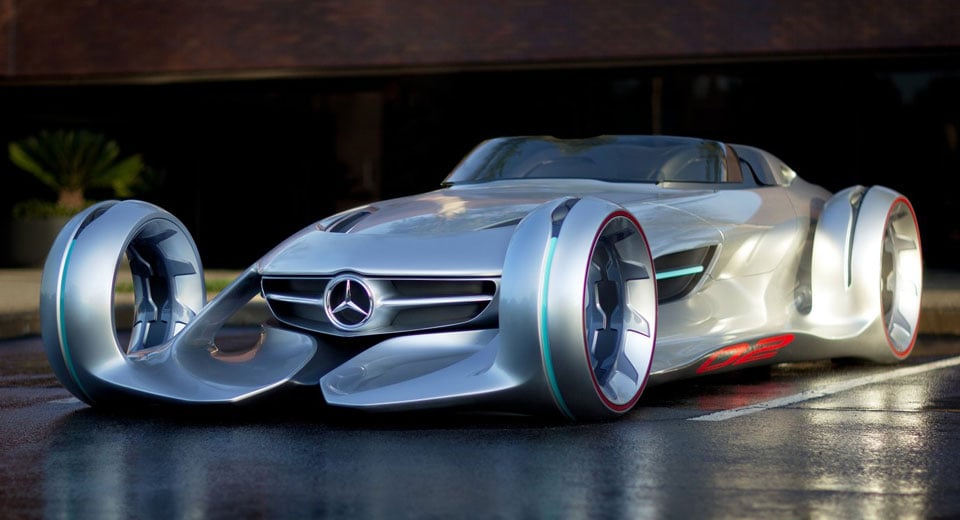 The luxury auto world has been buzzing about the upcoming Mercedes-AMG hypercar being developed to thrash the one in the works from Aston Martin and Red Bull Racing.
According to Automobile magazine the project, known internally as R50, will be a cross between road-going supercar and a Le Mans endurance racing prototype. With a curb weight under 2,900 pounds it will be lighter – and therefore faster – than the McLaren P1, Ferrari LaFerrari and Porsche 918 Spyder.
Power is expected to derive from either a road-converted version of the 1.6-liter turbocharged V6 hybrid developed for Formula 1 (above), or AMG's monster 2.0-liter turbo four, with output expected to top 1,000 hp either way.
With that much juice, the R50 should hit 60 mph in just 2 seconds on its way to a top speed in of over 220 mph. Rumors of chassis tuning by Lotus would help the beast achieve truly insane performance on the track.
Design-wise it could well resemble a cross between the Vision Gran Turismo concept (above) and the Silver Arrow concept originally developed a few years back for the LA Design Challenge (top) which suddenly looks like very buildable. 
Elements are expected to include active aerodynamics and suspension and "a cockpit in which the driver and passenger are seated in a recumbent position akin to a grand prix racer, with no instrument panel – just an LED tachometer and a head-up display," according to CarScoops.


In any case we only have to wait a few more weeks until the opening of the Paris Auto Show in October, when Benz is slated to unveil the Aston-killer. And if response is positive enough "and AMG boss Tobias Moers gets his way" production could come along PDQ.
H/T: CarScoops