You Will No Longer Regret Having a Family Thanks To This 603-HP AMG Station Wagon
Get your groceries from 0 to 60 in 3.4 seconds.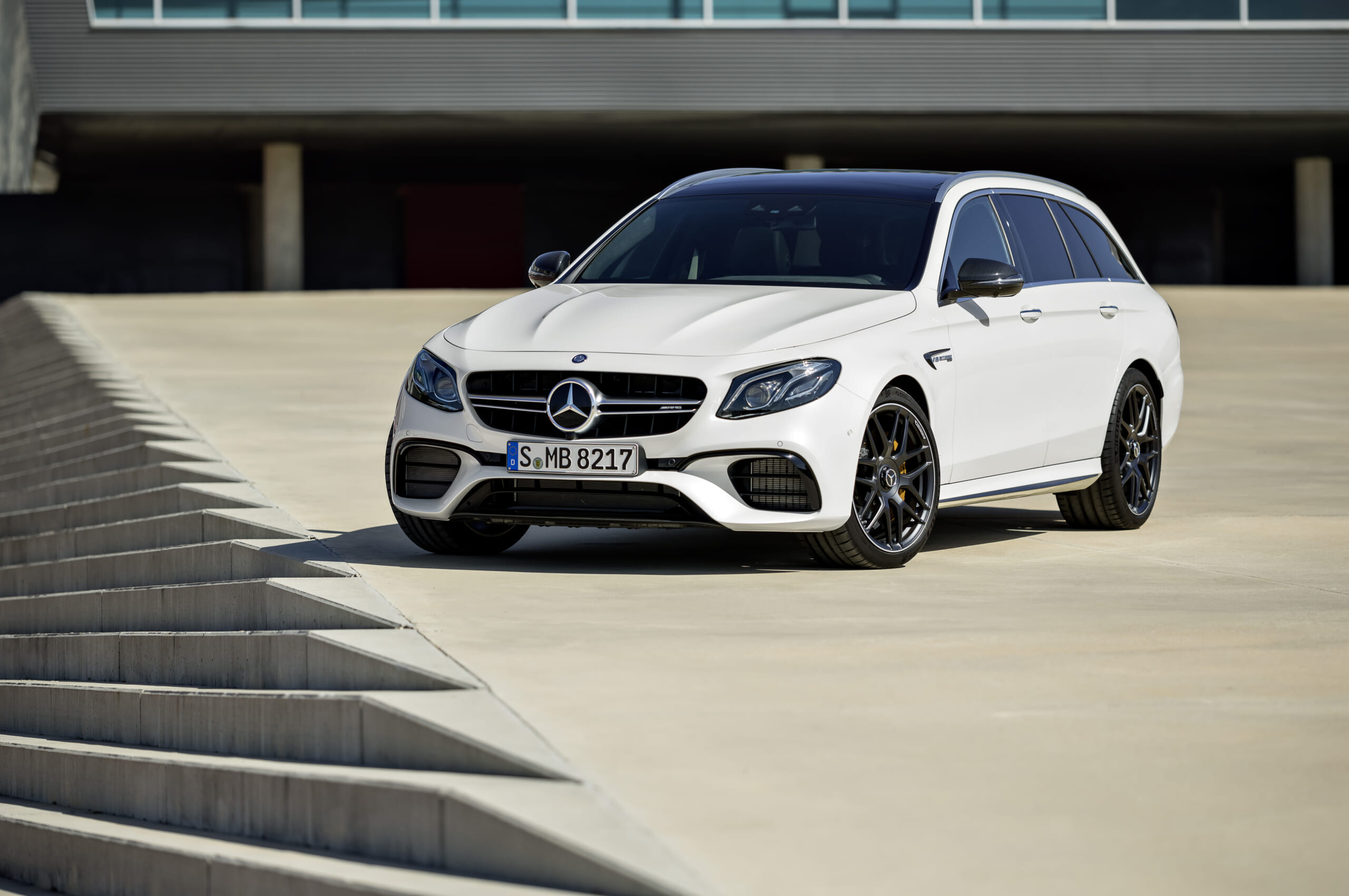 Mercedes-Benz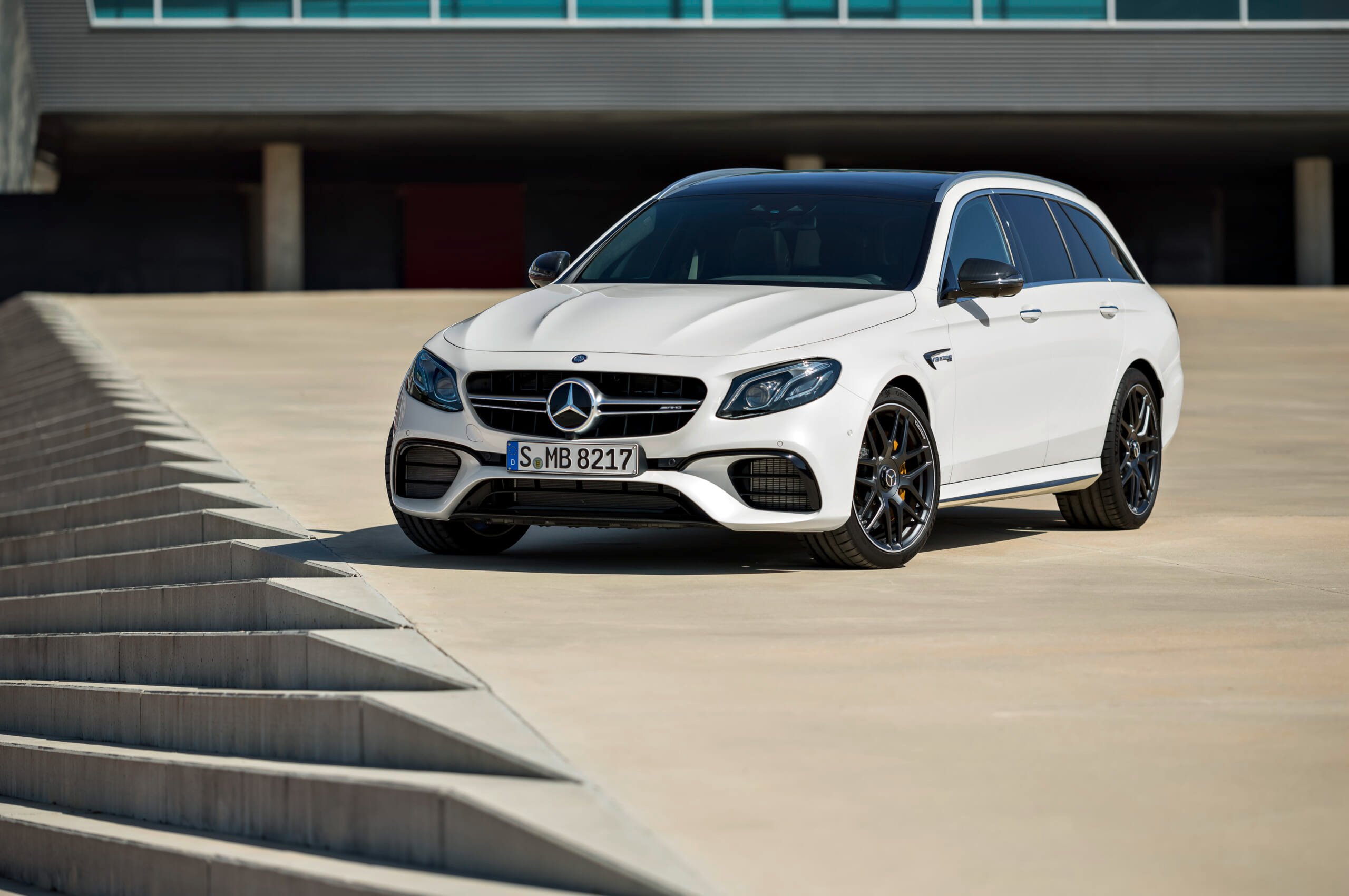 If your squirming back seat occupants won't be still in their child seats, the 2018 Mercedes-AMG E63 S Wagon will let you press them firmly into place with the force of 3.4 second 0-60 acceleration. This should obviously be a feature of every family hauler. For safety reasons.
The car's hand-built 603-horsepower, 627 lb.-ft. (!) 4.0-liter twin-turbo V8 engine puts its power to the road through a nine-speed automatic transmission and Performance 4Matic permanent all-wheel drive system. An available drift mode ensures enough power to the rear wheels to permit a smoky drift all the way around the school's drop-off circle.
Because this wagon is an AMG hot rod, it offers a variety of performance settings to let drivers match the car to the situation. They include "Comfort," "Sport," "Sport +," "Race" and "Individual." These modes allow drivers to modify the response of the engine, transmission, suspension, steering, stability control and all-wheel-drive system.
The E63 S Wagon's performance steering wheel is wrapped in black nappa leather for a sporty driving style. If the standard front sport seats don't offer enough support AMG Performance Seats with integral head restraints are available as an option. Note that the instruments are surrounded by carbon fiber rather than the traditional Mercedes wood grain.
With the back seat passengers unloaded at school, the E63 S Wagon can demonstrate its 180 mph electronically limited top speed.
If you doubt the potential interest in a high-zoot station wagon from Mercedes, consider that the E-Class wagon's buyers enjoy the highest average income among the brand's customers, on par with those of the S-Class. Indeed, they are probably often the very same customers buying both cars for their household.
The 2018 Mercedes-AMG E63 S Wagon debuts at next month's Geneva Motor Show and arrives in US dealers in the fall.